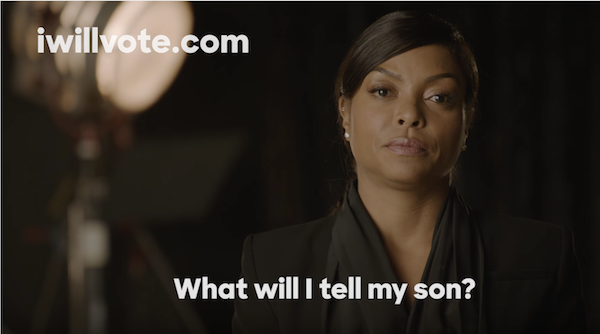 The cast of "Empire" is all the way #TeamHillary, and they want the world to know.  Check out their powerful brand new campaign ad inside...
In a major new ad directed by Lee Daniels, the upcoming director of Star, along with actors Taraji P. Henson, Bryshere Gray, Trai Byers, Jussie Smollett, Tasha Smith, Gabourey Sidibe and Grace Byers, ask  "What Will You Say", as they encourage fans to vote for lawyer, Secretary of State, and former Senator Clinton this November.
The actors give some insight into what's at stake for the African American community in this election -- from criminal justice reform to women's rights to protecting President Obama's legacy, it's all a really big deal.
Lee himself has been a longtime supporter of Hillary Clinton and spoke at the Democratic National Convention urging young voters not to sit out the "most important election of our lifetime."
So as part of the $30 million in digital ad reservations running in battleground states across the country, Lee directed a campaign video to sum it all up.  Check it below: