Tatyana Ali is a new mom now! And she's gushing about her new journey into motherhood in ESSENCE magazine. Get the highlights inside…
YBF actress Tatyana Ali found love online and ended up tying the knot to Dr. Vaughn Rasberry over the summer. And motherhood was right around the corner.
On September 16th, the happy couple welcomed their first child, a son they named Edward Aszard Rasberry, at Cedars-Sinai in L.A. And now, the first-time mom is gushing about her new life as a working mother in the newest issue of ESSENCE magazine. FYI – Baby Edward was named after Vaughn's grandfather and great grandfather.
"It's so much fun," Tatyana tells ESSENCE. "You try to get ready, but nothing can really prepare you for what actually goes on and what it's like."
The FAB new mom, who shares a never before seen photoshoot shot by Lance Gross, is head-over-heels in love with her new bundle of joy.
"He's so sweet, and so far, really chill," she spills. "I mean obviously he cries, he's a baby, but [when he does] I just fall more in love. Even when I'm on the other side of the house, I just think about him all the time."
Aww! So cute.
Below are a few highlights from her interview, where she talks about using a doula during labor and delivery, how her husband is adjusting to being a new dad and more:
Congrats on the new arrival! What was your labor and delivery like?

There were so many unexpected twists and turns. Even just with the feeling of labor itself, you prepare yourself for it, but there's no way to prepare until you're actually going through it and feeling it. We had great doctors. We had a doula who's amazing and all of our family there to support us. Our family actually got to the hospital before we did. He's the first grandbaby for both of our parents, so they were so excited.

How did you decide on a doula?

We decided on it together. I have friends who've had different birth experiences. Some in the hospital, some at birth centers, some at home, and the common denominator was actually having a doula and somebody who's really there as an advocate for both parents, and for the baby, who can come and navigate. Especially because we decided to do it at a hospital, [and the doula helped] to kind of navigate the hospital, what our experience is like, and make sure our wishes were met. She was awesome.

How is your husband enjoying the time?

He is awesome. I do feedings; he does diapers. That's how we tag-team. He's also kind of doing food too because after birth, the last thing you really want to do is stand in one place and cook. Luckily he's a really good cook.

Do you plan to document your journey as a new mom on social media?

I have thought about it. I think, for now we're being private about Edward. You know, my work is my work and that's not necessarily the life he'll choose. He's just so brand new. So far I haven't posted anything or put any pictures up, but there might be a time where I do feel like it when he's a little bit older.
You can read her full interview here.
Take a peek at her beautiful spread, shot by Lance Gross, below: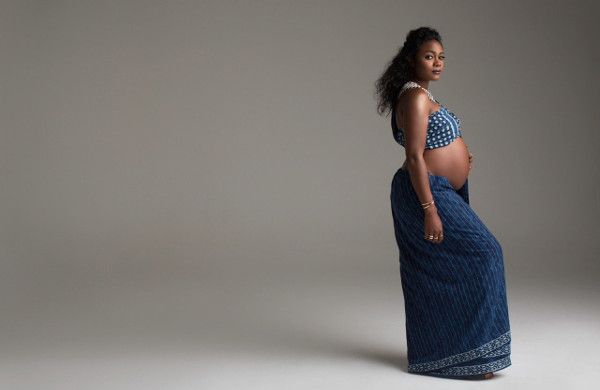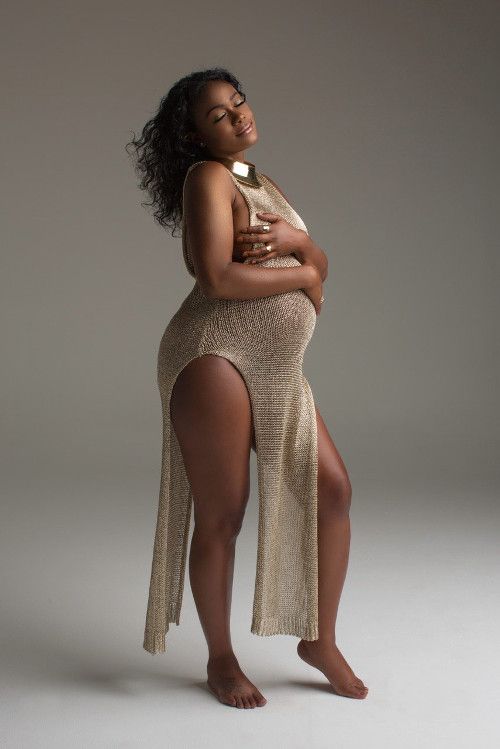 Gorge.
Congrats again Tatyana & Dr. Rasberry!
Photos: Lance Gross via ESSENCE