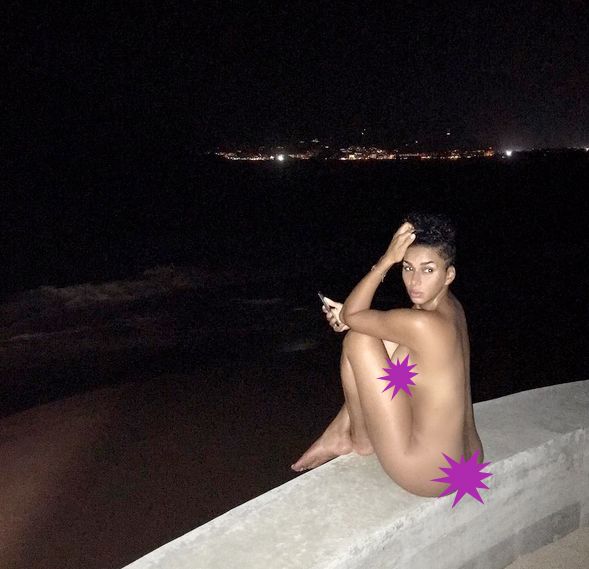 So what Laura Govan lost a defamation suit filed by her ex Gilbert Arenas. Chick is clearly unbothered while celebrating her birthday in Mexico. Peep her naked flicks (possibly NSFW), plus get the deets on Miley Cyrus shading Mariah Carey and MiMi's new joint track "Infamous" with Jussie Smollett inside…
Here's one way to get your mind off of a stressful situation.
A judge recently ruled in former NBA star Gilbert Arenas' favor, demanding his ex-fiancée Laura Govan to cough up over $110K for STD slander. Gilbert filed a lawsuit (one of many) against Laura for libel after she allegedly blasted him for giving her a slew of STDs and allegedly leaked the information to the media.
But chick clearly isn't bothered. So much so, she's currently in Cabo living it up for her birthday. NAKED.
The former reality star took to her Instagram to show how unfazed she is over the new court ruling. She posted up a naked picture soaking in the night ocean view with the caption,"Why The "Nerve" ~ Ocean View Beach Massage EVERYTHING #BirthdayWeekendCabo."
No shade, but in the legal documents Laura made it clear she"has very limited financial means at this time." So, posting up flicks in Cabo might not be one of her smartest decisions. We're sure the judge isn't going to want to hear "I'm broke stories" if she doesn't cough up that money to her children's father.
In other news....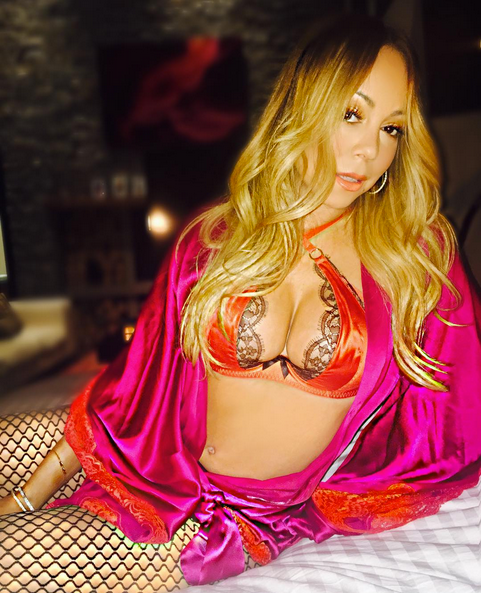 Is Miley Cyrus throwing shade at Mariah Carey? Sure seems like it.
"The Voice" coach did a cover story interview with ELLE magazine where she reveals she's never been a Mariah Carey fan."I've never really been a fan, because it's so much about Mariah Carey," the "Wrecking Ball" singer revealed.
Miley once told a contestant on the singing competition show that not everyone can be a "Mariah Carey." And now, she explains what she means by that statement.
"That's part of her shtick," Miley said. "I can see through that. That's part of what makes her a gay icon; like, it's about Mimi! It's about what she's wearing, and it's about her. What I make isn't about me. It's about sharing my story; it's about someone being connected to what I'm saying."
Oh?  If you say so girl...
By now you know, the Elusive Chanteuse songstress will star on the 3rd season of "Empire." And before she makes her debut on next week's episode, MC's duet with Jussie Smollett has been released. The R&B singers join forces on a ballad titled "Infamous." Take a listen above.
While we could have done without Jussie using auto-tune, we're feeling it.
Photos: Laura's IG/Mariah's IG