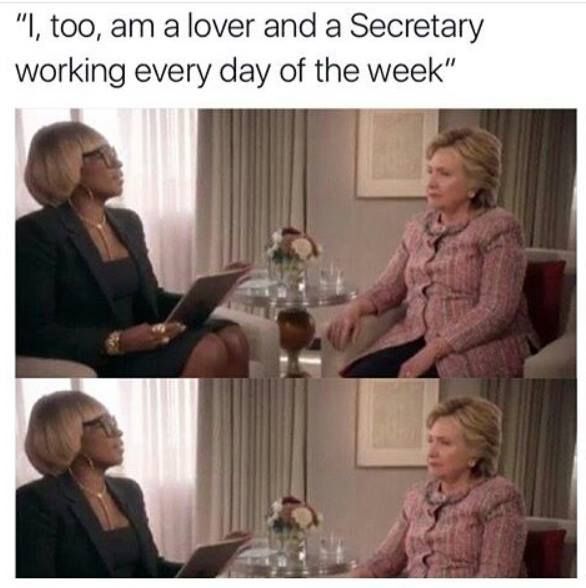 Y'all went and pissed Mary J. Blige off.  And now she's going straight Yonkers on folks via Twitter.  Get her epic clapback inside about that singing she's doing for Hillary Clinton in a new video, plus the latest on her and estranged husband Kendu's pre-nup drama inside...
When the promo videos dropped for Mary's upcoming sitdown with Presidential hopeful Hillary Clinton, the memes came out in full force too.
Here's why:
Yeah, Hill looked a bit awkward just sitting there while Mary belted out Bruce Springsteen's "American Skin (41 Shots)."  And the entire sitdown caught people off guard like, when did MJB enter this talk show hosting game?
She heard all your criticism though.  And def saw those memes.  Because chick responded with a good ol' fashioned "f**k you!"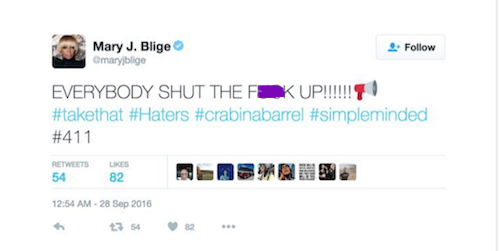 Oop!
Of course, she deleted it soon after.  But not soon enough.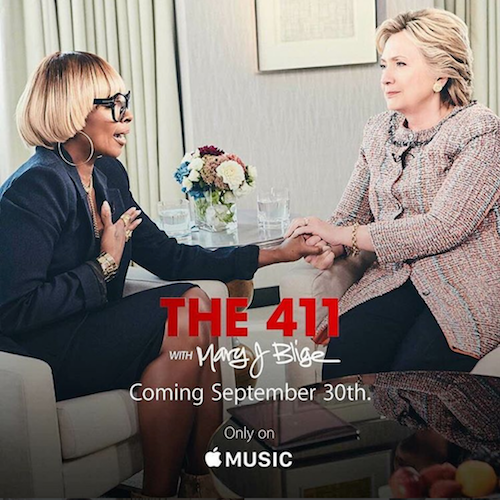 Anywho, if you're interested in seeing how the whole sitdown plays out, it airs on Apple Music on September 30th.
In other MJB news, her estranged husband Kendu Isaacs wants to toss out their iron clad prenup!
Mary's lawyer reportedly says the couple drew up a prenup two days before they walked down the aisle on December 7th, 2003. Said prenup is clear about who gets what, but Kendu now says he doesn't care about that paperwork. His lawyer calls the prenup "immensely invalid, unenforceable and unconscionable." And he wants it thrown out!
If it does get tossed, we're in for a ride of hateration in the marriage dancerie.
EXTRAS:
1.  Jennifer Lopez will be starring as a judge and mentor on 'World of Dance.' STORY
2.  Thousands are expressing interest in going to the White House on Obama's last day in office to say a heartfelt "Thank you."  STORY
Photos: Instagram