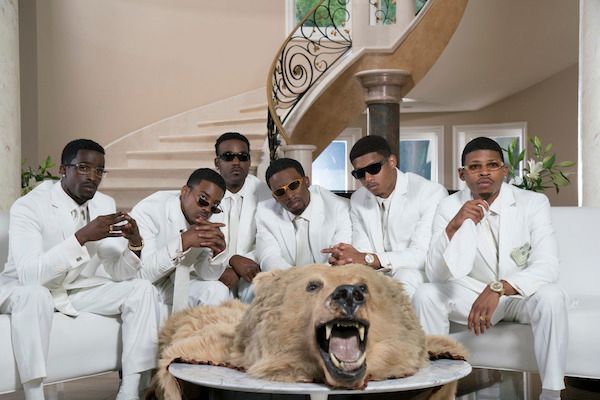 The New Edition Story is getting closer, and this looks like one biopic we won't be disappointed by (finally!).  Get the brand new extended preview and premiere date inside...
BET just announced that the network will air The New Edition Story as a six hour, three night event on January 24, 25, and 26, 2017.
The much-anticipated biopic will bring to life the story of the group that laid the foundation for pretty much all boy bands that followed.  Ronnie Devoe, Bobby Brown, Ricky Bell, Mike Bivins, Ralph Tresvant and Johnny Gill were all involved and trained the actors who play them.
Bryshere Y. Gray (Empire) will play Michael Bivins as an adult and Dante Hoagland (Emelie) will play Michael as a child. 

Elijah Kelley (The Wiz Live!) will play Ricky Bell as an adult and Caleb McLaughlin (Stranger Things) will play Ricky as a child.

Luke James will play Johnny Gill.

Algee Smith (Let It Shine) will play Ralph Tresvant as an adult and Jahi Winston (Feed The Beast) will play Ralph as a child.

Keith Powers (Straight Outta Compton) will play Ronnie Devoe as an adult and Myles Truitt will play Ronnie as a child.

Woody McClain (Autographs) will play Bobby Brown as an adult and Tyler Williams will play Bobby as a child.
The biopic follows the group from their humble beginnings as kids in Boston to global mega stardom - weathering the highs and lows of controversy, personnel changes, and the ultimate cost of fame.  Could it be an instant classic?  Like, Five Heartbeats and What's Love Got To Do With It instant classic?  Check out the extended preview below:
EXTRAS:
1. NBC has ordered an additional five episodes of the network's hit new drama series starring Sterling K. Brown, "This Is Us," bringing the full season order to 18.