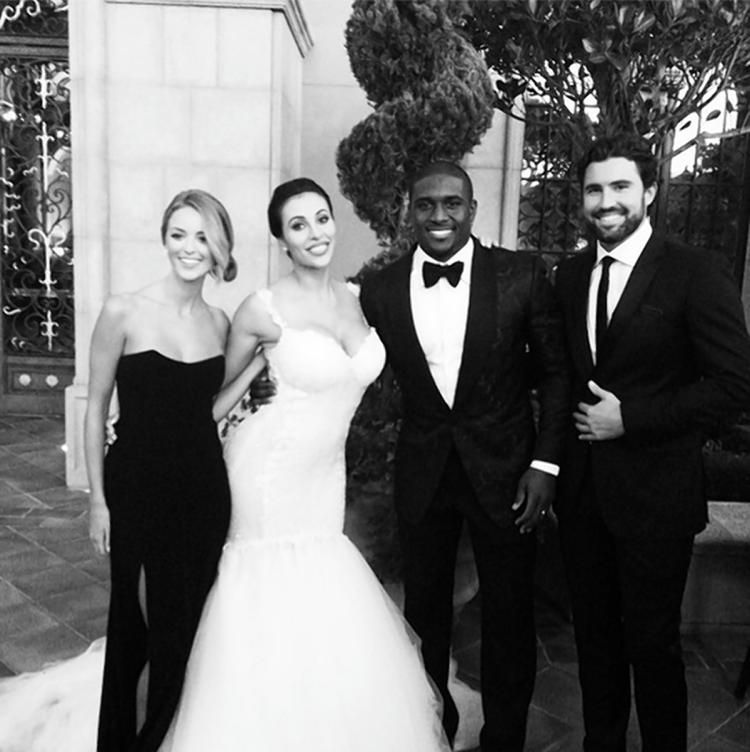 Kanye West's step-brother-in-law just got dragged for filth.  And rightfully so.  Find out what Brody Jenner said about black men losing their lives at the hands of police inside....
Say it aint so!  Ugh.
"The Hills" star, who has been our (and plenty of black women's) vanilla crush for years -- and we mean years -- fixed his mouth to co-sign an insensitive (and quite privileged) post on Instagram in relation to the latest police killing.  It was like taking a cold shower after seeing his fine self just being fine and ish.
He reposted a friend who basically said if you "disobey" police, you deserve what you get (see above). Apparently he thinks ANY time one breaks the law, they deserve death.  Whether the cops are sure a gun is present or not. 
The sweeping generalization he reposted totally ignored the fact that most are not disobeying when they are shot dead.  And some may not be able to follow directions due to disability, but may still be unarmed.  It completely ignores any fault of cops. It also ignored the fact that the events surrounding the cops approaching said black men in the first place are suspect at best.
Yet and still, the privileged reality star turned....whatever he is now....is the son of staunch conservative Caitlyn Jenner.  So we shouldn't be too surprised about his stance. Caitlyn still defends a party who is completely intolerant to her own LGBT community, and many either haven't spoken up to condemn cops who have clearly made incompetent decisions that turned fatal. 
So it seems Brody is on the victim blaming train.  And that's unfortunate.  His privilege is definitely showing.
Maybe that explains why Kanye didn't invite him to the wedding....
Photo: Twitter