Chris Bosh's health and future with the Heat are shaky at best, and folks are saying this may be the end of his career.  Find out why the baller may be calling it quits inside...
After missing much of last season due to injury and complications from blood clotting, Chris Bosh just failed his pre-season physical.
 
The Miami Heat organization put out a statement today saying the last Heat baller standing of the power trio of Chris, Dwyane Wade and LeBron James will not be cleared for training camp:
"The Miami Heat and Chris Bosh, in consultation with team doctors and other physicians, have been working together for many months with the mutual goal of having Chris return to the court as soon as possible," the team's statement said. "Chris has now taken his pre-season physical. The Miami Heat regret that it remains unable to clear Chris to return to basketball activities."
Sheesh.
Chris seemed to foreshadow this new development while talking about his injuries in his new documentary that just began airing last week on Uninterrupted.  He said:
"Seeing the team doctors, they told me that my season is over, my career is probably over and this just happens, this is just how it is," Bosh said in the documentary. "I felt right away that I was written off. It was [claps his hands together] put it to the side matter-of-factly. If a doctor tells me, 'Hey that's it and this is how that is,' and I don't buy that. I have the right to disagree with you.

"I know inside me I have a lot of talent and a lot of ability. I have it. I know I have it. It wasn't a matter of if I play again; it was when. So we took the bull by the horns."

 
While the Heat didn't specify the exact reason he failed the physical, treatments for blood clots typically make playing professional sports impossible.
Yahoo's The Vertical says the Heat aren't optomistic about Chris' return:
The Miami Heat ... increasingly believe that his career with the franchise is over.  

...

There's been a complete breakdown in communication between Heat president Pat Riley and Bosh, sources said. Bosh has been reluctant to talk with Riley, sources said, although Riley and Heat officials are hopeful for a chance to sit down with Bosh soon and discuss his future.
Others have responded saying:
Hate to hear that about Chris Bosh

— Brandon Jennings (@brandonjennings) September 23, 2016
Prayers to the homie Chris Bosh & his valiant efforts to find a way to get back on the court

— Chad Johnson (@ochocinco) September 23, 2016
Chris is also still besties with former teammates Dwyane and LeBron and they have been working out together all summer:
He's also got plenty of super cute kiddies to keep him busy if he decides to call it a wrap: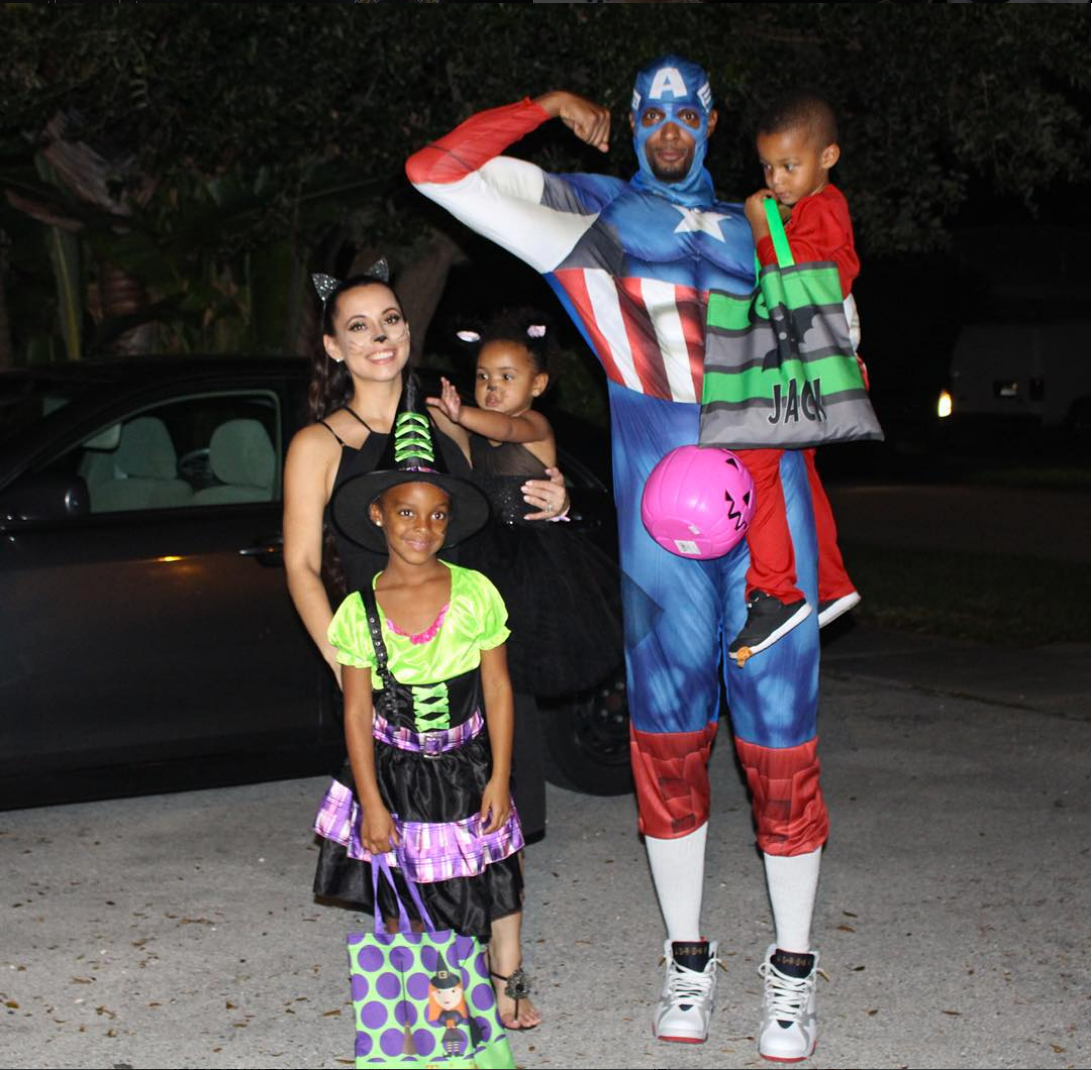 Should he grind it out to make a comeback...or nah?
Photos: Instagram