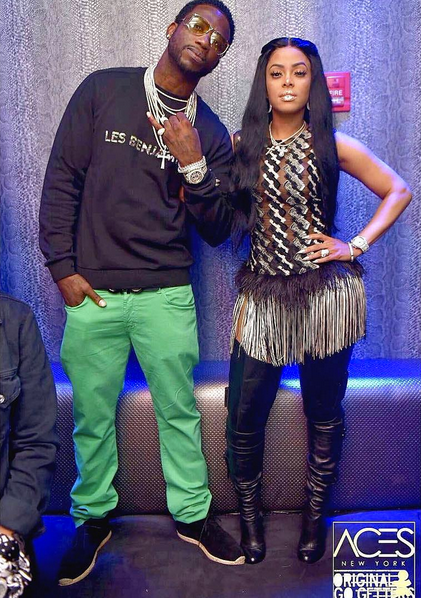 Gucci Mane is OFFICIALLY free after wrapping up his house arrest stint. And where does he go? Straight to the strip club. Of course. He also stopped by HOT 97 to chop it up about his relationship with Nicki Minaj, Waka Flocka, his dramatic weight loss and more. Get it all inside…
Gucci Mane is a totally free man after finishing up his 4-month house arrest sentence a few days ago.
The Atlanta rapper wasted NO time cutting off his ankle monitor and to let his fans know a new album is coming down the pipeline:
First order of business? The strip club! Obvi. Gucci and his girlfriend Keyshia Ka'oir jetted to NYC to hit up Aces. Sources tell TMZ he ran through $10,000 worth of one dollar bills: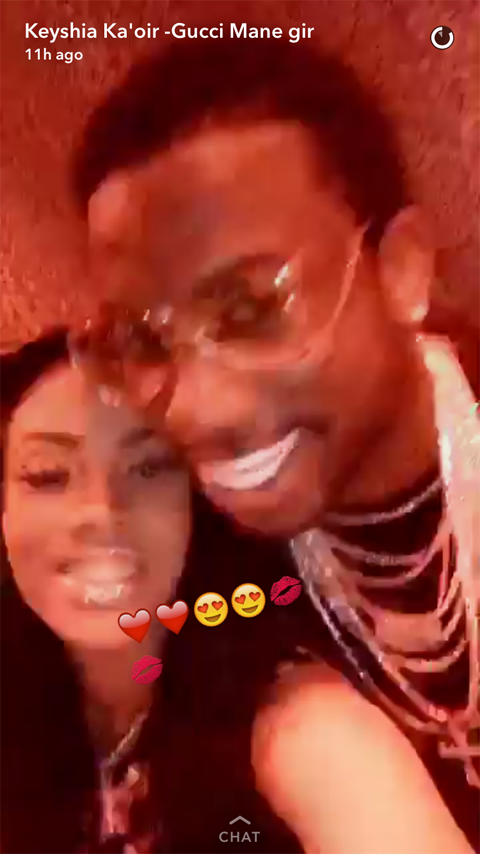 Gucci and his girlfriend made in rain on the strippers while celebrating his newfound freedom. You know, the usual.  While the rapper copped about 10 bottles of liquor for his homies (including Fabolous& Metro Boomin), sources say he didn't drink any of it. He was also gifted a massive three-tiered cake decorated with 24K gold that cost about $975.
Before he made it to the strip club, fans spotted him outside of Sirius XM HQ:
While at Sirius XM, Gucci ran into rapper The Game and stopped for a photo-op:
As he continued his rounds, Guwop stopped by VOGUE and Paper Magazine: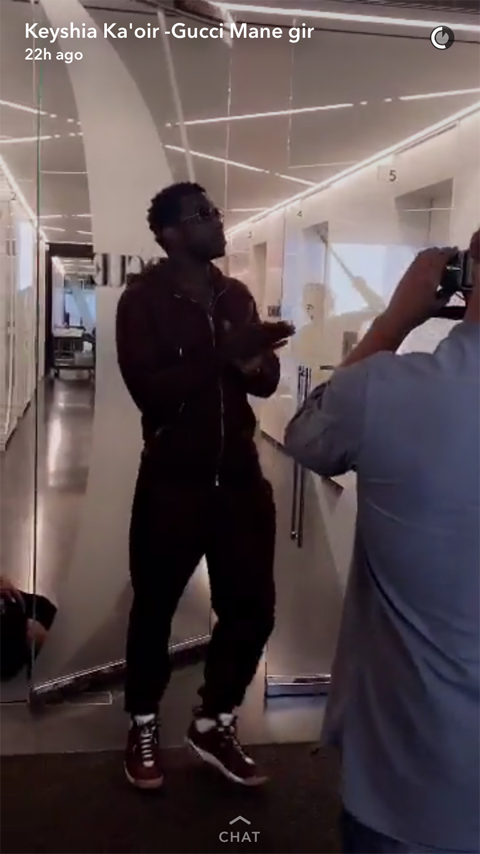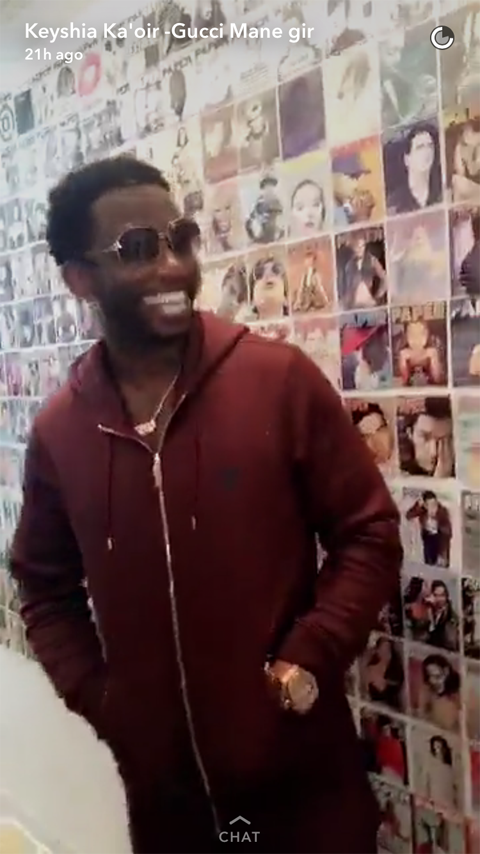 And he did a radio interview with HOT 97. 
During his interview with Funkmaster Flex, Gucci dished on how he first started to lose weight while in the maximum security prison (he lost 80lbs total), staying sober, his relationship with Nicki Minaj (he hasn't spoken to her since being released from prison), his relationship with Waka Flocka (he hasn't spoken to him in three years), and signing artists like Young Thug and Migos.
He also talked about his upcoming autobiography he wrote while behind bars:
"I just did a book deal with Simon & Schuster. It should be coming out top next year. I did a whole autobiography. I wrote it while I was locked up. I just got a pub deal for it…not even a week ago. I'm a comeback story."
Check it:
Sounds like he's ready to take over the world.
Gucci's new album Woptober drops October 17th.
Photos: Keyshia's IG via Original Go Getters/Jason Shaltz, SiriusXM