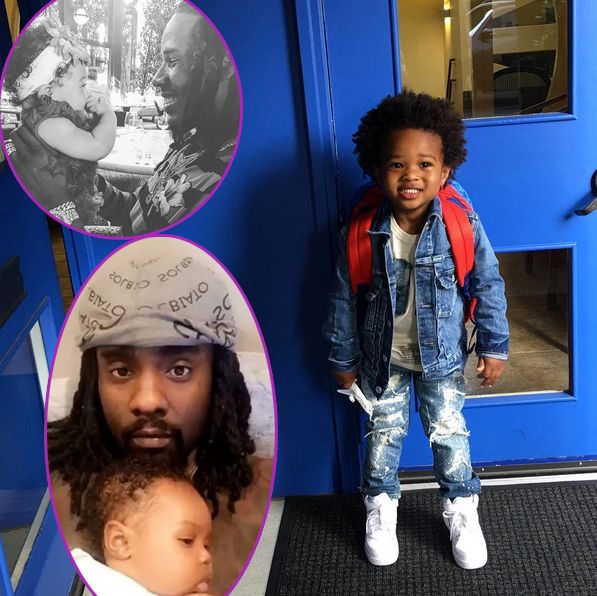 Guard your ovaries! We've got a cute round up of YBF celebs and their kiddies to brighten your day. Go inside to soak in the kiddie fab….
MMG rapper Wale kept news about becoming a dad under wraps, but he's all about showing off his baby girl Zyla Moon. The first time dad shared an intimate moment bonding with his daughter. And it's melting our hearts.
Peep the clip:
Those cheeks!
And here's an adorable video of Zyla having some fun during bath time below:
Loves it!
It's the first day of school for Baby Future! Look at him looking like a big boy.
Ciara's one proud mom, sharing a flick of Baby Future on Instagram all dressed up for his big day with the caption,"Future Zahir's 1st Day Of School! #ProudMomma"
Step-dad Russell Wilson was just as excited about Baby Future's first day of school. He was up bright and early to help Baby Future get ready. The Seattle Seahawks quarterback captioned, "First Day of School for this Champ! #Blessing"
In other kiddie cuteness...
Teyana Taylor brought her daughter Iman Jr. (aka Baby Junie) along with her for her appearance on the "Wendy Williams Show." Before she hit the stage, Baby Junie was busy backstage helping her mom take over Wendy's SnapChat account. Peep the clip above.
If you missed Teyana's juicy interview, check it out HERE.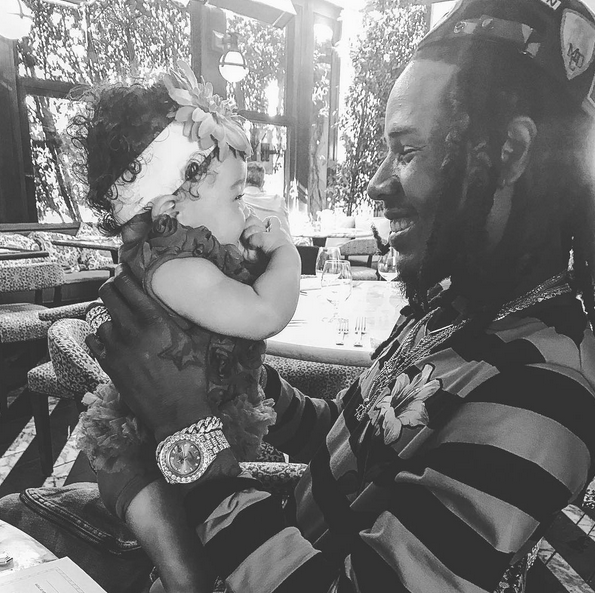 Daddy daughter time! Rapper Fetty Wap is getting in some quality time with his daughter Khari, whom he shares with "Love & Hip Hop:Hollywood" star Masika Kalysha.
The "Trap Queen" rapper shared the special moment with the caption,"Had to put my pride aside … #BabyK"
It seems he and Masika have set their differences aside for the sake of their daughter. Good for them.
Rapper Jim Jones, who's gearing up to star on a new reality show "Vow or Never" with his fiancee Chrissy Lampkin, was in daddy mode to see his son off to school after a long night in the studio. He captioned,"As my day ends his day begins and they wonder y I go so hard our generation is twisted let's raise the next generation to do better."
We love seeing our YBF dad in daddy mode.
Meika Reese, NBA baller Derrick Rose's baby mama, and her son PJ bring the mother-son realness in a new photoshoot. They're cooking up a new project for all of the mothers out there with R&B singer Monica.
The Grammy singer captioned on Instagram, "These two hold a special place in my heart. Moms wait until you see what @miekajoi_ & I have in store for you!!!!!" Can't wait to see what they're working on.
Lastly...
Beyonce's singing duo Chloe x Halle teamed up with Google and Black Girls Rock! to speak at the "Made with Code" event, Google's non-profit initiative to inspire millions of girls to use coding as a means to pursue their professional and personal dreams.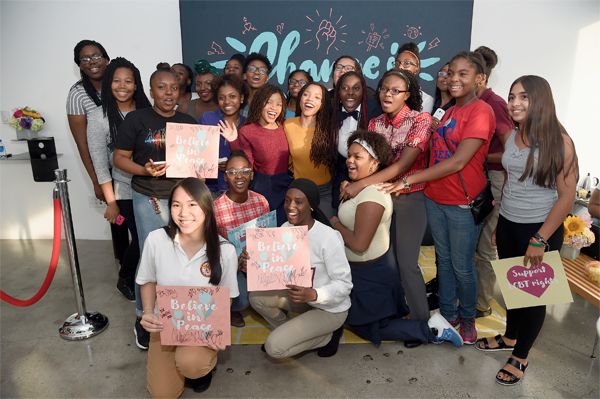 During the event, Google gave a sneak preview of their innovative, groundbreaking on-stage integration. Chloe & Halle used code-powered social media to champion critical issues like gender and racial equality. Nice!
Photos: Getty/Ciara's IG/Russell's IG/Fetty's IG/@ miekajoi_