The second time is just as sweet.  Get Regina King's Emmy Award acceptance speech inside....
Regina King showed up looking like the personification of the red carpet (in the most fab way, of course) in her chic Elizabeth Kennedy gown.  So it's only right the super talented tv queen (both in front of and behind the camera) accepted another big Emmy win. 
The "American Crime" star won Best Supporting Actress in a Limited Series or a Television Movie for the second time in a row at tonight's 2016 Emmy Awards!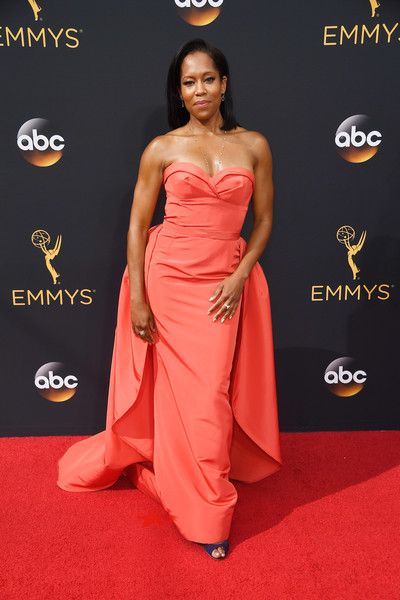 The sometimes "Scandal" director said backstage on the Emmys live stream, "I'm just glad somebody from 'The People Vs. OJ' wasn't in my category!"  Ha.  Touché Regina.
Check out her grateful acceptance speech below:
Photos: Getty/ABC