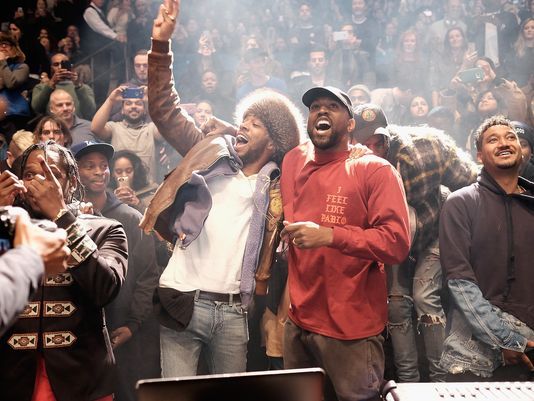 It's a sad day folks. Kanye West's friends are starting to blast the rapper, but he ain't having it. Not any parts of it. Get the latest on Kid Cudi vs. Kanye inside....
We're not sure what set Cudi off, but it's evident something (or someone) did.
The former G.O.O.D. Music artist (he signed in 2008 with Kanye's label and left in 2013) took to his Twitter account Wednesday afternoon to let the rap world have it.  He went off about rappers being called the Top 5 alive all while having 30 writers on a song.  He went on to namecheck his homie -- so we thought --Kanye, as well as Drake.  Here we go again with Drizzy and the ghostwriter/writer accusations...
Cudi didn't send out oen tweet, he sent out an entire rant.  Check it below: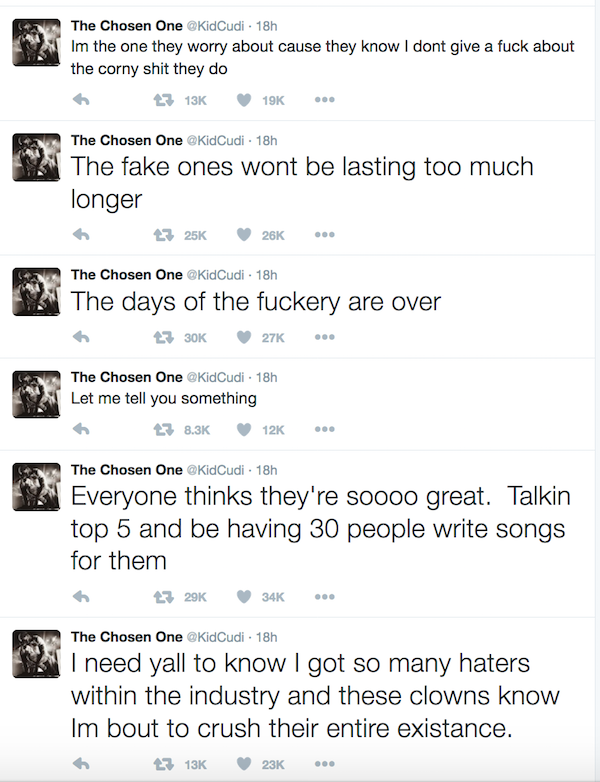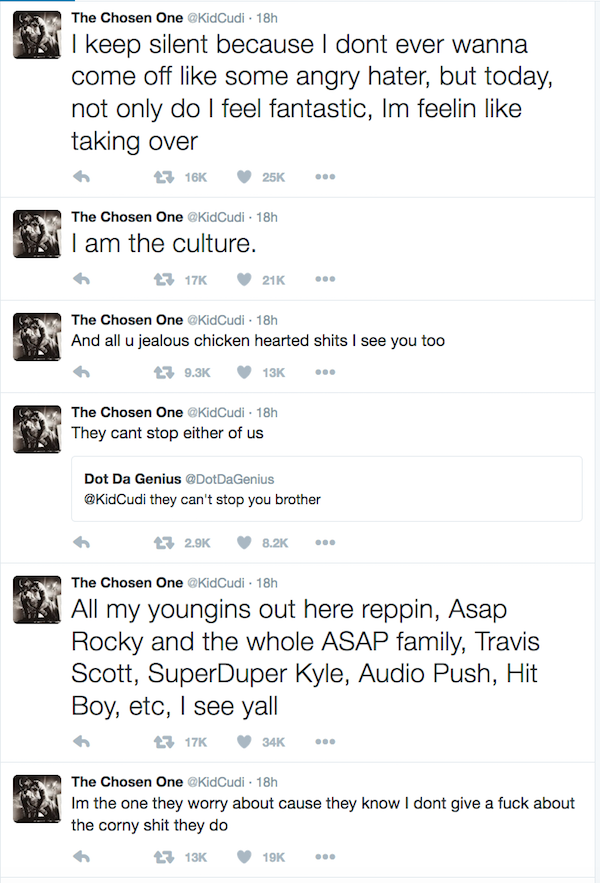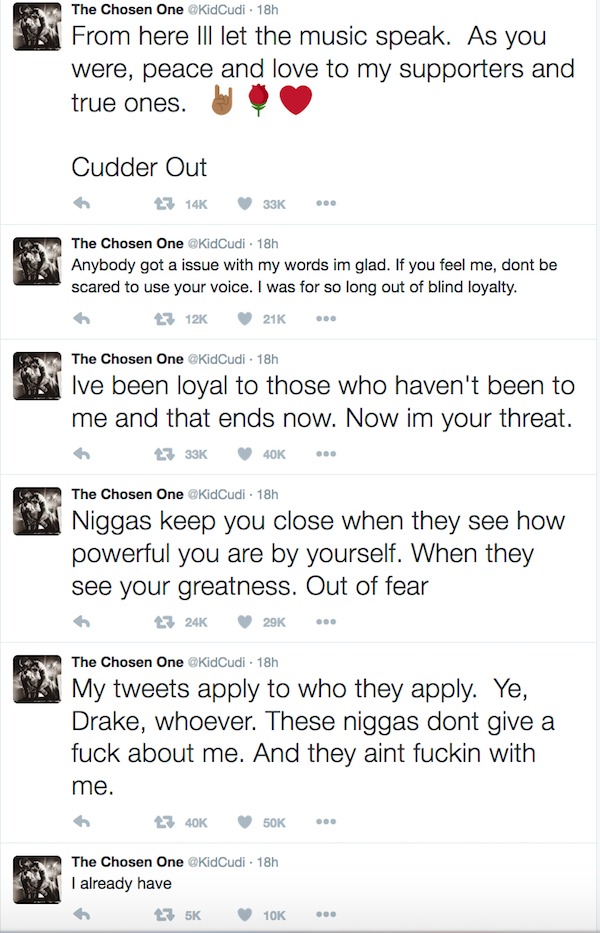 Y'all already know Kanye wasn't letting that ish slide. 
Yeezy brought his Pablo tour to Tampa Wednesday night.  He was appropriately in the middle of "Don't Like" when he stopped the music to light into Cudi's ass.
Yeezy screamed over the mic,"Cudi -- Don't you ever mention 'Ye name, I birthed you!"
Oh?! Well 'Ye did do several tracks with Cudi -- giving him co-writing credit and/or features -- on albums from 808's and Heartbreak all the way to his current LP The Life of Pablo.
Yeezy said, "I'm so hurt, I feel so disrespected. Kid Cudi we two black men in a racist world."  Oh?  Last we checked Kanye said racism was "played out' and didn't exist.  But, here's video:
Kanye West's response to Kid Cudi's tweets at the #SaintPabloTour in Tampa, Florida cc: @TeamKanyeDailypic.twitter.com/OcCHqbcWPK

— David Bullock (@AlaskasVeryOwn) September 15, 2016
Damn homie.
Kanye & kid cudi gotta resolve w/e going on between cause this my favorite vine of all time https://t.co/CChlB2z9f0

— maria (@mariarrr_) September 15, 2016
It was all good just a year ago....