Amber Rose graces the cover of Cosmopolitan South Africa magazine newest issue where she addresses the double standard between male and female strippers. Meanwhile, Yara Shahidi,Bryshere "Yazz" Gray and Shameik Moore land on Vanity Fair's Breakout List. Also, Laverne Cox channels Janet Jackson in a hot new shot. Get it all inside….
Amber Rose just nabbed a new magazine cover, gracing the cover of Cosmopolitan South Africa's October 2016 issue. The "How To Be A B*tch" author, who's Cape Verdean – a nation that sits off the coast of Africa, has never shunned away from her stripper past. But, she still doesn't understand why she's always put down about her stripper past when other celebrities have done the exact same thing.
Former male strippers-turned-actors like Channing Tatum don't face the scrutiny that Amber faces. And she says it's because of society's double standards.
The 32-year-old businesswoman told the publication:
"He [Channing] even made a movie about being a stripper! And everyone bought it and they loved it and they were like, 'Oh, my God, 'Magic Mike', we gotta go see it!' But if I did that, people would tell me I was disgusting. I run eight businesses, I'm the CEO of my own company, and still I'm called a stripper. It's so ridiculous. We've had the same life, [Channing] and I, and I'm dumbed down for it. It's not his fault – it's just society."
Good point.
The budding actress, who shares a son with rapper Wiz Khalifa and once dated Kanye West, said she's more than just a former stripper. She's a business woman building her empire and she's working her a** to do it. She said,
"Everything I've done; I've worked hard for. Anyone can have fame, but I've started companies. I've brought my brand to the next level. Nobody did that but me. No one is going to dim my light."
Well good for her.
While she's often shamed for her past, Amber says stripping was the "best f***ing time of my life." Amber and her bestie Blac Chyna sat down to dish on being strippers in the past on Playi.it's Loveline podcast.
"They'll frown on the girl dancing at the strip club. I've made a point of that in my career a million times that Channing Tatum was a stripper, The Game was a stripper, and they are guys. No one says anything. But when it comes to me and Chyna, [people say] 'They're f***ing ho's they're f****ing gold diggers, they are only out for like money. Basically like we have no hearts, like we don't fall in love with these people."
Check out this behind-the-scenes clip on Amber on the photoshoot set below:
Amber's issue is on newsstands now.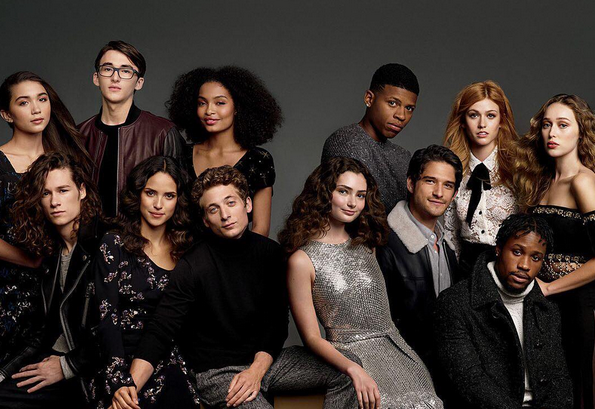 "black•ish" star Yara Shahidi, "Empire" star Bryshere "Yazz" Gray and "The Get Down" star Shameik Moore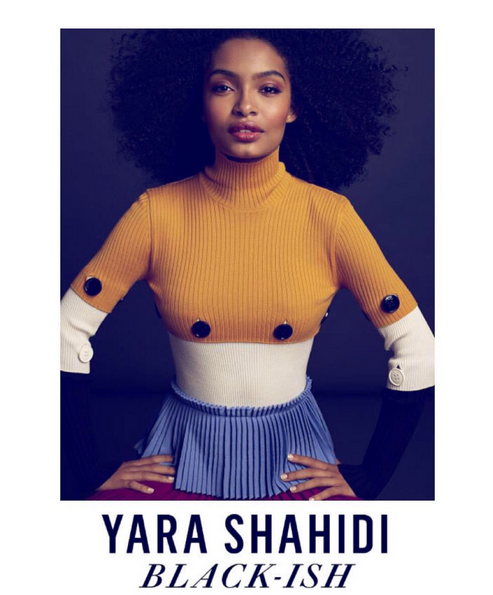 Yara was about 7-years-old when she made her film debut on Eddie Murphy's comedy Imagine That."It was just such a fantastic experience," she said. "I learned how to ice-skate for it. It was my introduction to the Beatles because the entire soundtrack was Beatles covers."
"Going from nobody recognizing you to everybody watching your every move, it can make you a victim of the fame," Yazz said.
He also talked about Will Smith being his mentor and how his manager Charlie Mack took him under his wing to prepare him for "Empire." He said, "Before I even went to set, I went to his house and he joust broke everything down. He was 21 when he did The Fresh Prince of Bel-Air. It's like déjà vu. We're both from the same neighborhood and stuff like that."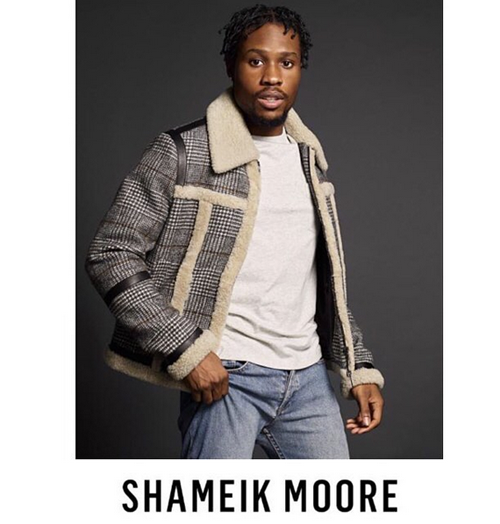 Shameik, whose breakout role was in the movie DOPE, talked about going after his dreams and never giving up. He said,"I saw myself on TV and I thought, 'I'm going to start doing this for real.' Then it just started happening. I was more thankful that I was blessed with the ability to actually start doing something like living my dreams."
You can peep their full individual features on VF's SnapChat.
In another magazine...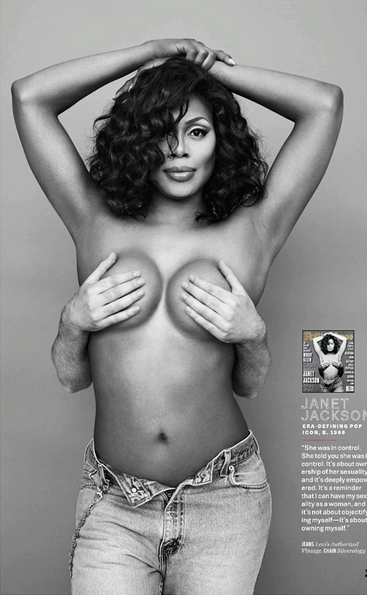 We showed you flicks of "Orange Is The New Black" star Laverne Cox effortlessly channeling music icons, Beyonce and Tina Turner. Now, she's serving up Janet Jackson aka "Miss Jackson If Your Nasty" slayage.
The EMMY nominated actress re-created Janet's iconic Rolling Stone cover for Cosmopolitan's October 2016 issue. NAILED IT.
You can check out all of Laverne's tributes in the magazine's newest issue on newsstands now.
Photos: Cosmo/Vanity Fair's Snap/Laverne's IG