Y'all! This Tupac biopic is going to be everything. Go inside to check out the second trailer for All Eyez On Me that was released on the 20th anniversary of his death…
So we've been following the Tupac biopic All Eyez On Me since the first day of shooting. And now that its' almost here, we're getting more sneak peeks at what we can expect from the blockbuster film.
As you all know by now, All Eyez On Me will focus on the slain rapper's rise to stardom, his stint at Death Row Records, his role in the east coast/west coast beef and everything in between.
Director Benny Boom will helm the film with an all-star YBF cast. Actor Jamal Woolard, who played Biggie in the 2009 biopic Notorious, will play The Notorious B.I.G; Demetrius Shipp Jr. will star as Tupac; "The Walking Dead" actress Danai Gurirawill star as Tupac's mother Afeni Shakur; "Vampire Diaries" star Kat Graham will play Jada Pinkett Smith, actress Grace Gibson (Lynn Whitfield's daughter) is set to play Faith Evans, and actor Dominic Santana will star as Suge Knight (and he looks JUST like him too).
The new trailer gives an extended look at how the film will navigate through Pac's life, including conversations he had with his mother, being shot multiple times and ultimately the night that led to his death.
And what better time to release a new trailer than on the 20th anniversary of the slain rapper's death. We noticed Benny released the first sneak peek of the film on Pac's birthday back in June.
Check out the new trailer below (WARNING, the clip is NOT safe for work). All Eyez On Me is expected to hit theaters November 11th. We're here for it!
In rap business news....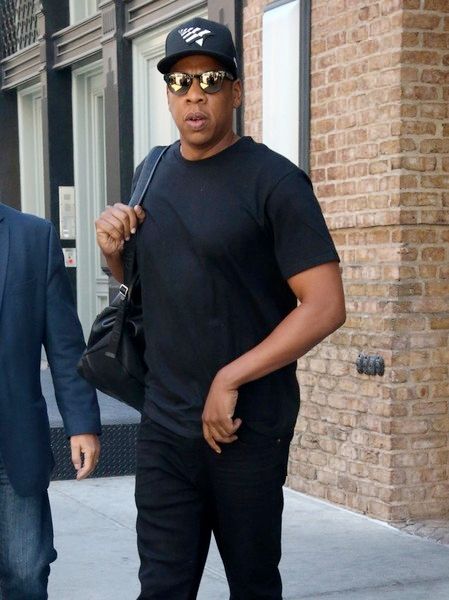 No one likes to hear they're losing money!
It's being reported that Jay Z's music streaming company TIDAL's holding company took a HUGE loss in 2015 and have struggled to make payments on time. Yikes!
According to reports, TIDAL's parent group Aspiro AB recorded a loss of $28 million since March 2015, the same month Hov bought the company through his holding group for $56 million.
Not only that, the company has outstanding payments due that equal up to about $438,000. Now, a source familiar with the situation tells the Wall Street Journal the financial statement doesn't tell the whole financial story of what's going on at TIDAL because it doesn't reflect all U.S. revenue and financing.
Things aren't looking good for the music streaming service as it still trails behind giants like Apple Music (with 30 million subscribers) and Spotify (with 11 million subscribers). TIDAL is said to have about 4 million subscribers.
Sheesh.
Photo: Screenshot via YouTube/FameFlynet