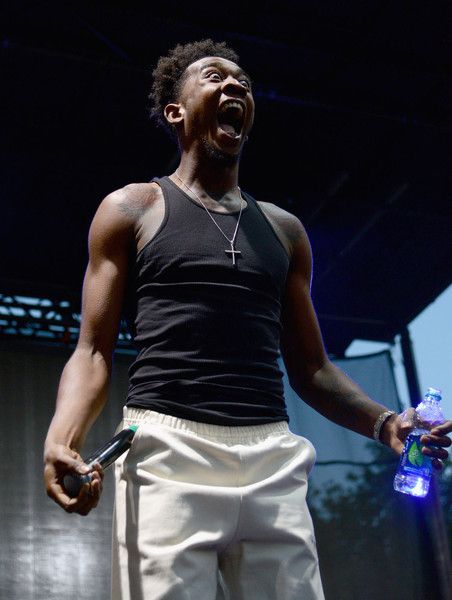 Welp, looks like authorities have pulled back on all those drug possession charges the slammed rapper Desiigner with during his recent arrest.  The latest developments inside, plus why cops say race "had nothing to do with it"....
After Desiigner's recent arrest, he went from being slammed with charges of weapon possession and felony drug possession with umpteen different types of pills.  Authorities originally said they were methamphtemines.  Come to find out, all the 100+ pills found in the car were steroids.  And they belonged to the SUV driver.
TMZ reports:
Turns out, all the pills were steroids, including methandrostenolone, PharmOne Oxandrolone and Halotest Fluxymesteron. In all, there were 302 pills in various Ziploc bags ... all steroids.  

It appears the steroids all belonged to the driver ... not Desiigner, who's rail thin.

...Desiigner was initially charged with possession and intent to sell controlled substances. The intent to sell charge has been dropped but he's still being charged with possession, even though the drugs were not on his person.  

Desiigner says he had no idea there were drugs of any sort in the car.
Also, Desiigner's lawyer said the cops simply don't want to see a black young man enjoying his successes.  The NYPD's response: They say it's not true because the person who called the cops on Desiigner is Hispanic.
The official says, "There was a male Hispanic complainant who said he was menaced with a black firearm from individuals in the car. There was no targeting of him because he was black, NYPD arrested him because he committed a crime."
We guess they're saying it's impossible for the case to be racial because both parties involved are minorities.
Photos: Getty/Snapchat