Rumor has it that Kim Zolciak's landlord, Kendra Davis, is evicting her from the McMansion she's renting for her "Don't Be Tardy for the Wedding" reality show.  But Kim says it ain't so and they will be voluntarily moving.  Doesn't Kim always find a way with words to conveniently clear up some drama?  Just sayin'.  Get the deets on the rental drama inside.....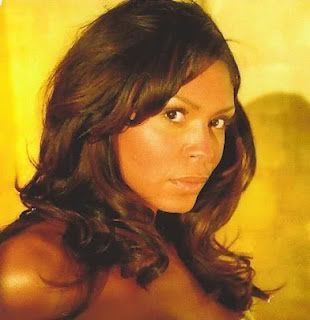 Kim Zolciak and her hubby Kroy Biermann are responding to rumors that they are being evicted from their home (by landlords Kendra Davis (who served as Kim's interior decorator and her husband) saying it's just a real estate deal gone sour.  You may remember that after Kim was confronted by Marlo Hampton at the "RHOA" reunion taping (and she previously alluded to buying a home--not renting one like she actually is) when Kim said that she and Kroy were in the process of buying the home featured on the show....but that ish went left.  
Kim and Kroy got pissy once they found out that the $3M home (sale price) was really valued at $2M and owners Kendra and Antonio Davis had "jacked" up the price.  I thought that was called making a profit....but whatever.
So after Kim and Kroy nixed the deal, they say Kendra started trashing them on Twitter.  Kim tweeted, Oh! So now I dont pay my rent LMAO...Ppl will say anything for attention. I know if ppl werent paying me Id have a lawyer not twitter court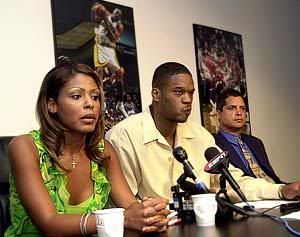 As it stands now, the ladies ARE NOT friends and Kendra is ready for Kim and Kroy to move.  Kendra tweeted,
"Well she dreamed of trash until she realized she couldn't afford it! LOL. As long as she gets out I don't care what she says!"  She added, Truth always prevails! I'm going to continue to conduct business the way I always have. But be clear! It will all reveal it's self in time!
Kim and Kroy are still at the home and renting on a month-to-month basis as their lease was up May 31.  So clearly....this mess aint over.
UPDATE:  According to lease documents recently obtained by TMZ, it turns out Kim is in violation of the leae and is living in the home illegally.
Kroy sent an email to the landlord dated March 29, 2012 that they didn't plan to renw......so the lease officially terminated May 30.  But they are still in the house.  Under terms of the lease, they're considered squatters  and the lease says they are required to pay $600 for every day they illegally stay.  ANd of course Kendra says they haven't paid a cent.  
Kendra sent Kim and Kroy a letter today telling them they're in the house illegally and must vacate immediately, and if they don't she'll see them in court.
Sigh....a mess