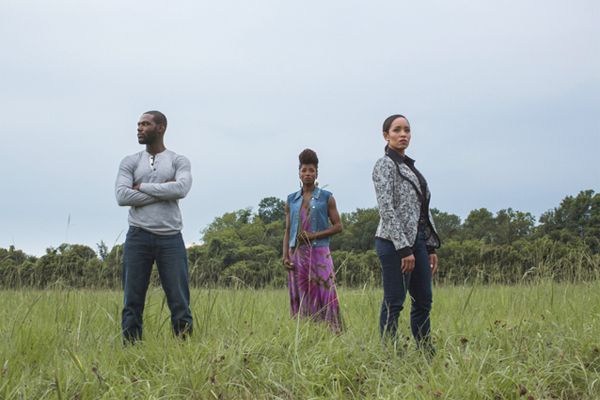 "Queen Sugar" is a hit! The new series' premiere debuted with strong ratings on OWN. Get the deets, and find out about the epic dance battle that went down at President Barack Obama's birthday bash last month….
Oprah and Ava DuVernay have struck gold!
"Queen Sugar" kicked off with a two-night premiere that will go down in the OWN history books. According to Deadline, the September 6th opener came in as the 2nd best premiere for the network, drawing in 2.69 million viewers. The September 7th episode rocked the charts with 2.14 million viewers, the best the 5-year-old network has ever had!
Won't he do it?
The two-night premiere, following the blueprint of OWN series "Greenleaf," averaged 2.42 million viewers. Lady O and Ava should be very proud!
If you haven't checked it out yet, be sure to catch up. It's really good.
In other Ava news….
"Queen Sugar" creator Ava DuVernay hit up "The Late Show with Stephen Colbert" to dish on an epic dance battle between Usher and Janelle Monae that went down during President Barack Obama's birthday bash at the White House last month.  Since no cell phones were allowed, this is the closest we've gotten to knowing all the fabness that went down.
Before talking about the OWN series, Ava opened up about her first time meeting the late night talk show host, which just so happened to be at POTUS' bash. Apparently, Stephen didn't remember their first encounter because he was too busy jumping in the dance battle with Usher and Janelle. Ava said when Stephen hit the dance floor, everyone was laughing.
Get the rundown below:
Hilar!
Episode 3 of "Queen Sugar" premieres Wednesday, September 14th at 10pm EST.
Photos: OWN/Getty