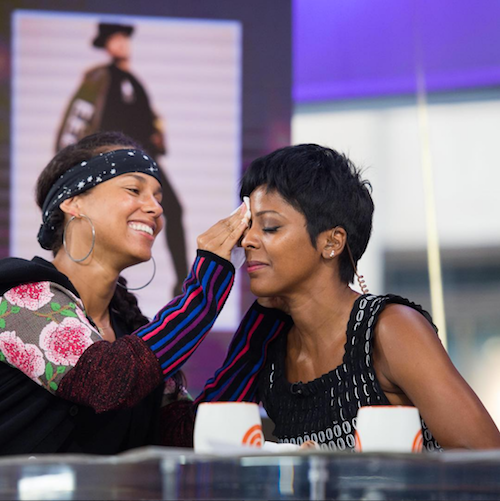 Alicia Keys is belting it out and taking it off.  Go inside for her "Today Show" performances this AM that were actually pretty damn good, plus why she took off host Tamron Hall's makeup!  We've also got Cassie's new song "Joint (No Sleep)" off the Honey 3 soundtrack inside....
Alicia Keys is the newest judge on NBC's "The Voice."  So she's proving why she's fit for the job with her performance this mornng on "The Today Show." 
The soulful makeup-free singer brought her positivity to Rockefeller Plaza to perform for a huge crowd on Today Show's summer stage.
She rocked her new track "In Common" from her upcoming untitled sixth studio album, and it was certainly better than expected:
She sounded great live. Folks have been tough critics about her voice lately, but we're not mad at this performance.
Alicia debuted new track "Back To Life" as well, and we're feeling it: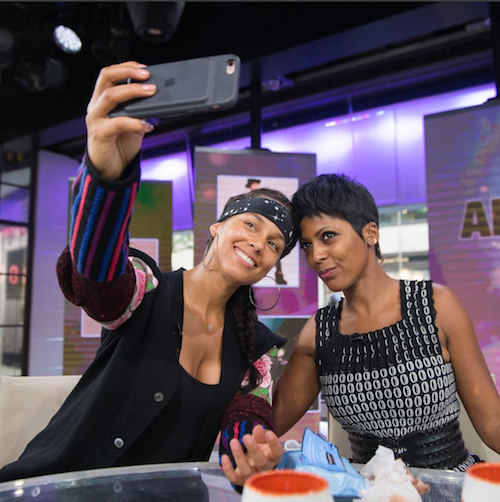 And y'all know she didn't leave without talking about her no-makeup empowerment campaign. She told the "Today" hosts:
"It's really empowering, really freeing.  We put so many limitations on ourselves ... in a lot of ways I'm sick of it. I'm over it, to be honest ... It's about being our unique, own selves."

"I love makeup," she said. "I love my lipgloss, I love my blush, I love my eyeliner. ... At the same time, I don't want to feel beholden [to it]."
She even got the hosts to let her remove their makeup! Check out what happened when Alicia took a makeup remover wipe to Tamron Hall's face.  Tamron said:
Thank you @aliciakeys Gracious and eternally positive. Your no makeup decision is not about a product as you said this morning. Proud to share space with you and to have a substantive conversation.
Check it:
#StillPretty.
Cassie is prepping for the release of her new movie Honey 3: Dare To Dance that shefilmed in South Africa.  The singer/actress made sure to have a cut of her own on the soundtrack.  Check out The Stereotypes-produced track "Joint (No Sleep)" from the film, out September 6th.  The soundtrack is available now on iTunes and other retailer.