Tyga was gifted a brand new Bentley truck from his girlfriend Kylie Jenner yesterday right after reports surfaced that another one of his luxury cars had been repossessed. Chile…
Deets inside…
Must be nice!
Tyga just received one hell of a gift from his girlfriend Kylie Jenner. The 19-year-old reality star surprised her 26-year-old boyfriend with a white Bentley truck yesterday.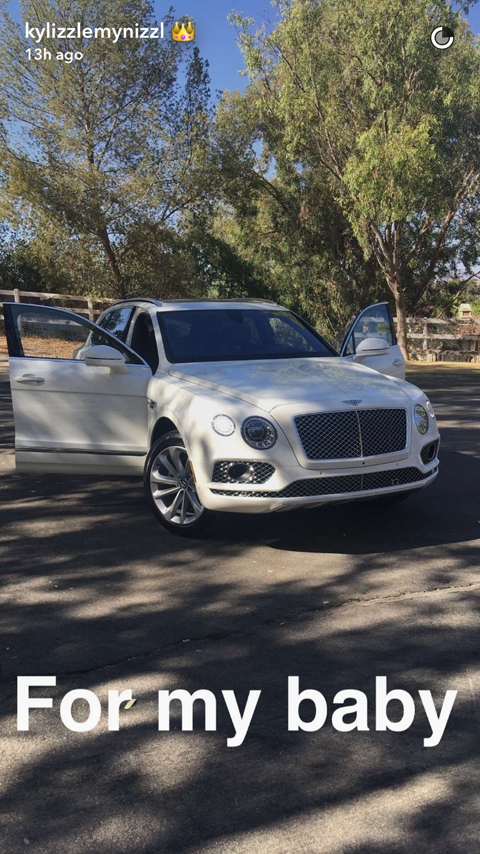 The gift came hours after reports surfaced that his red Ferrari had been repossessed due to missing several lease payments. But, as you can see, the "Rack City" rapper claims Kylie "hid" his Ferrari. Not sure how that all works, but that's his story and he's sticking to it. And Kylie's sticking to it too.
In a few SnapChat videos, the "KUWTK" star alluded to "moving" Tyga's Ferrari as part of the surprise: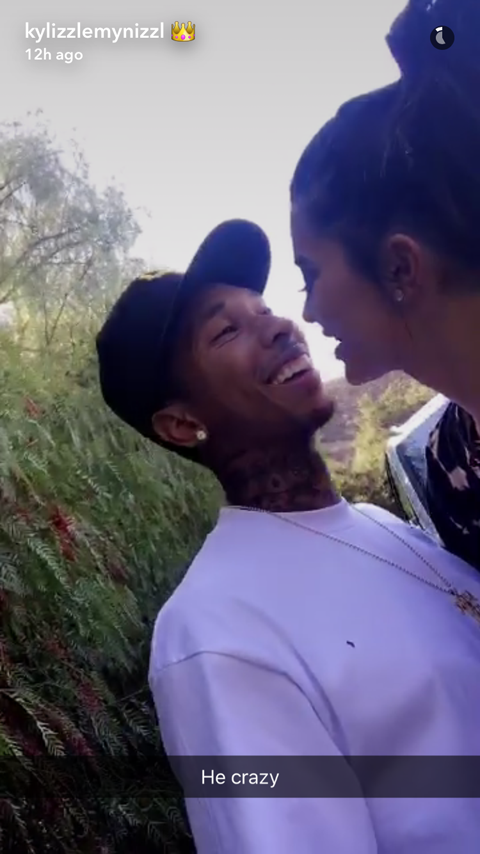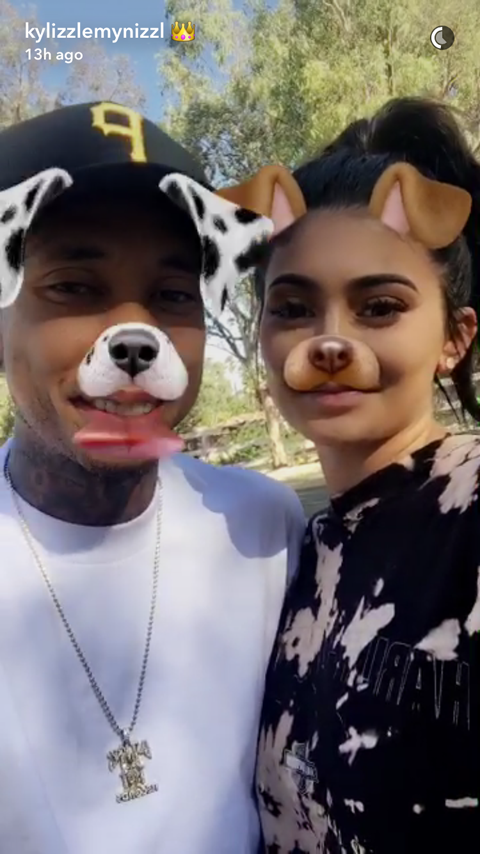 The "Ayo" rapper was speechless over the extravagent gift and even did a "happy" dance before giving his girl a kiss:
Hmph. 
Here's the Ferrari that was reportedly picked up:
If the rumors are true about his Ferrari being repossessed, this isn't the first time this has happened to him. According to reports, a Lamborghini and a Bentley Mulsanne has been taken from Tyga from the repo man.
Kylie better make sure he's making payments on that new Maybach he just got her last month for her birthday, otherwise, her car will be next.
For their first ride in the new Bentley truck....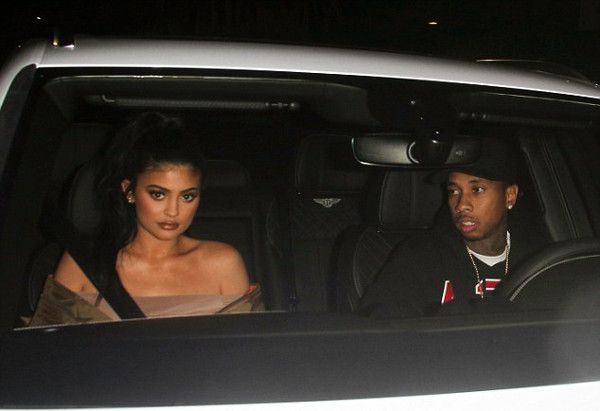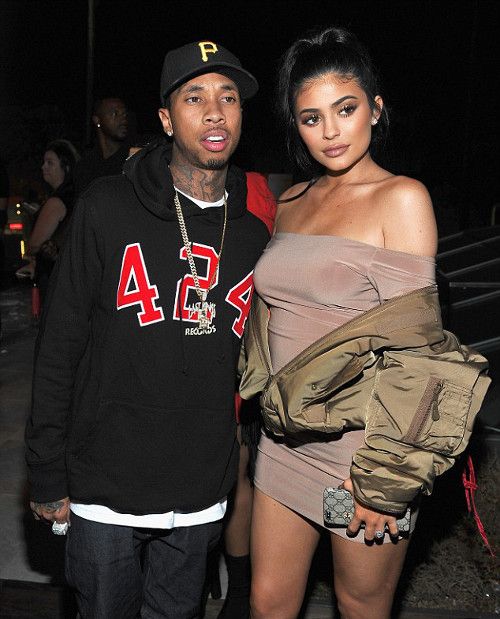 Tyga and Kylie went to the Boohoo X Jordyn Woods launch party at Neuehouse in West Hollywood to support Kylie's bestie new clothing collection.
Kylie hit up her Instagram page to show her bestie Jordyn Woods some love and congratulate her on her new line.
Several YBFers were also in the mix: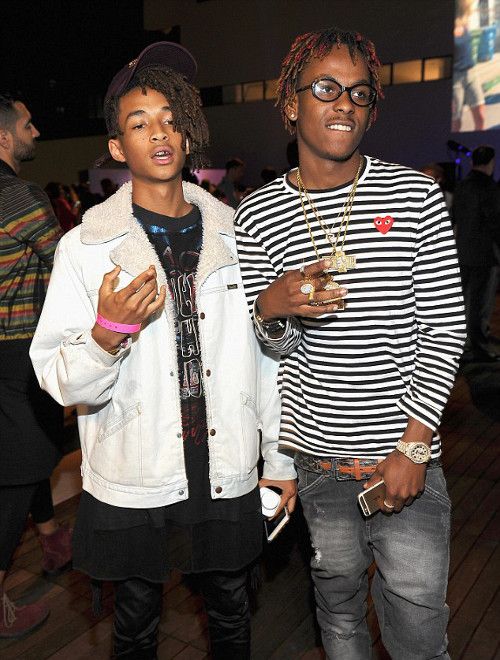 "The Get Down" star Jaden Smith and recording artist Rich The Kid came out to show support.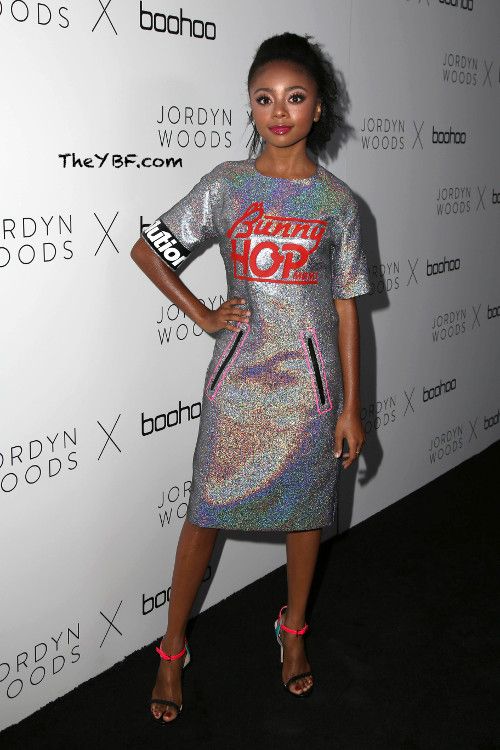 Disney starlet Skai Jackson stood out from the crowd styling in an iridescent Marc Jacobs midi dress and colorful Ruthie Davis sandals.
Singer Christina Milian popped up on the carpet in a tie-dyed bodycon topped with a denim jacket paired with gold sandals.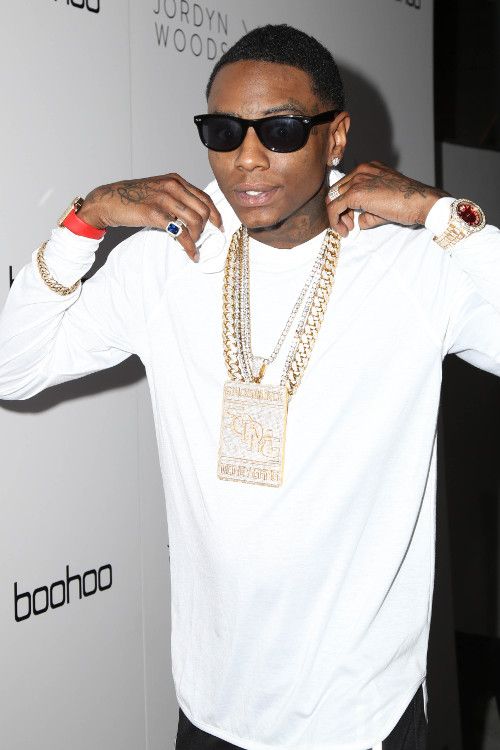 "Love & Hip Hop: Hollywood" rapper Soulja Boy and his gold chains made an appearance.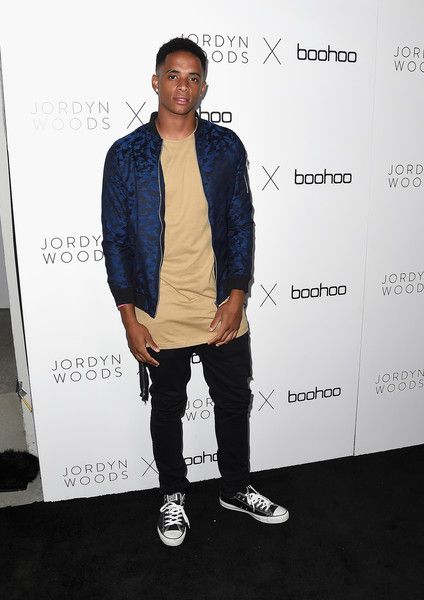 Snoop Dogg's son Cordell Broadus was in the mix.
And R&B crooner Trey Songz was tapped for a performance:
Fun times!
Photos: Getty/INF/Kylie's IG