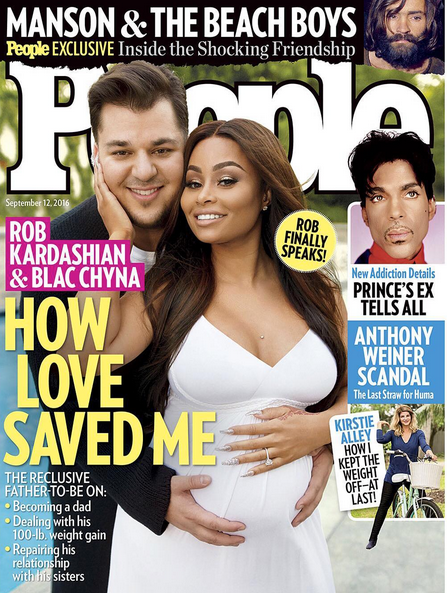 A new trailer of "Rob & Chyna" was just released. And it's explosive! Check it out, plus Blac Chyna and Rob Kardashian's new PEOPLE cover inside….
Get ready for another inside look at Blac Chyna and Rob Kardashian's relationship as they navigate being a new couple, pregnancy and gearing up for their nuptials.
A new trailer for their new reality show "Rob & Chyna" was just released. And it's intense. The clip starts off showing several sweet moments the engaged couple shares. Rubbing, hugging and loving. Then ish gets real when it comes to who's texting who on their cell phones.
In one scene, a pregnant Chyna is riding in the car and starts screaming to the top of her lungs demanding to know why Rob is "texting other b*tches!" We also see Rob going through Chyna's phone where he questions her about who is constantly texting her.
"Yo, who is hittin' your phone over and over?" Rob asked Chyna. "Why do you wanna keep going through my phone like you don't trust me?" Chyna questioned Rob. "I just don't get why you even care!" Rob replied.
The new clip also shows Chyna helping Rob battle depression and how he's dealing with returning to the limelight after being a recluse for the last four or so years.
We even see Chyna interacting with the rest of the Kardashian Klan and Chyna's son King Cairo (whom she shares with Tyga) makes an appearance. 
Check it out below:
As the promo tour continues....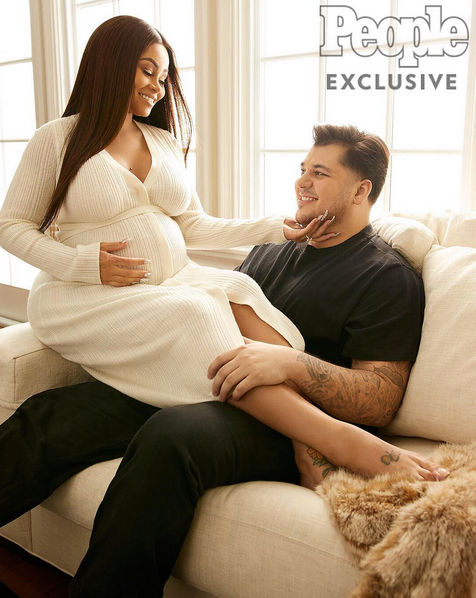 The future Mrs. Angela Kardashian and Rob Kardashian graces the newest cover of PEOPLE magazine. Inside, Rob opens up about how Chyna has been helping him battle depression, guiding him through some of his darkest times.
"She got me through my darkest times," he said. "I wasn't happy in my own skin. I missed out on so many things. There were definitely dark days for me, and I'm still not fully happy looking at myself in the mirror. But I'm working towards that. And I'm happy."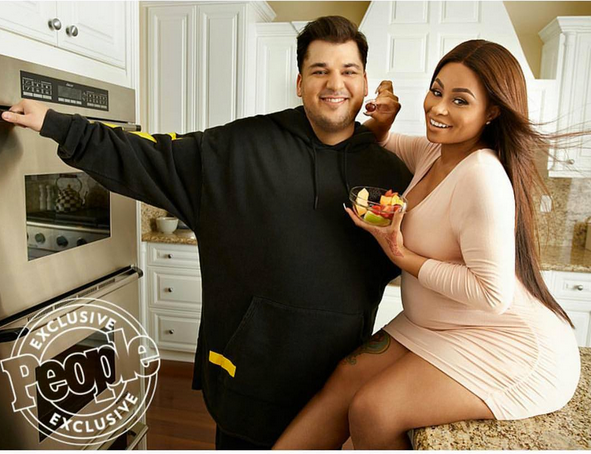 Chyna reveals she never tried to change Rob. She only wanted to be there to support him and help him work through his issues.
"I saw Rob was willing to better himself," she said. "I had never wanted to be tough. I never wanted to change him."
Now, the two are awaiting their baby's arrival (the sex will be revealed during the first episode of the show) and gear up for their pending nuptials.
"Rob & Chyna" premieres September 11th at 9pm EST on E! Will you be tuning in?
Photos: PEOPLE