Social media is heating up with a few sexy snaps from Halle Berry, The Game and Russell Wilson. Take a peek inside….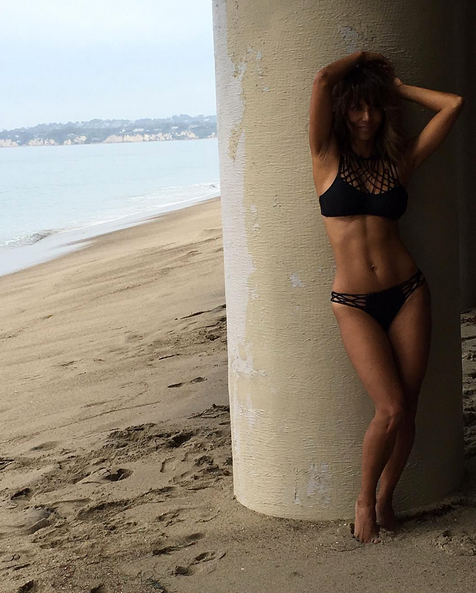 We're near the end of summer sixteen, but Halle Berry is just getting started.
In a behind-the-scenes flick from her last photoshoot of the summer, the 50-year-old actress flosses her flawless bod in a sexy black bikini while posing it up against a pillar on the beach in a hot Instagram shot.
We can only hope to look half as good as this at 50. The former "Extant" star celebrated the milestone birthday about two weeks ago.
We noticed she shared another picture rocking the same bikini a few months back:
Likely another flick from her summer photoshoot. 50 and FAB!
In mommy news...
Looks like Halle has an mini artist on her hands. She shared a flick of her daughter Nahla's first day of school artwork, captioning, "Back to school day. Noah's Art, courtesy of Nahla." Cute!
Elsewhere on the 'Gram...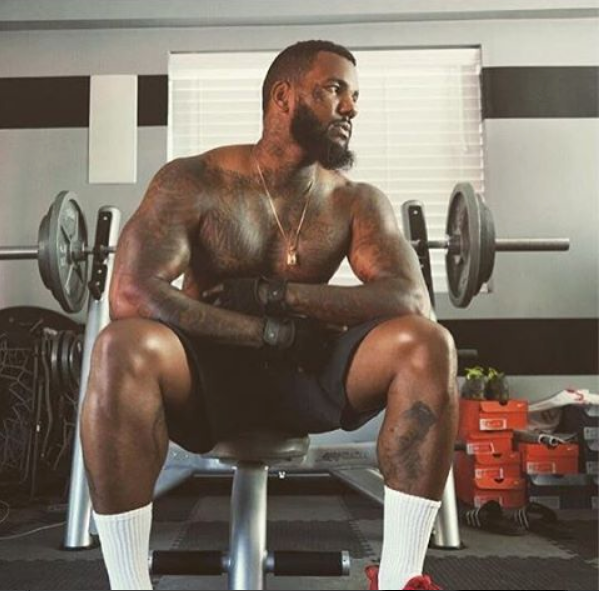 The Game is back on his fitness steez, kicking off a 60-day fitness challenge to get shredded. He has invited all of his followers to join him on his two-month journey to get their bodies in tip top shape right along with him.
Yesterday's workout with his trainer Danny Joe (pictured below) wore him out! He captioned,"Not gone front.... Today @dannyjoefitness fuckin killed me bro...... #60DaysOfFitness #Day3 with Joe.... Where you at wit it ???? @60DaysOfFitness go to 60DaysOfFitnessChallenge.com & register today !!!!!! Best decision you'll ever make... #Family #ImWithYou"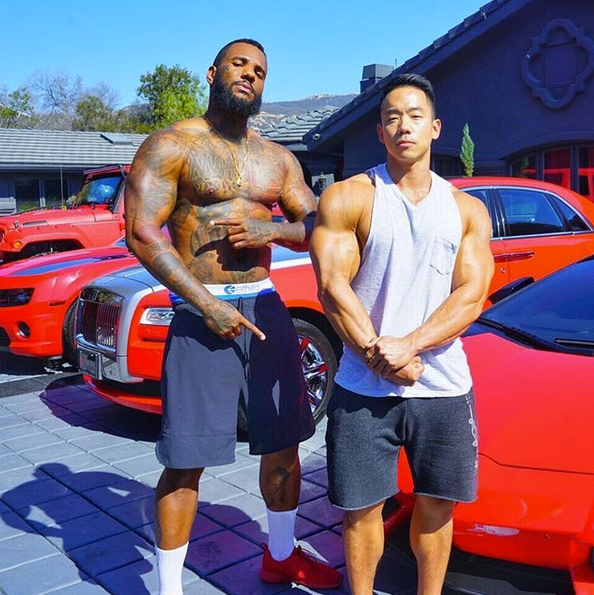 Looking good Game!
More sexiness heating up our timelines....
Ciara and Russell Wilson continue to keep their marriage hot with intimate date nights. The Wilsons were headed out to spend some quality time together and CiCi snapped a pic of her man beforehand. She captioned, "Crushin On Him. Date Night."
Love these two!
In other news, the Super Bowl winning quarterback was asked what he thought about 49ers QB Colin Kaepernick's refusal to stand during the National Anthem. Here's what he had to say:
"First of all, there's no perfect answer. I understand and respect the cause because there's so much going on in America right now — so much hurt, so much pain. And ultimately I understand what he's doing."

"For me, I love the flag. I love the National Anthem because it's an emotional time for me because I'm so grateful I get to play on the football field. And every time I get to put my hand on my heart, it's truly an honor — you know, the military, for me I think about my family members who have served, and friends — I train down in San Diego all the time, so I'm around the Navy and I see those guys around. And all they do for our country and the people in Afghanistan and all these people fighting. 9/11, for example, coming up — that's going to be our first game and I think about all the pain from that. So that's why I stand and put my hand on my heart."
The Seattle Seahawks quarterback will play in his first game of the regular season on Sunday, September 11th against the Miami Dolphins in Seattle. We're sure CiCi will be in the stands cheering him on. 
Photos: Halle's IG/The Game's IG/Ciara's IG