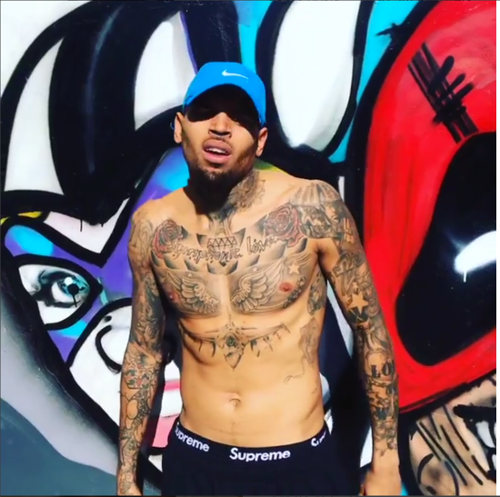 Chris Brown is out of jail, and he's capitalizing on the recent publicity storm surrounding his arrest.  As he maintains his innocence, he dropped new music.  Check out "What Would You Do" and the latest deets surrounding Chris' accuser inside....
Chris slid out of jail after posting $250,000 bail for his assault with a deadly weapon charge, and right onto Soundcloud. 
After "beauty queen" Baylee Curran accused the singer of pulling a gun on her while kicking her out of his house after she was "simply admiring Chris' friend's jewelry" as she states, Chris and his home were under a thorough investigation by the L.A. homicide-robbery authorities.  They formally arrested Chris late last night.  Today, he posted bail and says he's innocent. 
Billboard states:
The 27-year-old singer was released from jail on Tuesday night (Aug. 30) on $250,000 bail following an hourslong standoff with police at his multi-million Tarzana residence in California. Brown was released at 11:19 p.m., according to Los Angeles County jail records. His first court appearance in the matter is scheduled for Sept. 20 at Clara Shortridge Foltz Criminal Justice Center.
In the meantime, Breezy decided to take advantage of all the eyes on him and drop a new track.  Check out what he said in his first video since being released:
You can listen to "What Would You Do" below.  And we gotta admit, it's quite nice:
As for Baylee, over the last 24 hours, her reputation and credibility have been called into question.  She made her media rounds just hours after the incidentWhile she was the 2016 Miss California Regional beauty queen, she apparently had her crown snatched for breaking the moral contract.  Apparently she snapped pics that were way too risque for a title holder.
"She won in April but we stripped her of the title in June. She is not Miss Regional California 2016," said CEO Lowona Crawford. "We have asked her many times to please return the sash and crown, but she has ignored us."
Bloop!
She also claims to hold the 2016 Miss California USA Ambassador title, but the CEO of the pageant burst her bubble saying:
"We don't know why she says she won that," Crawford said.
Double bloop.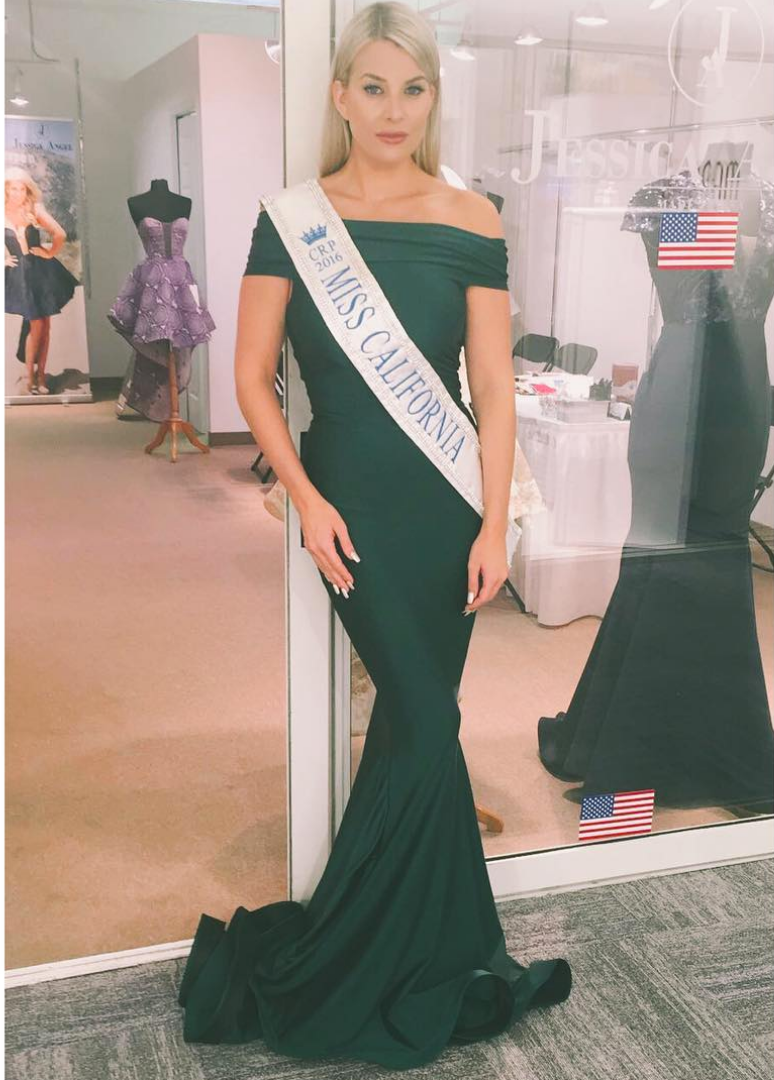 TMZ says:
The director told her she'd give her another chance, but we're told Baylee repeatedly screwed up and deceived them. She would fail to show for community functions ... while photographers were tagging photos of her frolicking on a boat. She was also MIA for events ... choosing various photo shoots instead.

The director had enough 2 months into her reign, and told Baylee she was stripping her of her crown, but Baylee shot back, "You're the director. You can make or bend the rules. I'm keeping the crown and we can move on."

She still hasn't returned the crown.
Not only that, the chick is a suspect in a grand larceny case at the Plaza Hotel in L.A. 
The woman claiming Chris Brown pulled a gun on her is wanted in NYC for questioning in connection with criminal theft ... for allegedly stealing a fancy designer purse at a swanky hotel.

The incident could be significant in the Chris Brown case, because alleged victim Baylee Curran claims a certain piece of jewelry that caught her eye triggered the events that led to her 911 call.

Baylee was vacationing with a few friends at The Plaza back in 2013 when they began arguing in the hotel. According to police docs, Baylee snatched a $1,000 Louis Vuitton purse from one of the girls and ran out of the hotel.

The purse contained $200 in cash, as well as credit cards and a Michael Kors wallet.
What in the world....
The friend of hers who brought her to the party, Christian Bonilla, came forward on social media saying she's a chick you don't want to piss off.  He also revealed  that after he left the party (and she stayed there), she sent him a message apparently after the incident with Chris saying:
"This mother******'s about to go down" ...
Hmph.
Photos: Instagram