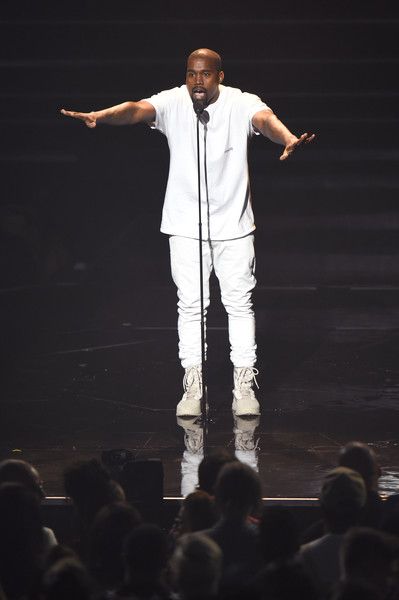 Why is it so great to be Kanye West?  Well, Kanye explained the answer during his 11-minute speech on the 2016 VMAs stage Sunday night.  He also managed to slip in mentions about Chicago, his wife and his ex. Get it inside...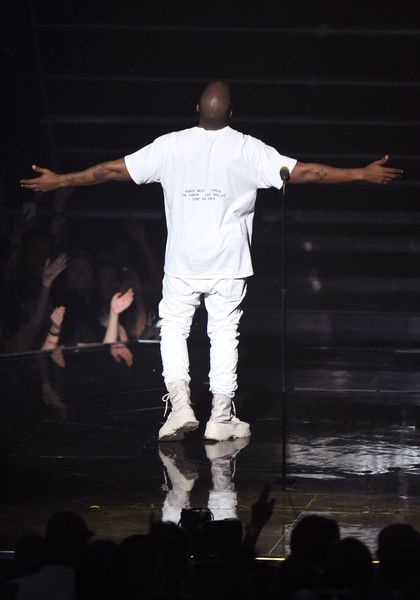 Kanye West affirmed it's great to be Kanye West!  Well, he might be on to something.  Anyone who is given a section of time on a live Awards show stage to do whatever they please and "keep the producers in the dark" certainly has some type of pull.
Mr. West used the time to drop his surprise video for "Fade."  But first, he had a few things to get off his chest saying:
I am Kanye West, and that feels especially great to say this year. I came here to present my new video, but before I do that, I'mma talk. Now, later tonight, 'Famous' might lose to Beyoncé, but I can't be mad. I'm always wishing for Beyoncé to win, so.
He talked about why his "Famous" video is so important:
But for people to understand just how blessed we are... It was an expression of our now, our fame right now, us on the inside of the TV. You know, just to put... the audacity to put Anna Wintour right next to Donald Trump. I mean, like, I put Ray J in it, bro. This is fame, bro! Like, I see you Amber. My wife is a G. Not a lot of peoples' wives would let them say that right there. We came over in the same boat. Now we all in the same bed. Well, maybe different boats, but uh.
He addressed 22 people getting murdered last weekend in his hometown of Chicago, but not in the way you would expect. He told folks to cope by looking to role models, like himself:
If you feel like you seeing people dying right next to you, you might feel like, what's the point? You know like life could be like, starting to feel worthless in a way. I know times for me, I sit down and talk to older, like, like, rich people. You know, a.k.a. white, you know. And they tell me, 'Don't compare yourself to Steve Jobs. Don't compare yourself to Walt Disney,' and my friend Zekiah [sp?] told me... they tell me, 'Don't compare yourself to these people, right.' My friend Zekiah [sp?] told me there's three keys to keeping people impoverished: that's taking away their esteem, taking away their resources, and taking away their role models. My role models are artists, merchants. There's less than ten that I can name in history. Truman. Ford. Hughes. Disney. Jobs. West. '
Get the full video below:
Photos: Getty