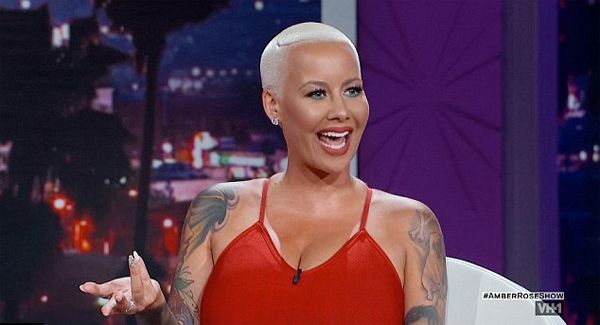 Let's talk about sex baby! Amber Rose says she has been around the block a few times and has no idea how many guys she has slept with. Get those deets and find out what Oprah said about "Queen Sugar" inspiring some new moves in the bedroom inside…
For the season finale of her late night talk show, Amber Rose revealed a few details about her own sex life.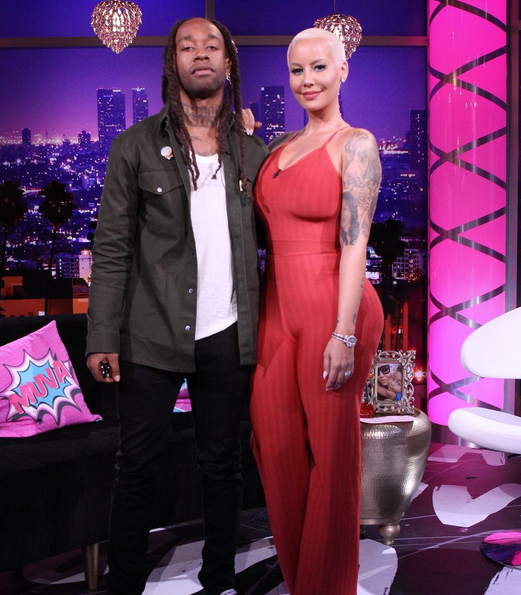 Chatting it up with rapper Ty Dolla $ign, the sex-positive "How To Be A Bad B*tch" author, who rocked a red House of CB jumpsuit (the same as Niecy Nash!), reveals she has lost count as to how many men she has slept with. 
"I'm 32-years-old, I've been around the block a few times. I'm not going to sit there and count," she said on her show Friday night.
"Especially all the times I said he could put the head in, then take it out, does that count?," she asked the audience. "Because I used to be so good for that. I was the queen of that,' she told Ty Dolla $ign.
Yeah, we're not surprised by this.  But we're not in the business of slut-shaming so do you boo.
The rapper/singer, who is friends with Amber's ex Wiz Khalifa, said it doesn't matter to him how many men a chick has slept with.
"It's kind of corny, it doesn't matter that much…if she says ten that means about 100 right?," he said.
If that's the case, for guys would we add a couple more zeros?  *rolls eyes*
Peep a few extra clips from their sitdown below:
In other sex talk news...
Looks like Oprah is taking note from the steamy sex scenes in the upcoming OWN series "Queen Sugar," created and produced by Ava DuVernay.
In an interview with Entertainment Weekly, the media mogul said the way Ava set the tone and vibe for the sex scenes in the new series inspired her to come home and try some new moves with her bae Stedman Graham.
She dished, "You want to be that person. It hits a sensual nerve. He is unhooking her bra, and you're like, woah! I'm like, 'I'm going to get Stedman [Graham] to unhook my bra and see what happens. Put your hand in my panty hose and let's see what happens.'"
Ow! OK Lady O!
Ava goes on to say that it's not just the sex she wants to be highlighted on the show. She said showing what happens before they actually do it and after is what makes the scenes even sexier.
"I try to show what happens before and after and around, because I think that's sexier," Ava explained.
Oprah added, "Her sex scenes look damn sexy."
"Queen Sugar" is set for a special two-night premiere on September 6th and 7th on OWN.
*Finds remote to set DVR...*
Photos: VH1/Amber's IG/Getty