Sisters that slay! Go inside to see Venus and Serena Williams serving up a "taste of tennis" at an event in NYC and Rena getting sexy for a new line of her Berlei sports bras….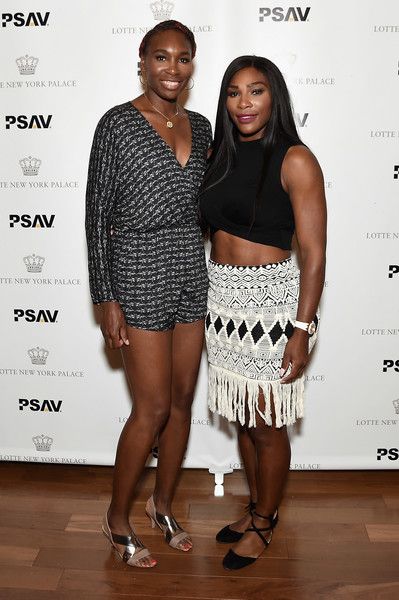 Two snaps for two of our faves!
Tennis superstars Venus and Serena Williams stepped out to attend the "Taste of Tennis" event in NYC yesterday for some food and fun. The summertime event combined the nation's top chefs and tennis elite for a fun-filled day of good eats and, of course, tennis.
The fashion-loving Williams sisters put their best foot forward styling in two cute ensembles.
Serena showed of her toned abs in a sleeveless black crop top paired with a black and white fringed skirt and black strappy shoes. Venus sparkled in a gold and white wrap mini dress and gold sandals to match. In another look (above), Venus rocked a printed mini shorts jumpsuit, showing off her long stems.
'Rena went on Snap and grilled her sister about her mini dress saying "Ummm, where's the rest of  your dress?"  Ha!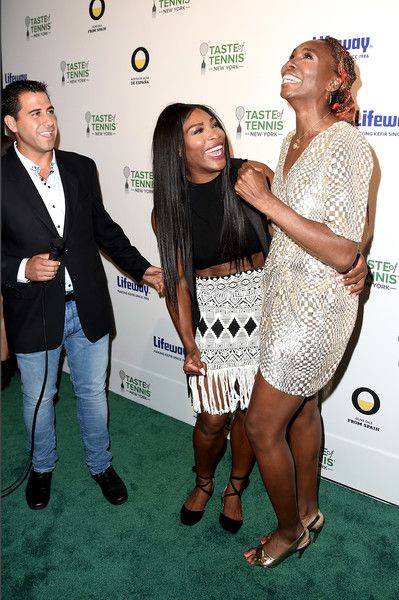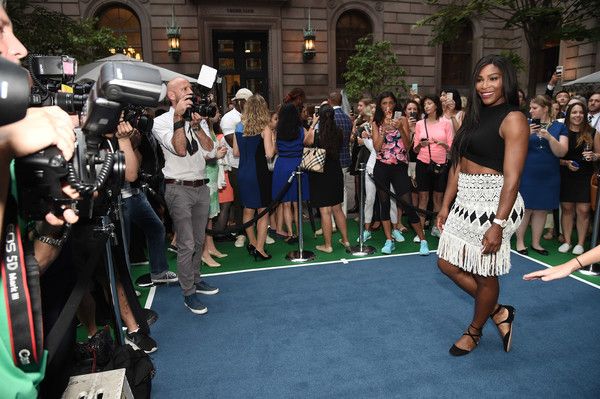 #BlackGirlMagic in full force.
Then, it was time for some tennis action: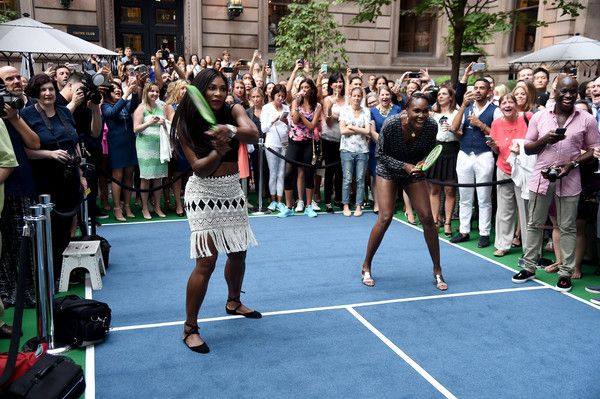 The Williams sisters grabbed their rackets and got to work on the temporary tennis court as fans looked on to watch them in action.
As they made their rounds, they snapped it up with with Citi Group broker Michele Imbasciani at the Citi VIP Lounge.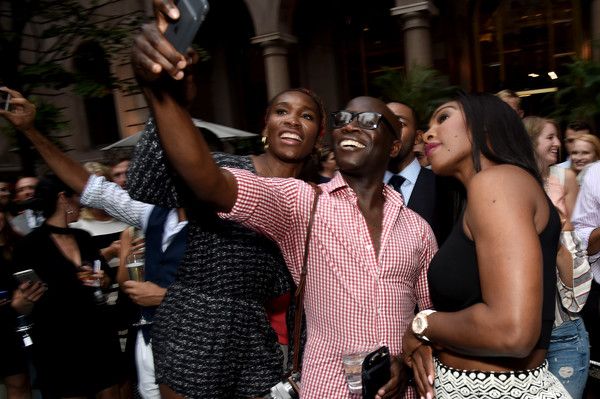 And, of course, the ladies got in on the selfie fun.
At another event....
Before she hits the court at the U.S. Open, the world's No. 1 female tennis player to celebrate the U.S. launch of the Berlei sports bra collection. Serena, who serves as the brand ambassador, was front and center at Macy's Herald Square yesterday.   She rocked one of the brand's pink bras that she styled with a super cute white skirt suit and silver pumps.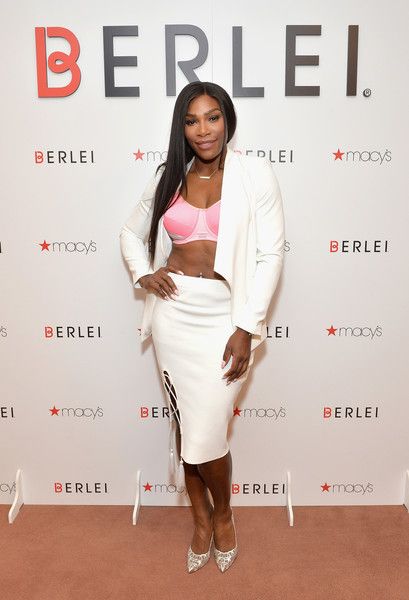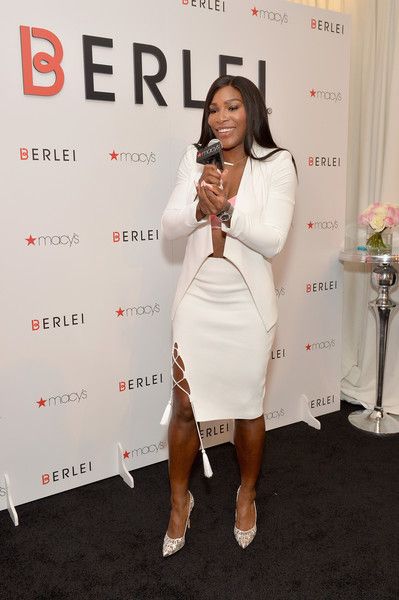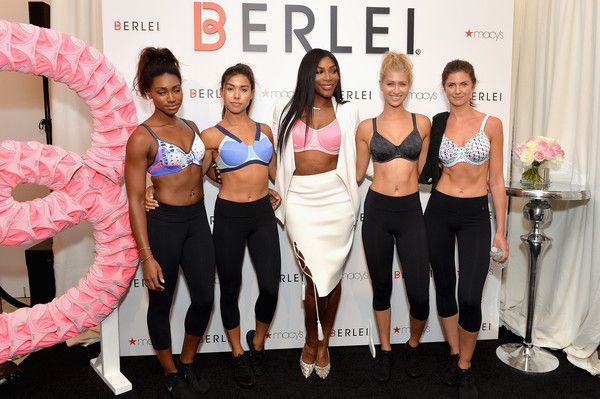 Werk!
During the event, she stopped to chop it up with PeopleStyle where she revealed she keeps all of sports bras she's worn when she wins a match. "I can't get rid of them! Even though I don't need them anymore, I'm not gonna throw them away," Serena said. "I have a whole section for them in my closet because I have my practice ones, too."
Can't say that we blame her!
The 22-time Grand Slam winner will kick off the U.S. Open tournament to battle it out against Russian tennis player Ekaterina Makarova on Monday, August 29th. Good luck Rena!
Photos: Getty