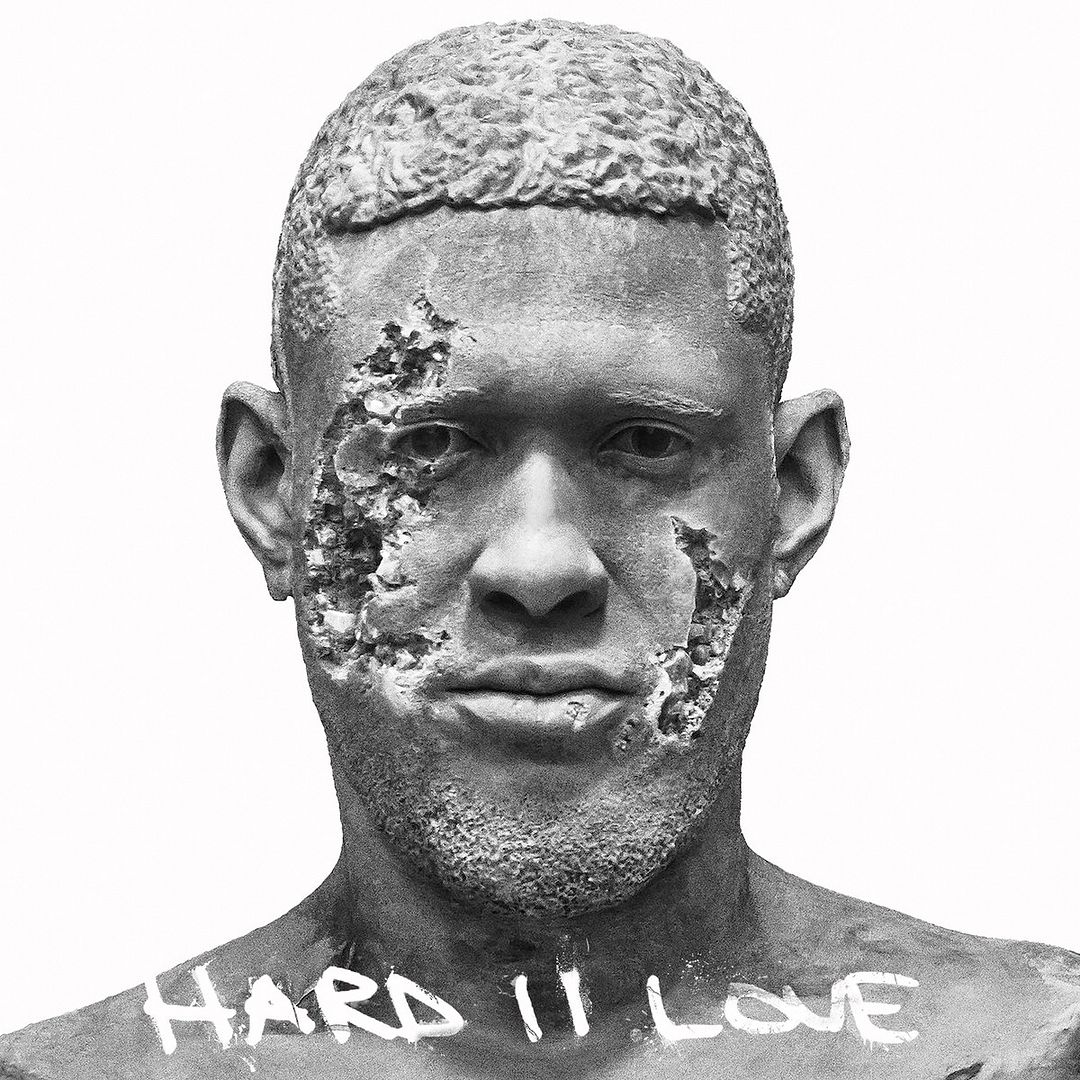 Usher is gearing up to drop his brand new album, newly titled Hard II Love. He made the announcement on "Jimmy Kimmel" last night. Find out when it drops inside…
Now here's an album we're excited about.
Four years after dropping his last album, Looking 4 Myself, R&B crooner Usher is gearing up to release his eighth studio album, newly titled How II Love. It was previously called Flawed.
Over the last few months, we've watched the Hands of Stone star get it in at the studio via his SnapChat. Now, he's ready to let the world hear what he has been working on.  By the way, his wife Grace Miguel is no longer his manager.  Scooter Braun is now doing the heavy lifting.
Hard II Love is expected to drop Friday, September 16th, and it's already available for pre-order on iTunes.  He's already released his singles "Crash," the Young Thug assisted "No Limit and "Champions," a cut from the Hands of Stone soundtrack.
For the cover art, Usher tapped artist Daniel Arsham to create a bust showcasing Usher's face crumbling apart. Daniel also created the cover art for the Atlanta singer's two singles "Crash" and "No Limit."
Last night....
Usher stopped by "Jimmy Kimmel Live" to talk shop. He also chopped it up with the late night talk show host about how he prepared to play Sugar Ray Leonard in Hands of Stone, which led to Usher showing off his jump rope skills.
Check it below:
Hard II Love drops September 16th and Hands of Stone will hit theaters today!
EXTRAS:
1. Revolt CEO Keith Clinkscales Resigns.  Story
Photos: Usher's Twitter & IG