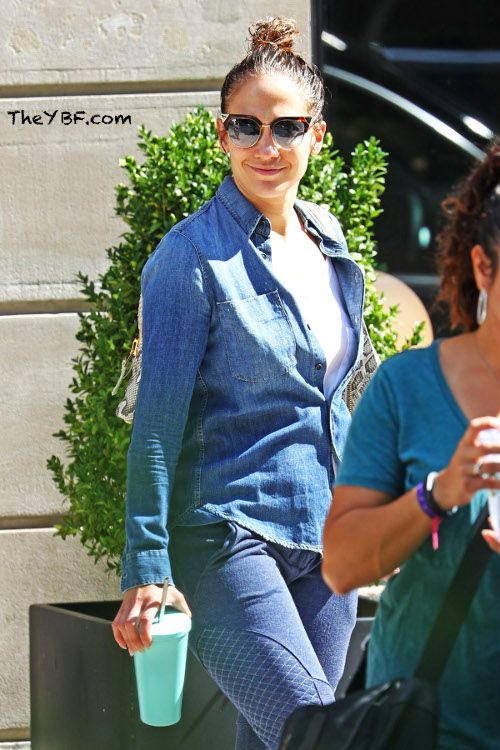 Looks like Jenny from the Block is back on the New York block smiling...right after her breakup was announced.  Deets inside...
Jennifer Lopez is back on the market again. She was spotted out and about yesterday casually dressed down with her hair in a bun.  And it was just a day after her big breakup with longtime boyfriend, 29-year-old Casper Smart, was announced.
People magazine says the breakup (which has happened before) was nothing dramatic.  A source tells them:
"Jennifer and Casper have split.  They have not been together for a few weeks.  It wasn't anything dramatic and they were on good terms – it just came to a natural end.  They will remain friends and they see each other, but they are not together. It was very amiable."
Interestingly, a new reports says something different.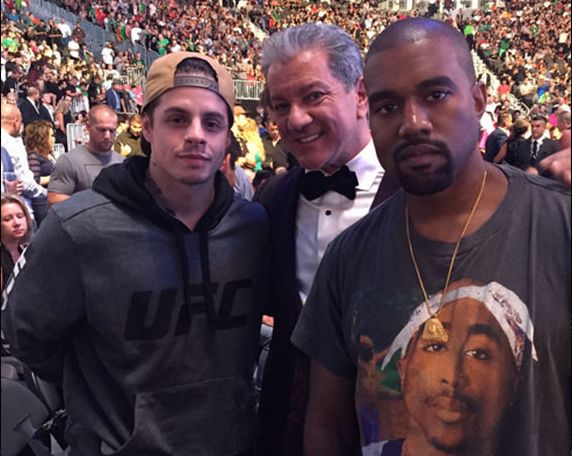 TMZ's "sources" say the "Booty"singer was pissed Casper didn't attend that Apollo benefit in the Hamptons with her last weekend.  He instead jetted off to Vegas to watch the UFC fight as he's a big fan.  When she saw him posing it up in pics with Kanye West (above), she was through.
Apparently Casper was telling folks he was going to NY on Sunday to be with her, but she blindsided him with the 'Nah, not so much' swerve.
Sounds like 47-year-old Jennifer doesn't have time for a man not doing what she asks, for whatever reason.
So, who's going to shoot their shot next....
Photos: Splash/Twitter