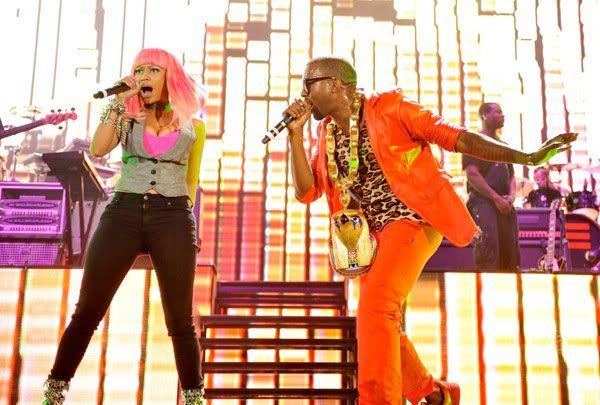 The 2016 MTV Video Music Awards are set to go down this weekend. And there are rumors that Kanye West will have a big surprise in store. Find out what to expect when you go inside…
We're days away before the 2016 MTV Video Music Awards air live from New York's Madison Square Garden on Sunday, August 28th at 9pm EST. And here's what you can expect from the show.
MTV producers better have their censor button on deck because rumor has it Kanye West has a big surprise.
Sources tell say MTV is giving Yeezy a full 4 minutes on stage to do whatever he wants. Lordt!  They have NO clue what he'll end up doing. Makes you wonder if Taylor Swift will be involved in some form or fashion.
Last year, Yeezy gave a bizarre 11-minute acceptance speech after receiving the Michael Jackson Vanguard Award last year where he announced he would be running for president in 2020. If that's any implication of what we can expect, we're sure it'll be something to see and something everyone will be talking about the next day.  Just how 'Ye likes it.
Raptress Nicki Minaj will return into the limelight after being incognito for a few months for a joint performance with Ariana Grande. The twosome will perform "Side to Side," a cut from Ariana's third album Dangerous Woman. Rapper Future will hit the stage and so will Ty Dolla $ign as he's set to perform with Nick Jonas. Rihanna is also set to rock the stage and she will also receive the Michael Jackson Video Vanguard Award.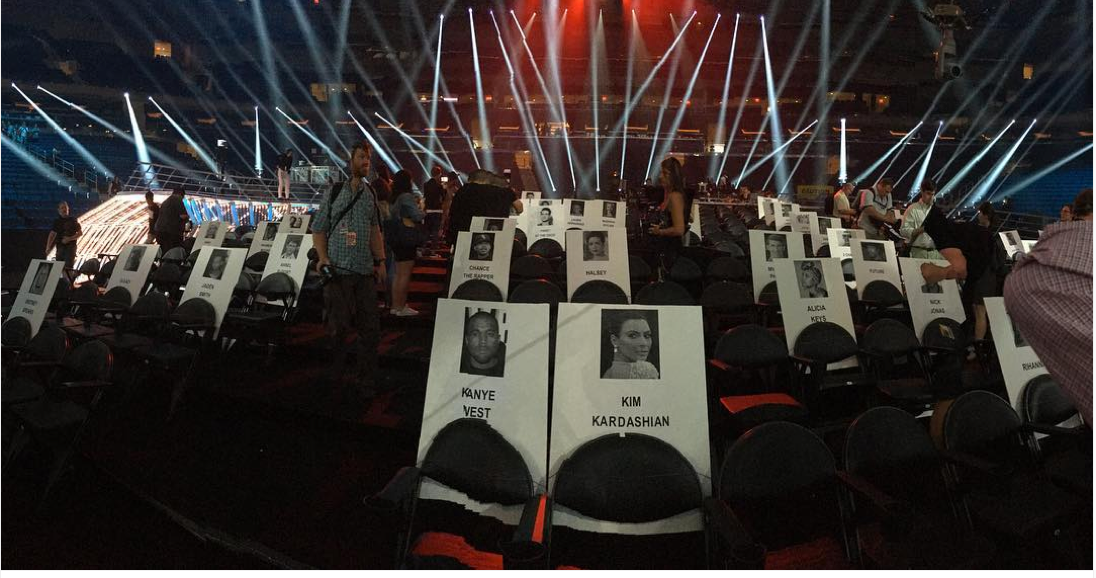 A few YBF celebs have been tapped to present awards at this year's ceremony, including Sean "Diddy" Combs, Alicia Keys, Jaden Smith, Rita Ora, and Shameik Moore.Kanye West's wife Kim Kardashian West will also present an award and since Yeezy is up for two nominations, she may present an award to her husband.
Comedians Keegan-Michael Key and Jordan Peele are set to appear. Comedians Jay Pharoah, Nicole Byer and DJ Khaled, who will serve as main show commentators, will join in too.
As for the YBF nominees, Beyonce leads the pack with 11 nominations and Drake is up for 6 awards. You can check out the full list of nominees HERE.
Looks like it will be a fun night. Stay locked to TheYBF.com for all of the YBF coverage on Sunday, August 28th.