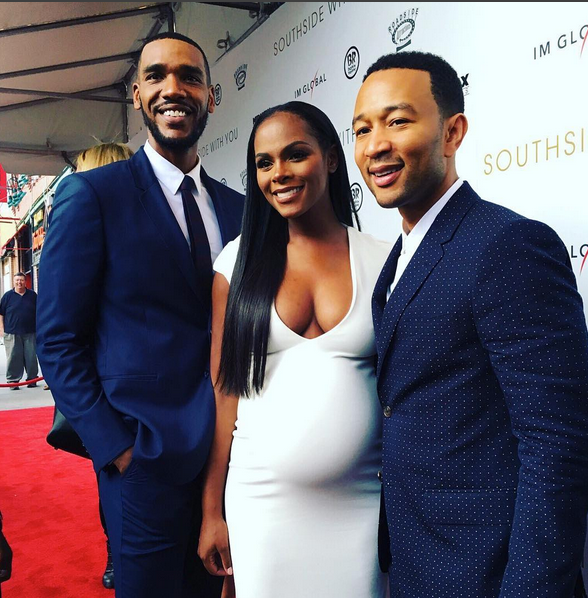 Tika Sumpter and John Legend are joining forces for a series about "Black Wall Street." Get those deets, plus find out new Ironman Riri Williams' official superhero name inside…
With movies like Birth of a Nation, 12 Years a Slave, and SELMA blowing up at the box office, there's another American history series coming down the pipeline for the small screen joining the likes of "Underground."  This series, though, will show black people in a different light.
Back in the early 1900s, strong middle-class African-Americans created their own "American dream" only to have everything they worked so hard for burned down by racist whites.
According to Deadline, "Black Wall Street" is in the early development stages after Get Lifted Co. and WGN America inked a new deal. Get Lifted is run by R&B crooner John Legend, Mike Jackson and Ty Stiklorious and they're gearing up to tell a story we all need to see. Southside With You starlet Tika Sumpter has jumped on board as an executive producer of the project.
Here's what the series will be about:
Set in Tulsa, OK, in the opening decades of the 20th century, Black Wall Street examines the strong middle-class African-American community that built up in the divided city. Owning businesses and employing many whites in the segregated state, the Greenwood area of Tulsa was a haven for black professionals and raised capital for its own entrepreneurs and ventures. In May 1921, several white attackers burned the neighborhood in a two-day rampage that saw 300 die and the community devastated and largely forgotten for decades.
With WGN America's "Underground" series becoming the network's most-watched original series ever (and renewed for season 2!), it's pretty much a no-brainer for the network to tell this incredible story for the masses.
There are still very few details about the series, but if it's picked up for a series, it could debut in 2018. We're all the way here for this one.
In superhero news...
She's got her official name now!
Marvel's superhero character Riri Williams, the new focal point of the new Ironman installment, will be named Ironheart!
"Ironheart" is the black 15-year-old teen prodigy who is a science genius enrolled at MIT that will carry on the Ironman series. She reverse-engineered one of Iron Man's old armors all by herself in her dorm room, and will soon be hitting the big screen for her first big adventure.
As we told you, YBF teen Skai Jackson is the visual inspiration behind the new character, so it will be interesting to see if she actually lands the part. We're keeping our fingers crossed.
Who's excited?
BONUS:
This is fake. My son doesn't have a Facebook account. Can't mess with a classic. pic.twitter.com/gIbwxgJOrg

— Ice Cube (@icecube) August 22, 2016
Nope! There is no Last Friday on the way, according to Ice Cube. Someone set up a fake Facebook account as Cube's son O'Shea Jackson Jr. and announced that he would be starring in a new installment of "Friday." But, it's all fake.
BONUS #2: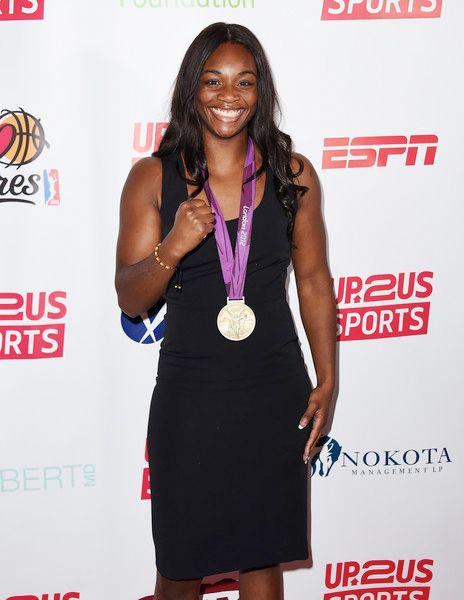 Olympic gold medal boxer Claressa Shields, who nabbed a gold medal during the 2016 Rio Olympics, will have her life story told in an upcoming Hollywood film.
Universal Pictures picked up the life rights to Claressa's story and want to bring it to the big screen in a Rocky-esque movie, following a 2015 documentary titled "T-Rex" that debuted on PBS earlier this month.
In an interview with the Flint Journal from Australia, she threw out a few high-profile celebs she would like to see star in the film: "I'm excited and now all I can think is, 'Who's going to play me in the movie?' I think Ice Cube should play (my ex-trainer) Jason (Crutchfield), and KeKe Palmer should play me."
Nice. Congrats Claressa!
Photos: Tika's IG/Marvel/Getty