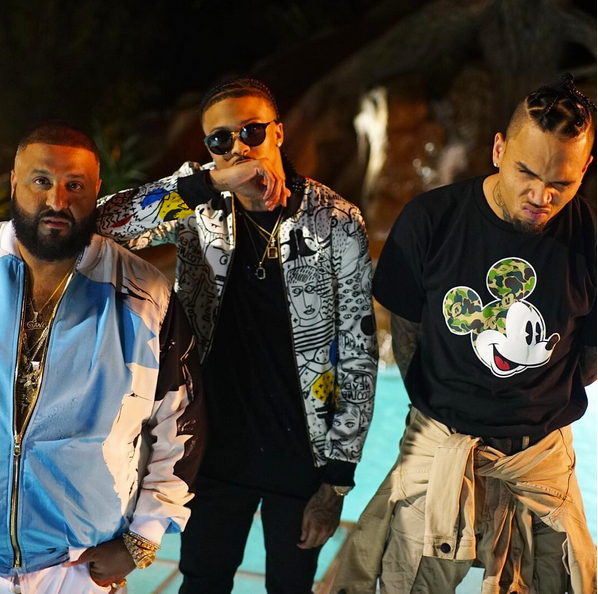 DJ Khaled and his friends have teamed up for another hot video for his track "Do You Mind." Come inside to see who showed up for the visuals, check out Halle Berry in the new Kidnap trailer and Jennifer Hudson in the "Hairspray Live!" promo clip….
He has the major key and he's ready to crank out ANOTHER ONE!
DJ Khaled is riding high from his latest album release, appropriately titled Major Key, and now he's bringing his album to life with video treatments. After shooting the video for "Nas Album Done," Khaled rounded up a slew of his celeb friends for the "Do You Mind" visuals.
The track features rhymes and vocals from Chris Brown, Nicki Minaj, Future, Rick Ross, August Alsina and Jeremih. While Bryson Tiller isn't featured on the track, he was also in the mix. Not only that, model Bernice Burgos (who was once linked to Drake) stars in the clip as Khaled's love interest.
According to Khaled, it's going to be a "major movie." Peep a few behind-the-scenes flicks below: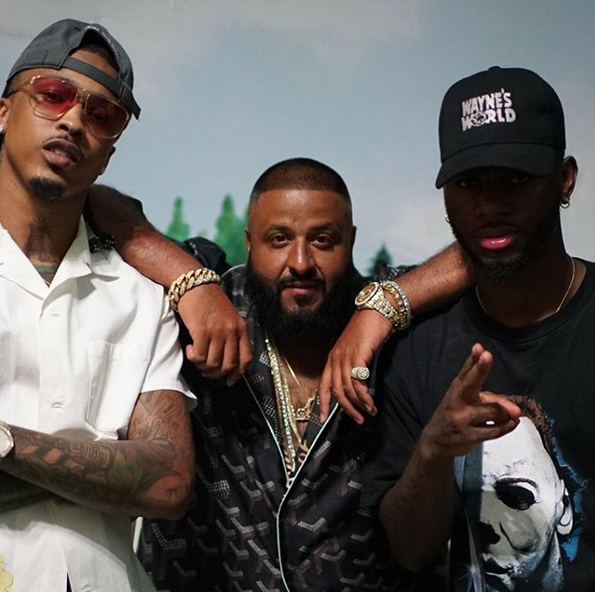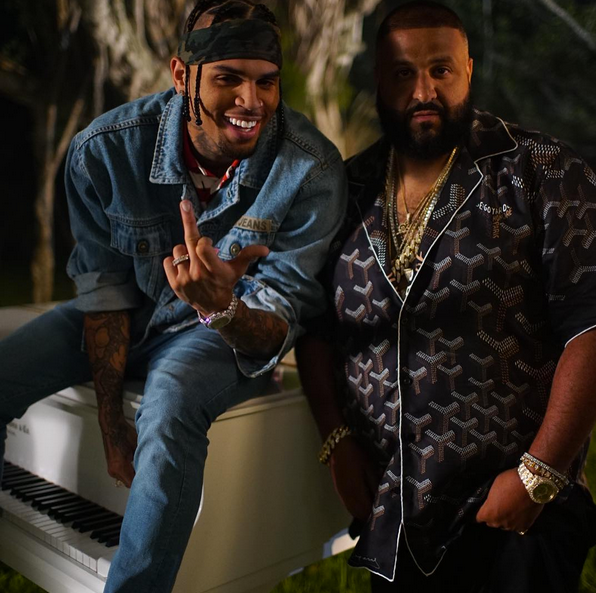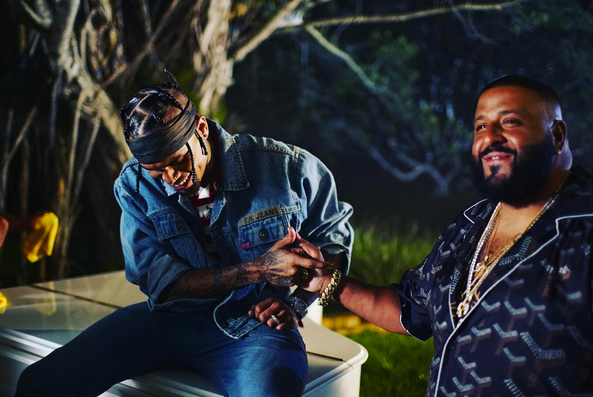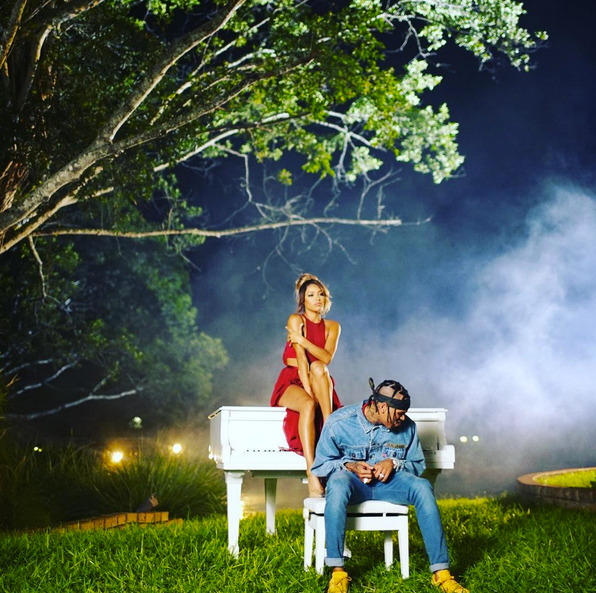 These braids...
Of course, Rozay had the black bottles on deck!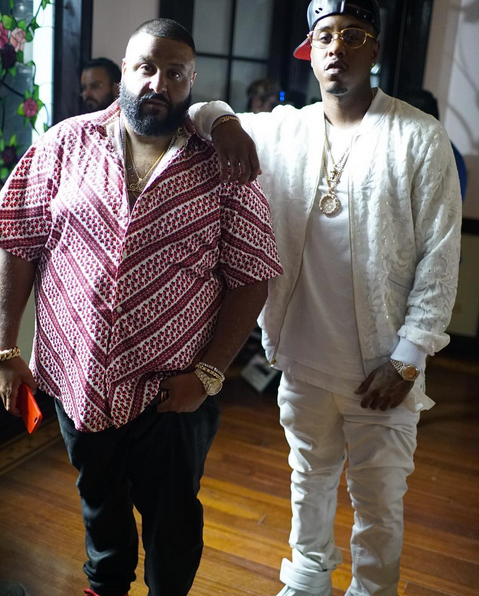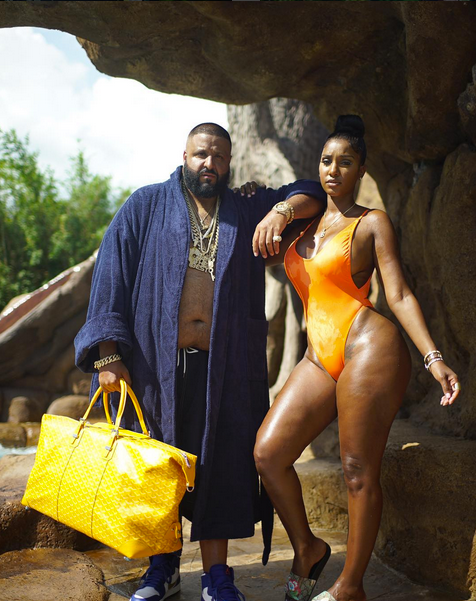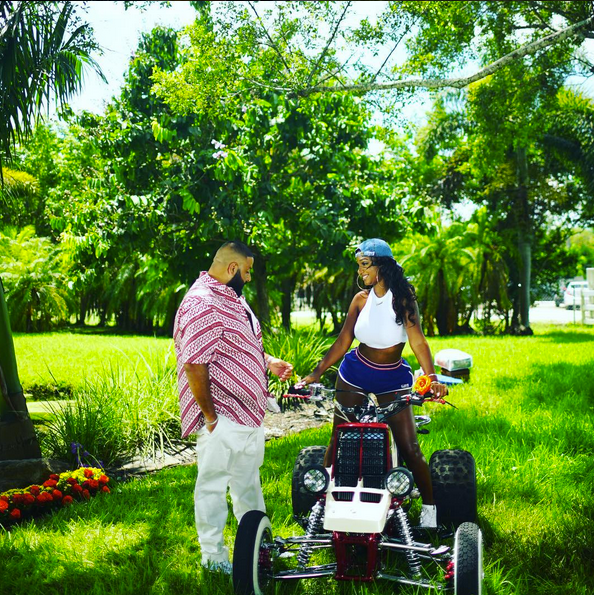 Below are a few clips of Breezy on set:
We can expect the visuals to drop in the near future.
In movie news....
Halle Berry stays starring in a movie where either she's getting kidnapped or she's saving someone else from being kidnapped.
The former "Extant" stars in an upcoming thriller Kidnap where she plays a mother who will stop at nothing to rescue her son after he was snatched off the playground.
The flick is expected to hit theaters December 2nd. Take a peek at the trailer above.
Hopping on the promo trail...
Looks like Jennifer Hudson will be starring in NBC's upcoming live musical "Hairspray Live!"
Deadline reports:
Based on the Tony-winning Broadway musical, Hairspray Live! takes place in 1962 Baltimore, where teenager Tracy Turnblad's dream is to dance on The Corny Collins Show, a local TV program. When, against all odds, Tracy (Maddie Baillio) wins a role on the show, she becomes a celebrity overnight and meets a colorful array of characters.
This is NBC's fourth consecutive year to roll out a live musical in December, following "The Sound of Music," "Peter Pan" and last year's "The Wiz."
Check out J-Hud in action above.
"Hairspray Live!" will premiere December 7th on NBC. Mark your calendars!
Photos: Khaled's IG