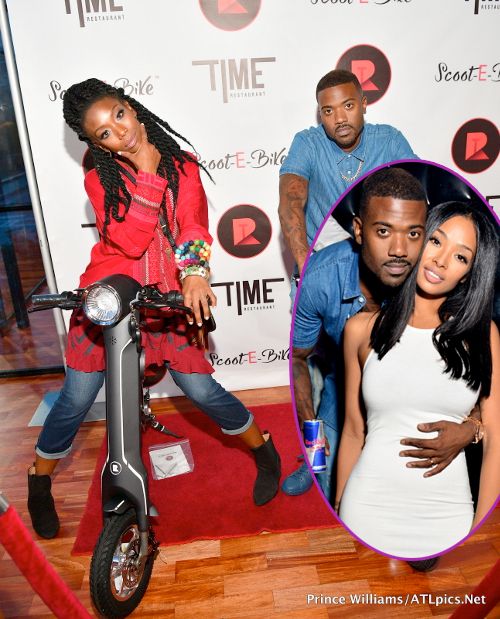 A couple who makes that money together, stays together.  We hope.  Brandy, Ray J and Princess Love unveiled two new projects they're working on together at the Bronner Bros. Hair Show. Flicks inside….
Over the weekend in Atlanta…
"Love and Hip Hop: Hollywood" newlyweds Ray J and Princess and big sister Brandy stepped out to attend the Bronner Bros International Hair Show to unveil two new projects they're working on.
Fresh from their royal wedding last weekend, the Norwoods were all smiles as they made their way down the carpet: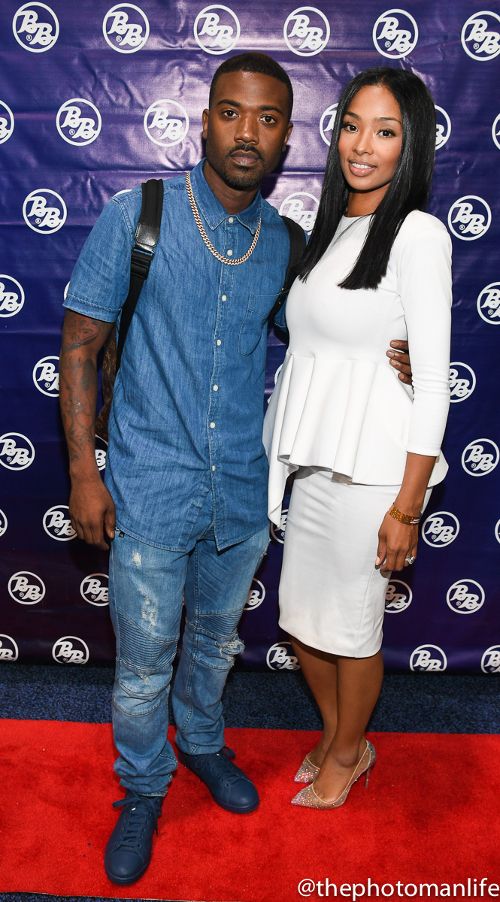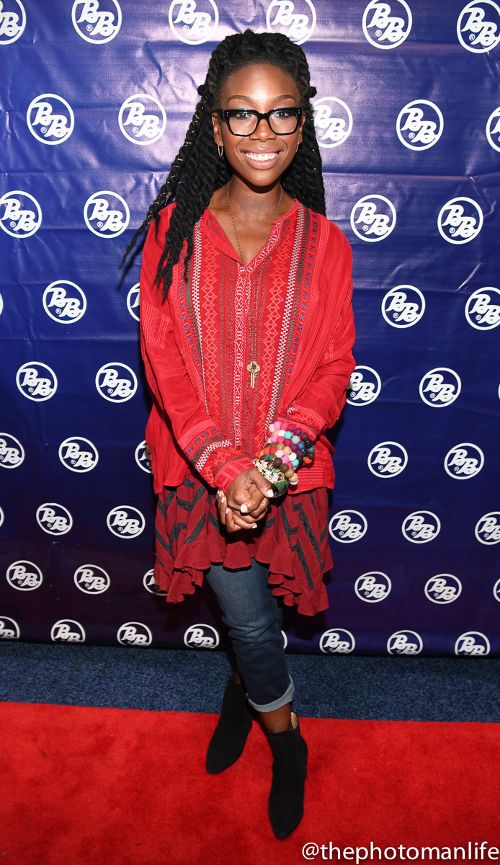 After checking out some of the bizarre hairstyles on the runway, the Norwoods unveiled two new projects that they're currently launching. Ray has launched a new tech company called Raytroniks that develop his Scoot-E-Bike electronic bikes, which sell for $1,599 online. If you follow Ray on social media, then you know he's obsessed with these electronic bikes. So, he started a tech company centered around the new gadget.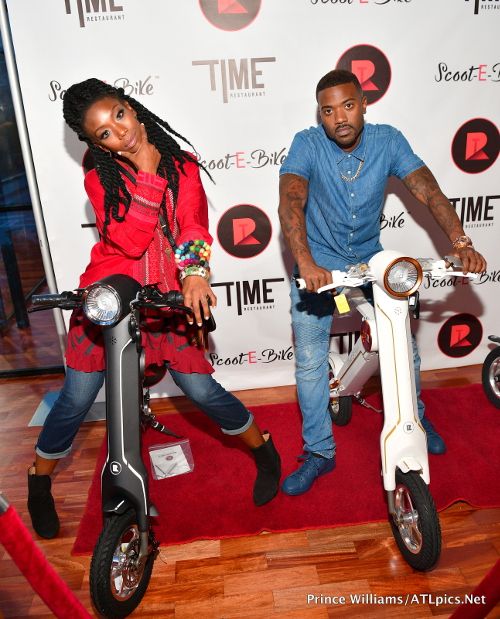 We've seen several celebs endorse the product, including Diddy, The Game, Snoop Dogg, Chris Brown and more.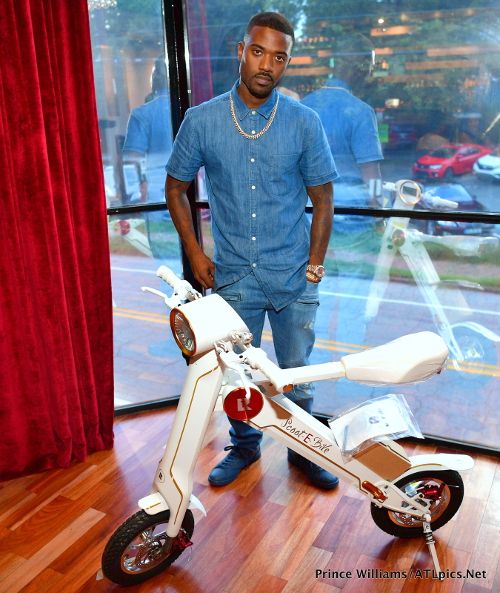 "Companies have been trying to promote this style of electric bikes for about two years now, and nobody was able to impact America," Ray J told Mashable earlier this year.
"I first saw this kind of bike in Miami and then we did our due diligence and started studying [similar] bikes in China. Then we took the bike across the country and started to talk to tastemakers just to see if someone was already ahead of the game. But no one had ever seen [this kind of] electric bike. So after seeing the way the bike made people feel, we immediately began building the company around this product."
Ray gave away one bike each day he attended the hair show.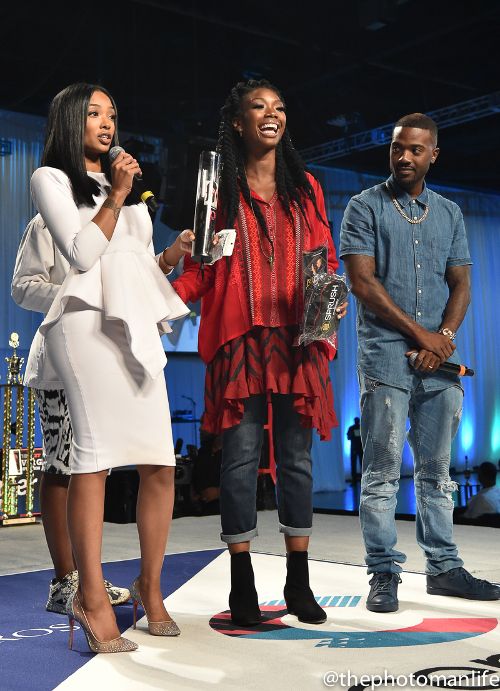 The Norwoods also hit the stage to debut their "HairTronics" umbrella company to the public. Under the umbrella brand, Brandy will showcase her long awaited hairline and Princess will show off her new clothing line. She even hosted a fashion show during the hair show to show off her latest designs.
After hitting the stage, Ray and Princess got all lovey dovey with one another:
Ray J with the dirty thoughts running through his mind look...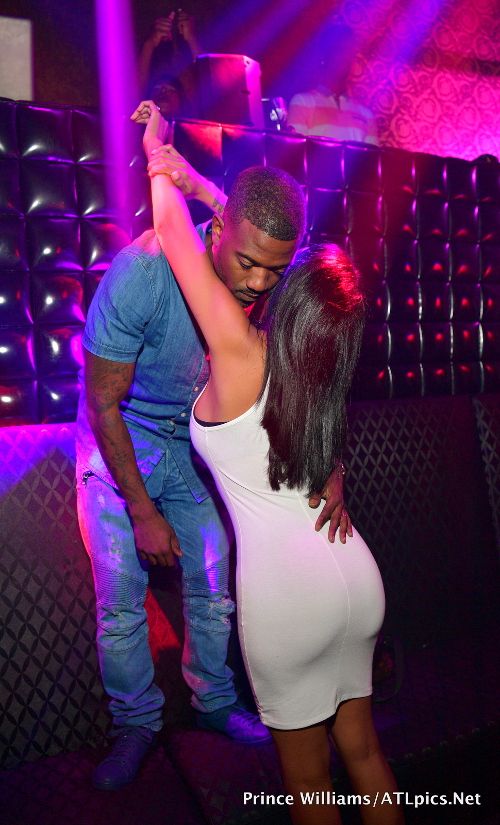 Well aren't they cute.
Now that Ray and Princess have officially tied the knot, it's time for them to collect those coins! 
Photos: ATLpics.net/Paras Griffin