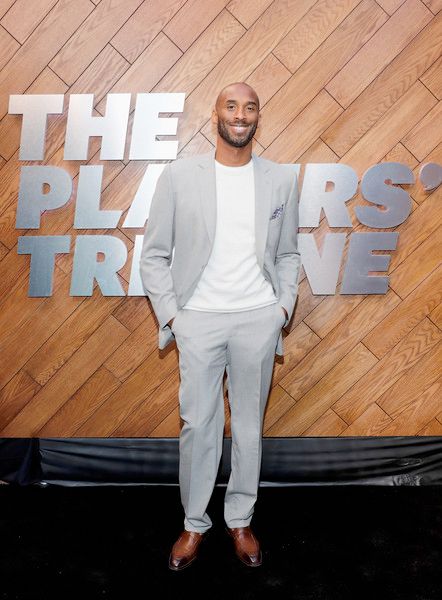 Kobe Bryant may have hung up his jersey from basketball, but he's still hard at work. Get the deets on his brand new $100 million venture-capital fund inside…
Life after basketball is looking good for retired NBA baller Kobe Bryant.  REALLY GOOD.
The former Laker, who turns 38 tomorrow, just unveiled his venture-capital fund, a $100 million vehicle for investing in technology, media and data companies, according to the Wall Street Journal.  Yep, he's looking for companies and people to stuff $100 millie into.
Kobe has joined forces with longtime entrepreneur and investor Jeff Stibel (who began his career in brain research and later founded and developed tech companies) to start their own firm called Bryant Stibel that will be based in L.A. They're coughing up $100 million which they expect to invest over the next few years without seeking any outside investors yet.
A bearded Kobe Bryant ringing the opening bell at the New York Stock Exchange announcing his new $100M investment pic.twitter.com/qAB74wCJQ4

— Darren Rovell (@darrenrovell) August 22, 2016
Since 2013, the two have invested in over 15 companies, but they decided to make their partnership official once Black Mamba left the league. So far, they've invested in companies like sports media website The Players Tribune, videogame designer Scopely, legal-services company LegalZoom, a telemarketing-software firm called RingDNA and a home-juicing company called Juicero.
In an interview with WSJ, Kobe said,"Sometimes you can spot it right away, other times not so much. It's the inner belief that a person has that he will endure no matter what the obstacle may be. It's that persistence, the entrepreneur doing what he or she truly believes in and truly loves to do."
Logo for @KobeBryant's new $100M investment fund, @BryantStibel, on NY Stock Exchange. Kobe ringing opening bell pic.twitter.com/TuUZoABzEF

— Darren Rovell (@darrenrovell) August 22, 2016
They're not looking to invest in companies that will use Kobe as an endorser; they're looking to add value to the companies they're investing in. Jeff told the publication,
"We don't want to be in the business of investing in companies so someone can use Kobe as an endorser. That's not interesting. The point is to add real value."
Kobe said his main focus right now is to help others become successful:
"Age tends to give you perspective. The most important thing I enjoy now is helping others be successful. I enjoy doing that much much more, that's something that lasts forever, and hope they do that for the next generation."
Nice!
Like most athletes after retirement, Kobe is entering a new realm of competition.  He said he's not looking to compete with other NBA stars, but he's looking to lend a helping hand:
"I think it's interesting that the immediate reaction from people would be competitiveness between myself and others. I'm more interested in how I can help Shaq, Melo [Anthony] or [NBA player Andre] Iguodala."
That's what's up. Congrats Kobe!
Photo: Getty