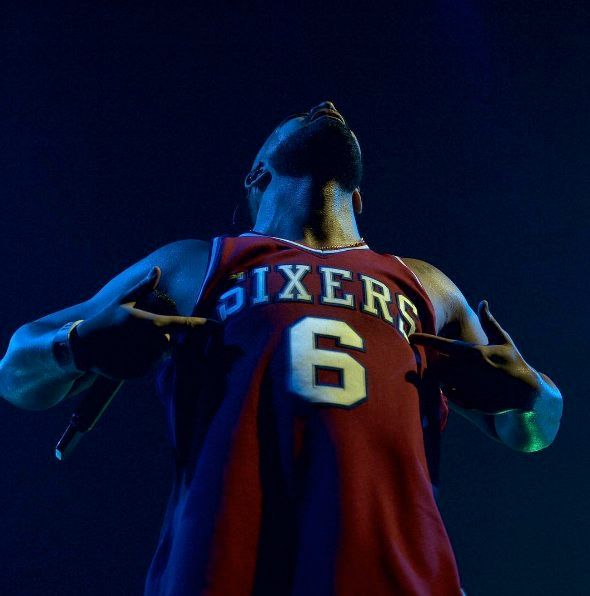 It's not over until Drake says it's over! Go inside to see how Drizzy popped off on his nemesis Meek Mill in Meek's hometown of Philly during his concert over the weekend and more…
Drake wasn't lying when he said he was looking for revenge all summer sixteen.
Last night, the Young Money rapper rolled his "Summer Sixteen Tour" (with Future) into Philly, Meek Mill's hometown. Drizzy had plenty to say and held NOTHING back.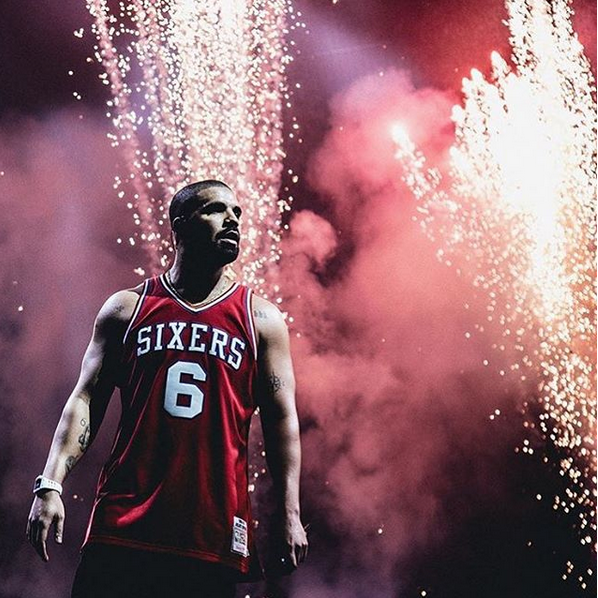 After poppin' off on Meek in D.C. (we'll get to that later), Drake unleashed another verbal lashing aimed at Meek. He changed the lyrics to his original Meek-diss track "Back to Back," where at the end, he offered up some fight worthy words aimed at Meek.
He said,
"And just remember, when you watch that video over and over tonight, it's not about your city. I love your city. You did that shit to your motherf*ckin' self, boy!"
On another track "Still Here," Drizzy changed up the lyrics rapping, "Man, you not really from Philly and they can tell, nigga!"   Shots fired!
Check it:
After Drake's performance, Meek took to Instagram to respond, claiming Drake snuck out the back door of the venue with heavy police presence. He posted (then deleted the caption):
"When u run out the back door wit 12 and use the "old man" 2 save you! I'm done "you had Philadelphia swat with you" Ima go head hang it up with these suckas! Had y'all tucked in back there for hrs lol #stillrunning."
And there seems to be some truth to what Meek said about Drake being escorted out by police as a video surfaced of police officers lined up outside of the venue waiting for Drake to come out.
There were a few guys outside of the gate who were pissed at Drake for going in on Meek in Philly. J. Prince, who is a longtime friend of Drake's, is seen chopping it up with the guys after the show:
By the way, the Canadian rapper brought out his boss Lil Wayne during his show in Philly as well: 
The night before in D.C.:
This nigga Drake popping hella shit and he in Philly tomorrow . pic.twitter.com/es2HPdcXKx

— DJ Akademiks (@IamAkademiks) August 21, 2016
The "Controlla" rapper changed up his "Back to Back" lyrics, calling Meek a "p*ssy!" Sounds like fighting words. Peep the clip above.
Backstage....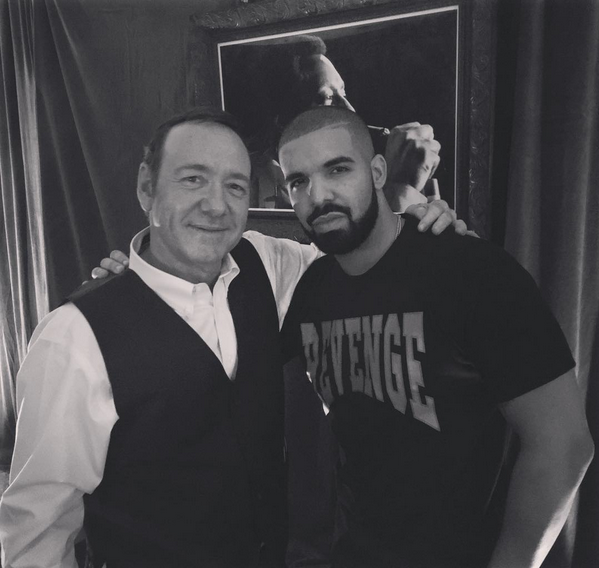 He even linked up with actor Kevin Spacey, who's gearing up to return to our obsession "House of Cards" for season 5 next year, captioning "SUMMER SIXTEEN TOUR IN DC WITH THE PREZ."
BONUS:
We told you Meek and his girlfriend Nicki Minaj are still going strong despite what the rumor mill says. After news broke that they are leasing a home together for $30,000 a month, Meek posted up the shot above of himself and Nicki on a bike with their home in the background and with the caption, "we good... WE GOOOD!"
Meek also let his fans know that he's dropping his album DC4 in September. We're sure a Drake diss or two will be sprinkled in for good measure.
Photos: Drake's IG