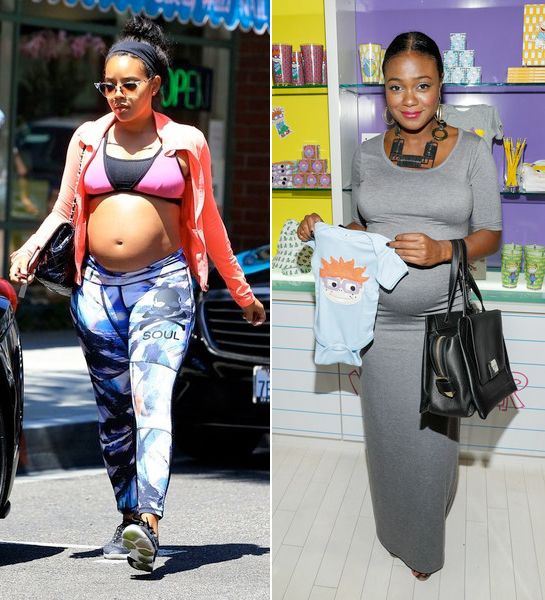 The bumps are out! Go inside to check out flicks of Angela Simmons running a few errands after a workout and Tatyana Ali bumping along at a Nickelodeon event in Santa Monica….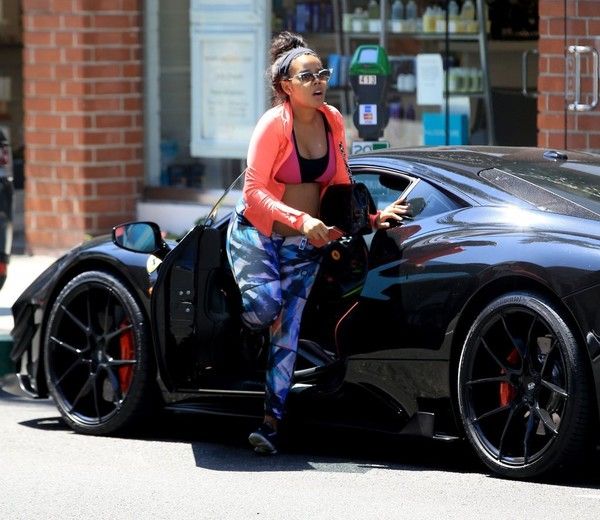 With a brand new baby on the way, there's hardly ever any downtime.
"Growing Up Hip Hop" star Angela Simmons was spotted hopping out of her ride to run a few errands in Beverly Hills with a friend yesterday.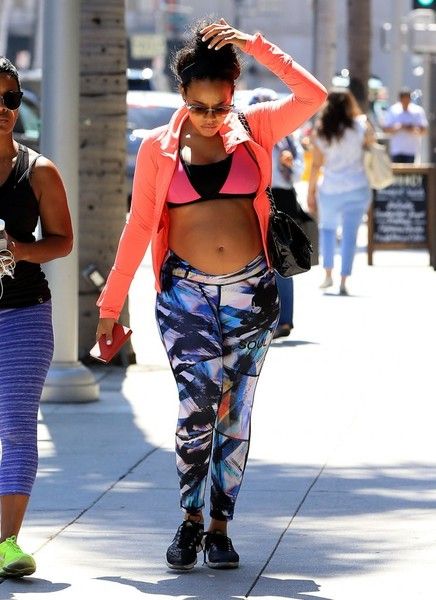 The soon-to-be first-time mom was decked out in her workout gear while strolling the L.A. streets after hitting the gym. As you all know, the 28-year-old fashion designer is all about that fitness life even while carrying her baby boy.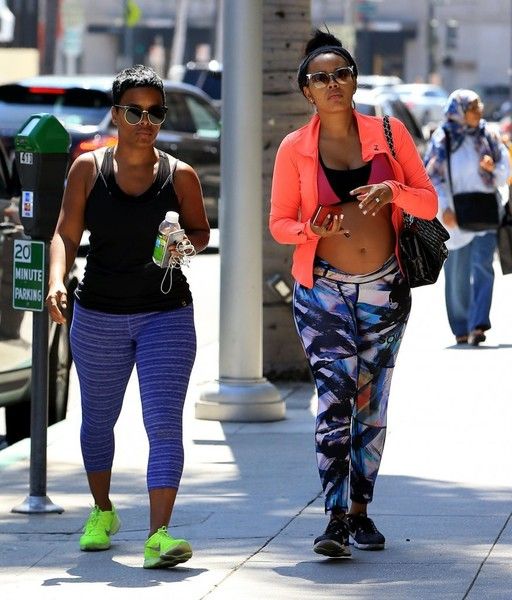 The Foofi designer announced she will be welcoming a son after posting up a picture of his ultrasound in an Instagram post a few months ago.
Not only is she about to become a mother, she's alsoengaged to be married. She made the announcement back in April, sharing a photo of her massive engagement ring with the caption,"YES!! I couldn't be more excited. This is only something I could of only dreamed of. I'm over the moon and feeling so blessed to be able to share my life with the one I truly love. Everything happened in the most perfect way."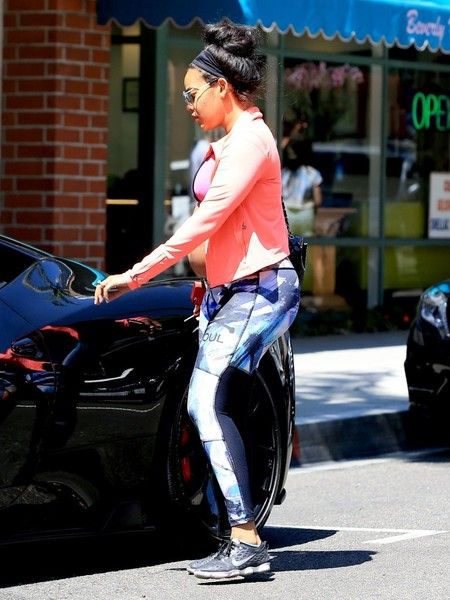 We don't know much about her husband-to-be other than his name is allegedly Sutton Sean Tennyson and that he runs a business while living in L.A. Since "GUHH" is set to return for season 2 in 2017, maybe we'll learn more about him on the show.
Another soon-to-be first-time mom on the run...
Newlywed Tatyana Ali, who got married to Dr. Vaughn Rasberry in July, is serving up some cute summer maternity FAB in a fitted gray dress. The "Fresh Prince" alum bumped along to Nickelodeon's "Remember When" event held at Ron Robinson in Santa Monica yesterday. "Remember When" is an immersive retro experience that celebrates Nickelodeon's iconic shows and memorable characters from the '90s.
She held up a baby onesie with Rugrat character Chuckie's face on the front that was gifted to her to celebrate the spirit of '90s Nickelodeon.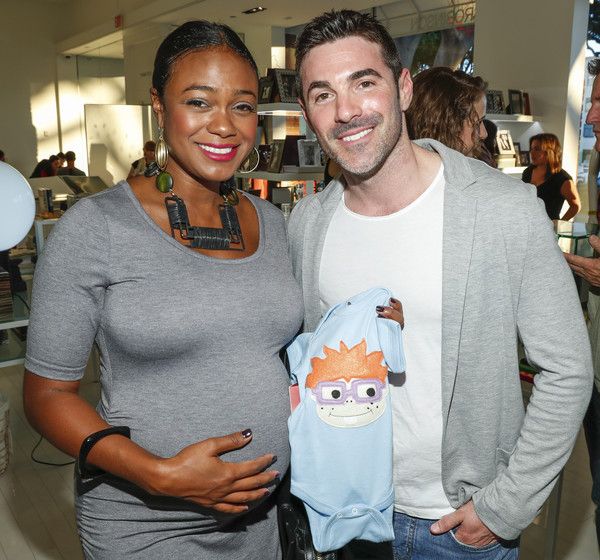 Making her rounds, she ran into "All That" alum Josh Server as she carressed her growing belly.
Congrats again to the couple!
Photos: FameFlynet/Getty