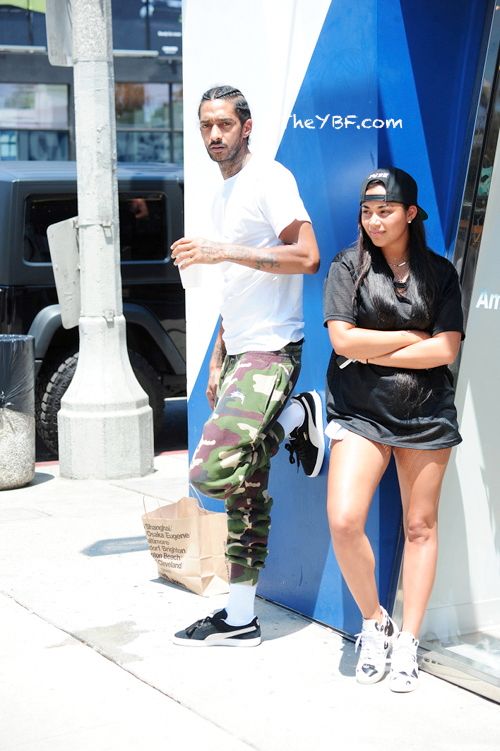 Word on the curb is that Lauren London (who's rumored to be pregnant) and her boyfriend Nipsey Hussle have called it quits! Find out if the rumors are true or not inside….
It's hard being a celebrity in a relationship, especially with everyone clocking your every move. One small misunderstanding can turn into a whirlwind of rumors and gossip. And that's what seems to have happened with actress Lauren London and her rapper boyfriend Nipsey Hussle.
This week, folks started speculating if Lauren, who's rumored to be pregnant, and Nipsey have called it quits. Apparently, fans thought there could be trouble between the two since Nipsey's birthday just rolled around and Lauren didn't publicly wish him a Happy Birthday.
Now, Nispey is responding to the breakup rumors. And it seems all is well with the two.
He took to his Instagram yesterday and posted: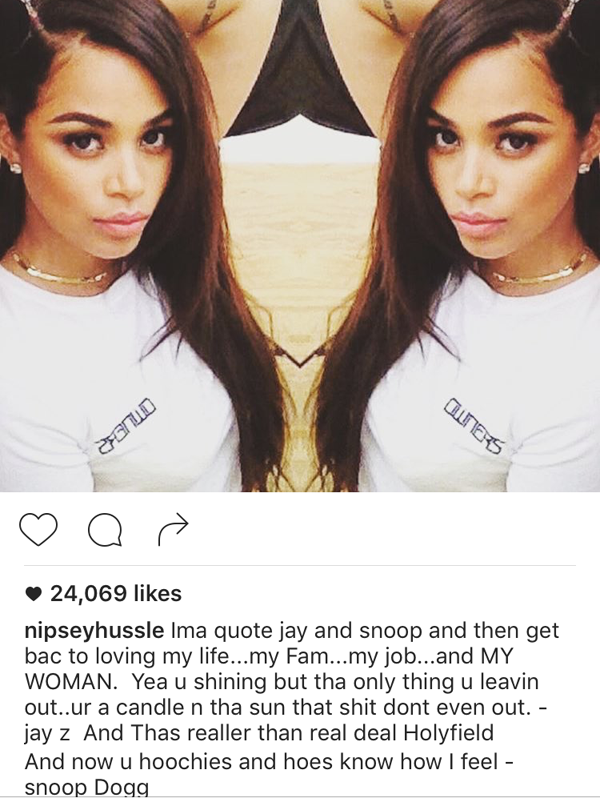 The west coast rapper also seemingly addressed the controversy on his Twitter page as well, tweeting: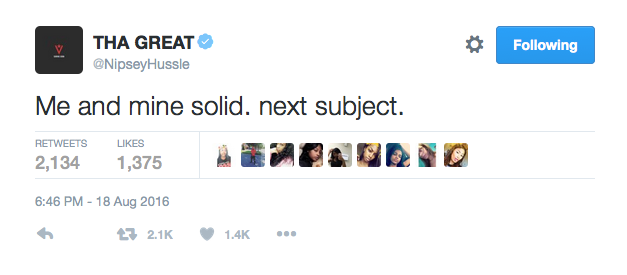 Well there you have. They're still together.
As for Lauren being pregnant, you'll recall, T.I. spilled the beans that she could possibly be expecting her 2nd child (she shares a son with Lil Wayne) during a radio interview a few months ago. No word from Lauren or Nispey about the pregnancy, but if she is pregnant, congrats to the couple!
Photo: Splash