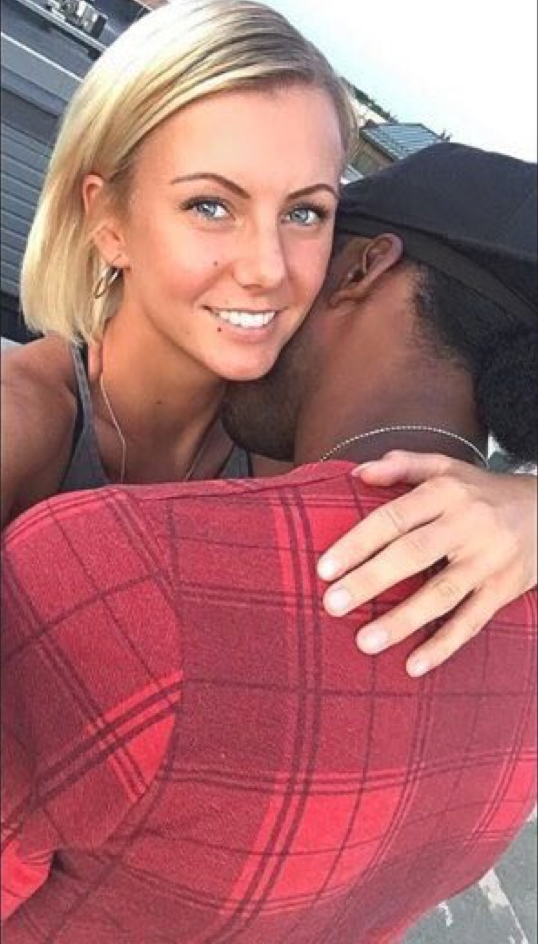 RGIII just pulled an interesting move on his marital rollercoaster.  Dude already has a new chick....and has already tatted her name (because he knows it's real?).  But his soon to be ex-wife is PISSED.  Deets inside...
Nobody had time to cry for Robert Griffin III and his failed marriage, because he's already moved on.  ALL the way on.
As news of his divorce surfaced Tuesday, news of his new girlfriend is also surfacing.  Pics and all.
Grete Sadeiko, a Florida State student  from Estonia who is a track & field/Heptathalon athlete, has been posting all over her social media about Mr. Griffin.  And well before he filed those divorce papers.
She's now made her Twitter account private, but she sent Tweets like"Wishing BAE good luck in training camp," good luck wishes on his recent pre-season game, and they even snapped a pic together.  RG has been clicking that like button on all her posts as well.
Then there's this:  He got her name tattoed on his forearm, and it was plain and clear during training camp.  Chile....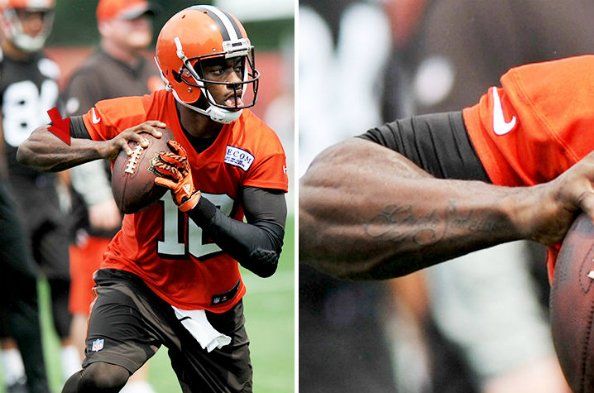 Needless to say, Becky, his estranged wife and mother of his new baby, aint here for it.
Sources told TMZ Robert met Grete on Instagram (of course!) this past January, just 7 months after his wife gave birth to their daughter.  And he moved out just a few months later.  Wow.
Oh, but there's more.
When news dropped on Tuesday that RG had filed for divorce, Becky found out just like everyone else.  She was blindsided.
One solid source tells us Rebecca was still working on trying to save the marriage as recently as this week ... and was blindsided on Tuesday by news that RG3 is "in the process of filing for divorce."

Now, with RG3 getting Grete's name tattooed on his arm, we're told Rebecca has given up on a possible reconciliation.
Just...wow.
Robert Griffin III Dating #FSUTwitter Athlete Grete Sadeiko #BrownsCamp#Browns#NFLhttps://t.co/ayemg7iULjpic.twitter.com/sSflfgarix

— SportSmasher (@SportSmasher) August 17, 2016
Photos: Twitter