A$AP Rocky and Kendall Jenner fuel the dating rumors with another spotting out in Hollywood. Meanwhile, Columbus Short and his rumored fiancée Aida Abramyan appear to be expecting a baby! More inside…
Rapper A$AP Rocky looks to be enjoying his free time with model Kendall Jenner. Late last night, the twosome was spotted leaving a café together after dining with friends Hailey Baldwin and others.
Upon leaving the venue, the 27-year-old rapper and the 20-year-old model hopped in the reality star's white Ferrari to ride off together into the night.
Sources have been speaking with media outlets saying the two are officially dating, although neither of them have said anything about their possible relationship. Said sources say the two bonded over their mutual love for fashion.
You'll recall, Kendall was last linked to NBA baller Jordan Clarkson. We last spotted Kendall and Jordan grabbing dinner together last month.
And do y'all remember when A$AP was spotted sneaking out the back of a club with Kendall's sister Kylie Jenner after she and Tyga had called it quits before?
Things that make you say hmmm….
In other eye-brow raising news...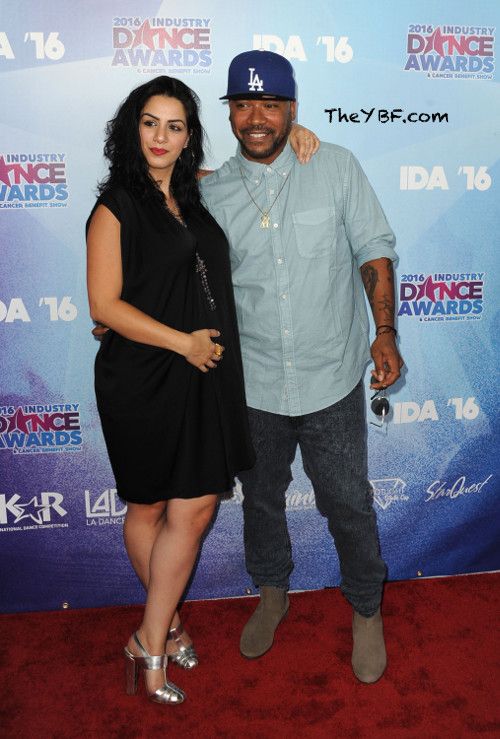 Well, what do we have here? Looks like Columbus Short may be a dad again!
Months after it was rumored that former "Scandal" star got engaged to his new main squeeze Aida Abramyan, the two popped up on the carpet together at the 2016 Industry Dance Awards and Cancer Benefit Show in Hollywood yesterday.
And apparently, there's a baby bump!
Yep, Aida, who is a celebrity publicist, caressed her growing belly as she trekked down the carpet in a loose fitting black dress while holding on to her man's arm.
We noticed she wore a loose black jumpsuit at an event they attended a few months ago as well. And now looking back at some of the pics Columbus posted on his Twitter back in May, we see a small bump in her mid-section.
While on the carpet, neither addressed the baby bump, but we all see it's there.
Peep a clip of the twosome getting cozy on the carpet below:
We wonder what Karrine "Supahead" Steffans, who claimed she was his wife not too long ago, will have to say.
Get ready for an IG rant in 5...4...3..2...
Photos: Splash/INF