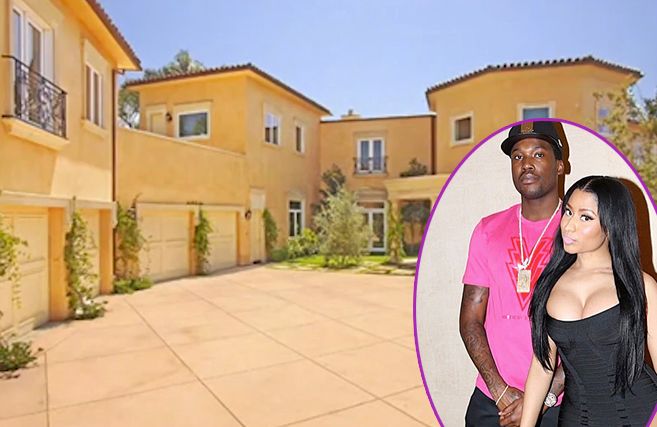 If you thought Nicki Minaj and Meek Mill had called it quits, guess again. The twosome just moved into a mansion together in Beverly Hills. Get the deets on their love shack inside…
Nicki Minaj and Meek Mill silently clap back at break up rumors by leasing a massive Beverly Hills mansion and moving in together.  However, reports state that Nicki's name is the only name on the lease. Hmph.
*Drake voice* Is that your own house or your girl's house?
While we haven't seen the couple out and about together since Meek was released from house arrest, the two are still very much together. According to TMZ, Nicki and Meek are leasing an 11,500 sq. ft mansion that will cost them a cool $30,000 a month!
Their new love abode features 9-bedrooms, 8-bathrooms and a 5-car garage, plenty of space for the both of them.
The couple had planned on moving in together for quite some time before Meek's house arrest put a hold on their living arrangements. The rumor mill brought up whispers about a possible break up due to the fact that Meek was still just doing him.  But, it's clear those rumors are false since they're taking their relationship to the next level. They previously lived together in Nicki's L.A. home before Meek was arrested for violating his probation.
Now that they've gotten situated in their new home, Meek has posted a few flicks from the inside and outside of their new pad: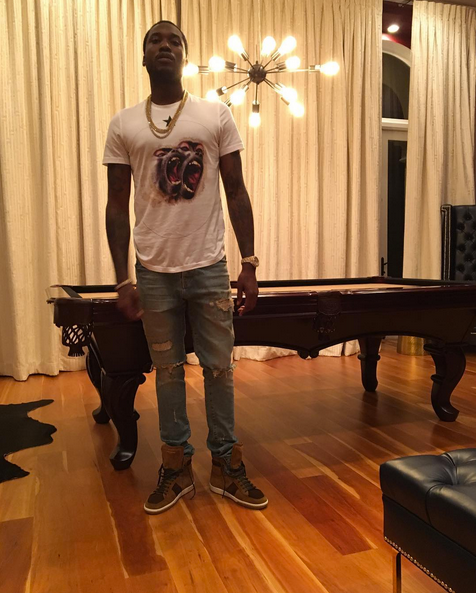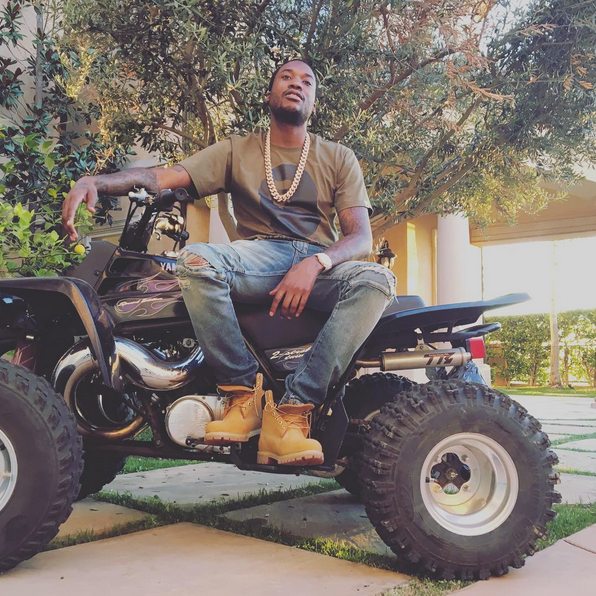 Oddly, Nicki hasn't posted pictures of herself on her social media accounts in over 6 weeks. Hmm...
Take a virtual tour of their new mansion below: 
Photos: TMZ/Meek's IG/Nicki's IG