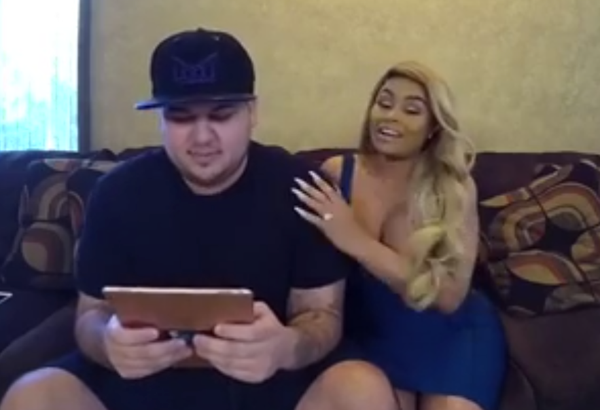 Blac Chyna and Rob Kardashian sat down for a Q&A with their fans on Facebook. Find out how they met, when they're getting married and more inside….
Before Blac Chyna and Rob Kardashian let the world in on their lives via their new reality show "Rob & Chyna," the engaged couple sat down for a Q&A with their fans on Facebook Live yesterday.
While keeping a tight lip on anything about their new baby, the couple did dish a few details on how they met, their first date, who they'll put on baby sitting duties and when they're expected to trek down the aisle.
Below are the top six things we learned from their discussion:
1. Who would they prefer to babysit Baby Kardashian: Kylie Jenner or Kendall Jenner?
Chyna said she would let them both babysit. After some thought, Rob chimed in and said he would prefer Kylie over Kendall and then Chyna responded, "Yeah, she can babysit the baby and King and the same time."
Well, since Kylie could possibly become Chyna's son King's "step-mom" so to speak (since she's dating Chyna's baby daddy Tyga), it makes sense. Kinda.
2. Will the baby have a "K" name? Especially since Chyna's son King's name starts with a "K."
Chyna responded, "You guys have to stay tuned for that too. I'm not trying to give them no more details about the baby."
Rob said,"Probably not."
Ha.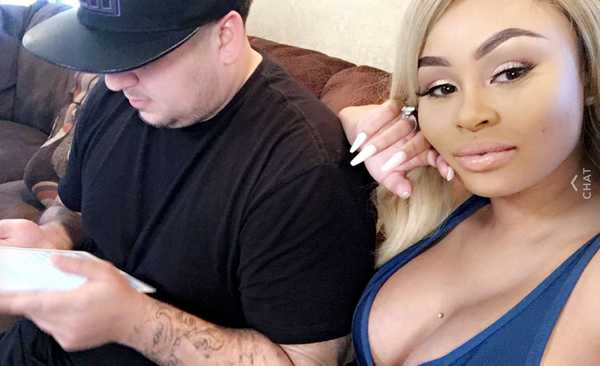 3. Where did they go on their first date?
Chyna revealed their first date was at Rob's sister Khloe Kardashian's house.  So we wonder why Khloe was so shocked and surprised at their coupling. Then she said she invited Rob over, cooked for him and that's how she reeled him in.
4. Where did they meet?
They first met at Kendall's sweet 16 birthday celebration at Six Flags amusement park.
5. What are some of Chyna's pregnancy cravings?
Rob revealed he purchases plenty of Philly cheese steak sandwiches and P.F. Changs for his wife-to-be. But, he's not running out at all hours of the night to get it. Thanks to Postmates, he has everything delivered to their doorstep. And he also revealed he has spent over $13,000 on food delivery service! Sheesh!
6. When are they getting married?
Rob said if he had it his way they would have gone to the courthouse and gotten married by now. But Chyna wants a traditional wedding and doesn't want to get married while she's pregnant. So, they'll likely trek down the aisle sometime next year.
Peep their full Q&A below:
And there's this...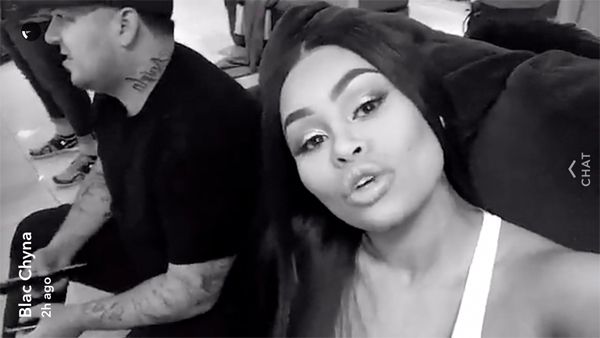 It looks like Rob has some new ink on his neck. If you look closely, it appears he has Chyna's real name "Angela" tatted on his neck. OH? Do we think it's real or one of Chyna's tattooed name stunts?
"Rob & Chyna" premieres September 11th at 9pm EST on E! Will you be tuning in?
Photos: FB/Chnya's Snap