Oh?!  So much for that beef between Drake& Eminem that Ebro of Hot 97 cooked up.  Drizzy hailed Em the King of Detroit last night as he brought the rapper out during his own Summer Sixteen tour stop last night.  And the fall out is petty-rific.  Get it all inside...
Looks like that supposed beef between Drizzy & Em is frozen, because the two took over the D last night....together.  They even snapped a few pics together backstage.  As expected, Twitter is roasting the Hot 97 personality Ebro Darden for telling alleged lies and fallacies.
Both Drake and Eminem shared the pic with Em saying, "Views from The Joe. #WelcometoDetroit."
Drake took the opportunity to pay his respects saying, "SHARED THE STAGE WITH THE GOAT FOR DETROIT. DONE THE HYPE."
Interesting, as just last week Drake fired shots at Hot 97's Programming Director and host Ebro Darden after Ebro went on air saying he had a "private talk" with Drake.  He said he told Drake Em would come for him if he kept beefing with his homie Joe Budden.  Ebro then claimed Drake said he would have something for Em if he did.  That's how a nonexistent Drizzy-Slim Shady beef was born.
Fast Forward to last night, and Drake proved once again he's got friends everywhere.  And he's running ish right now: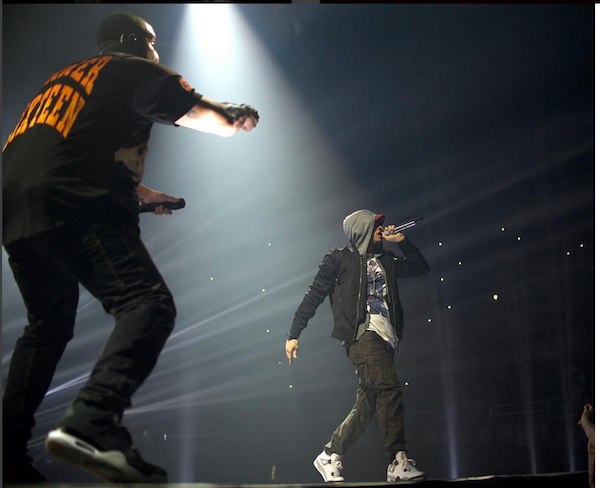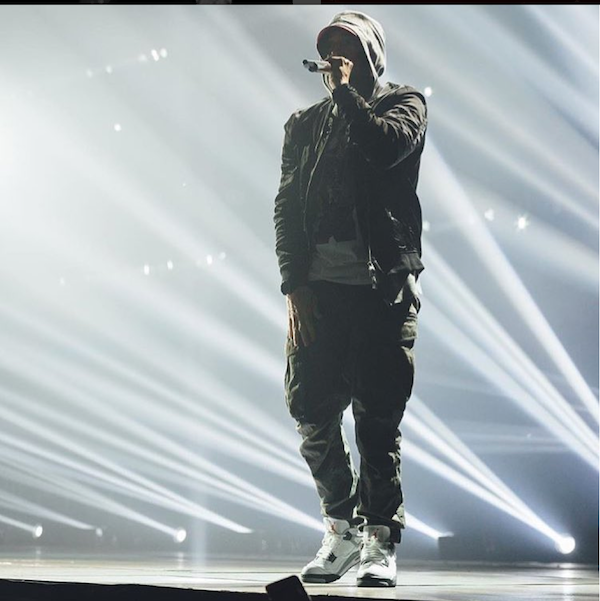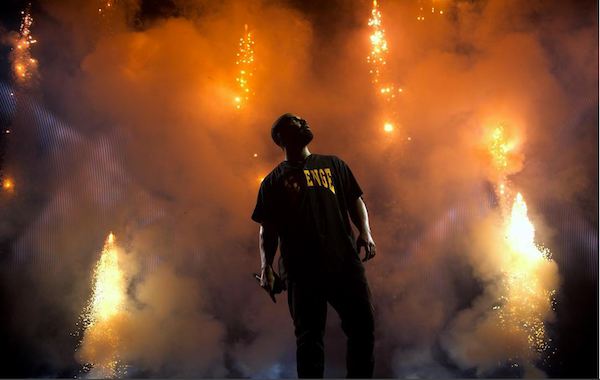 When Em made his surprise appearance at Joe Louis arena during the twosome's track "Forever," the crowd lost it:
Of course, twitter hosted a roasting of Ebro, accusing him of stirring ish up for thirst-driven purposes.
He now says his comments to Drake about Em were just fun and games: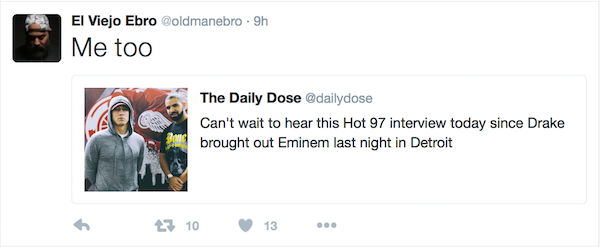 Oh.
Photos: @jeremydeputat