NFL QB Robert Griffin III is headed to divorce court.  Deets on his just announced separation inside...
RGIII has a new team, and apparently is going for a new life.  After three years of marriage with his wife Becky, the couple has separated.  According to reports, a divorce for the college sweethearts is in the near future too. 
The 26-year-old baller may have surprised the rest of the world with the news, but he surely has been on the verge of separation for a long while.  Any trace of Becky has been erased from all of his social media accounts, and only pics of the couple's 1-year-old daughter Reese give any hint to a previous relationship.
Cleveland.com reports:
Griffin has been separated from his wife of three years, the former Rebecca Liddicoat, for the past several months, and he's in the process of filing for divorce, a league source told cCeveland.com.

The couple got married on July 6, 2013, and had a daughter, Reese Ann Griffin, in May of 2015. Griffin has informed his teammates and coaches of the divorce, and they've been supportive, the source said.
Robert is now in Cleveland and just wrapped up training camp as the Browns' newest starting QB.  And it looks like he's found his rhythm on that team after tumultuous times with the Redskins.
RG even has an on-field bestie in receiver Terrelle Pryor.  He told the paper about RGIII saying:
"He's chill. He's real relaxed. He Facetimes his daughter a lot,'' said Pryor. "He's a family guy. He's a teammate first, he's awesome.''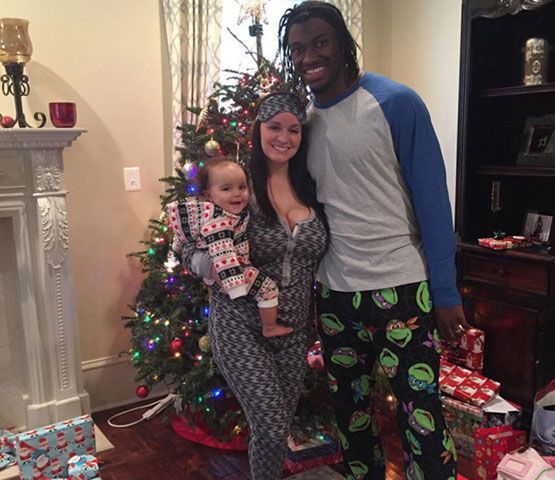 Welp...
Photos: Twitter, Instagram