Michael Jackson's daughter Paris Jackson took up for Kanye West on social media after a fan blasted him. More inside, plus an update on Chris Brown's custody drama over daughter Royalty….
Kanye West passed Pop icon Michael Jackson in number of Top 40 hits. But MJ's daughter Paris Jackson isn't mad about it.
The 18-year-old responded to a fan in her comments on Instagram after they expressed how "f***ing mad" that Yeezy passed the King of Pop in Top 40 hits. Paris isn't mad at about it at all. In fact, she says her dad was the one who introduced her to Yeezy's music. She said he was a fan.
She wrote:
"The first time I ever heard Kanye's Heartbreak album was from my dad, he played it for me all the time. He liked him," Paris shared in the comments section, which was screenshot by a fan. "He never saw music as a competition or a game, never have a motive to talk sh*t about other artists. It was always about the love and respect and appreciation of music.. So if someone breaks a new record, be happy for them. They worked hard for it and they earned it. Don't be angry or jealous or biased. Music is music and if it's good it deserves recognition."
School them then Paris.
Yeezy's feature on ScHoolboy Q's "That Part" reached No. 40 on the Billboard Hot 100, which tipped Ye over MJ's 39 Top hits. The Pablo rapper still trails behind Drake, who has 53 Top hits, and Chris Brown, who has 42 Top hits.
Speaking of Breezy….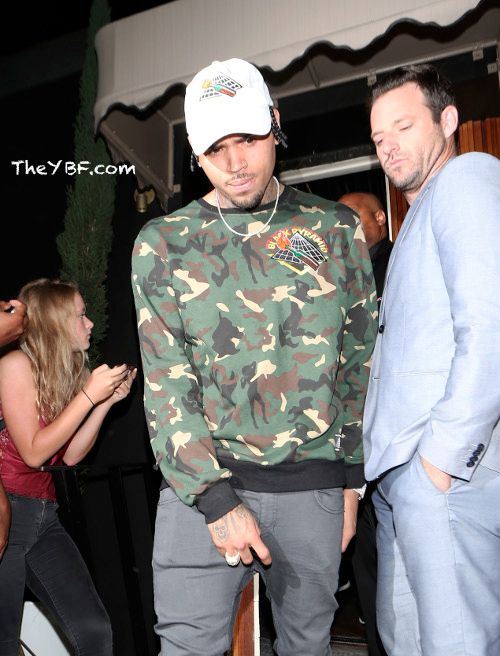 Chris Brown got a victory in family courtrecently.
Sources tell TMZ the judge denied every single request Breezy's baby mama Nia Guzman requested. Not only that, she's ordered to "pay Chris back for the attorney fees" he dished out.
When Nia went to court, she requested FULL custody, wanted Chris to have monitored visitation when visiting Royalty, she wanted to keep Breezy's mom from seeing her daughter and she wanted Chris to submit to drug tests. They were ALL denied.
Chris and Nia will remain having joint custody where the "Loyal" singer gets to see Royalty 12 days a month.
The site reports:
When Nia filed her legal docs asking for a change in custody the judge ordered Chris to pay her $20k so she could afford a lawyer. But she lost so hard, the judge said Nia wasn't entitled to the money and gave Chris a credit.

There was supposed to be a separate hearing on child support. Nia is currently getting $2,500 a month from Chris but she wanted nearly $16k. Nia has now dismissed her support petition.
Welp, there's that.
Photos: Paris' IG/Splash