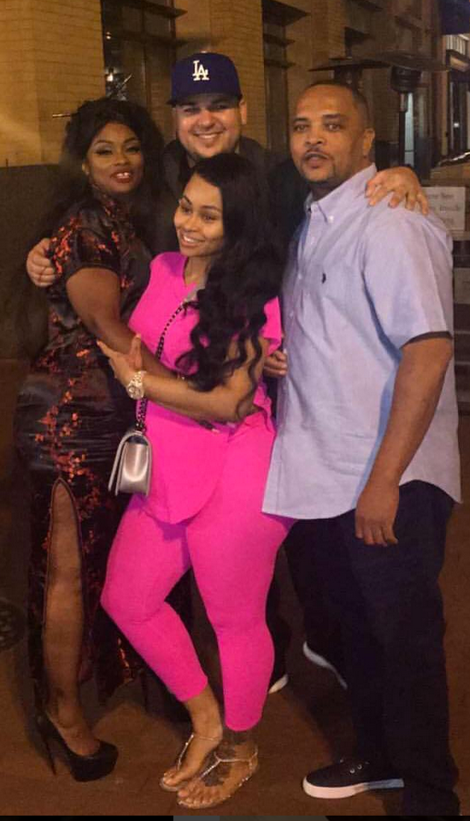 Blac Chyna and Rob Kardashian finally got the trailer treatment.  Check out the first sneak peek at the couple's reality show inside, plus the latest evil-filled trailer for Morris Chestnut& Regina Hall's "When the Bough Breaks."
September is almost here, which means so is Blac Chyna and fiance Rob Kardashian's new reality show.
The couple, who have been reportedly going through some tumultuous times lately, are seen in the "Rob & Chyna" trailer going from lovey-dovey to arguments to back to kissing and hugging and being excited about their baby on the way.
Staged?  Maybe.  Maybe not.  But time will tell, depending on if their acting skills are on point.
Check out the newly released trailer for their E! show below:
We're sure the drama between the couple and Khloe and the sisters will be front and center.
In other sneak peeks:
The thriller we've been itching to see, When The Bough Breaks, is on the way.
In the newly released trailer, Morris Chestnut & Regina Hall's characters John & Laura Taylor have brought in a surrogate to help them have a baby.  And all the ish goes left.
The surrogate Anna, played by Jazz Sinclair, is nuts (Morris has that effect on women).  And Regina's character may have to put on some Vaseline and take off her earrings as homegirl tries to take her man....in more ways than one.
Check out the new lustful trailer below:
The movie hits theaters September 16th.
Photos: Getty/Instagram