It's time to get down with "The Get Down!" Jaden Smith, Nas, Shaemik Moore and the cast were front and center at the Netflix original series' NYC premiere in the Bronx. Go inside to peep the pics…
18-year-old Jaden Smith, who celebrated his birthday last month, hit the carpet before screening the 70s Hip Hop inspired series.
Jaden brought his girlfriend Sarah Synder along as his date, proving their still together after rumors of her cheating surfaced recently. She didn't look too happy to be there, but showed her support anyway.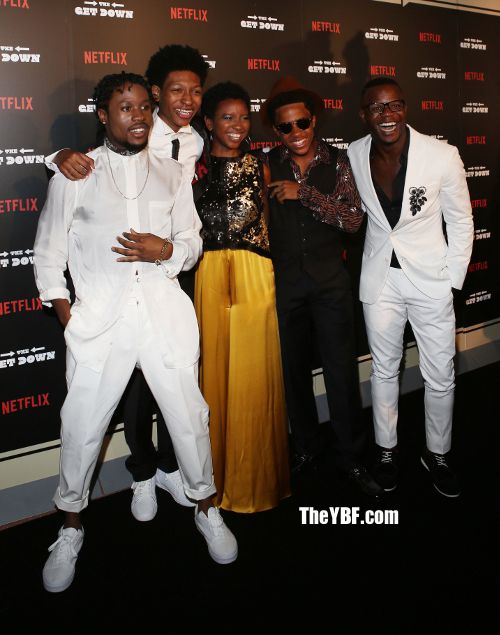 "The Get Down" is a saga about how New York at the brink of bankruptcy gave birth to a new art form. Set in New York in 1977, this music-driven drama series chronicles the rise of hip-hop and the last days of disco -– told through the lives, music, art and dance of the South Bronx kids who would change the world forever.
The cast, including Shameik Moore, Skylan Brooks, Stefanee Martin, Tremaine Brown Jr., and Tory Devon Smith, looked super excited to premiere their new project as they made their way down the carpet.
Executive producer Nas, who wrote original songs for the series, and associate producer Grandmaster Flash stepped out to see their music turn into life.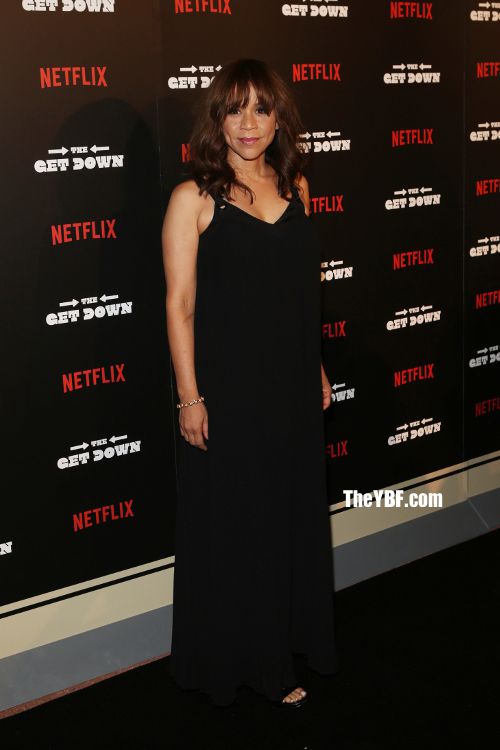 Former "The View" co-host Rosie Perez, who once danced it up on Soul Train back in the day, was on the scene to peep the new series.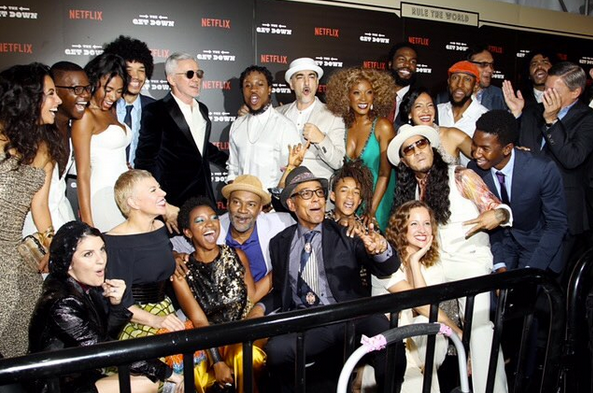 Fun times were had all around on the carpet. Peep a few clips of the madness below: 
If you haven't started binge watching yet, peep this new promo clip from the series below:
Grab your snacks! "The Get Down" is now available on Netflix. 
Photo: WENN/Splash/@netflix