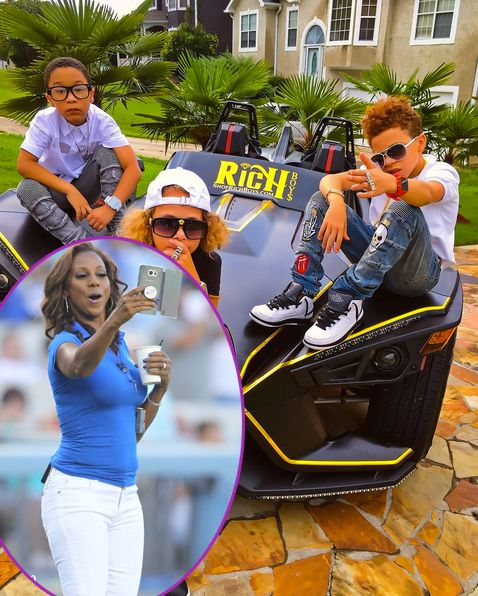 Holly Robinson Peete's son RJ Peete brought tears to her eyes before she sang the National Anthem at the L.A. Dodger's Autism night. Plus, T.I. & Tiny's son King and Major Harris get "back-to-school" fresh in a new promo shoot for a kid's clothing line. Get it all inside….
It was autism night at Dodger Stadium in L.A. last night as the Dodgers went head-to-head against the Philadelphia Phillies.
Actress Holly Robinson Peete came out to celebrate the event as she was tapped to kick off the game with a performance of the National Anthem.
The whole Peete family was there, including Holly's husband Rodney Peete, son RJ Peete, daughter Ryan Peete, son Roman Peete and her mom Dolores Robinson, to enjoy a fun night out.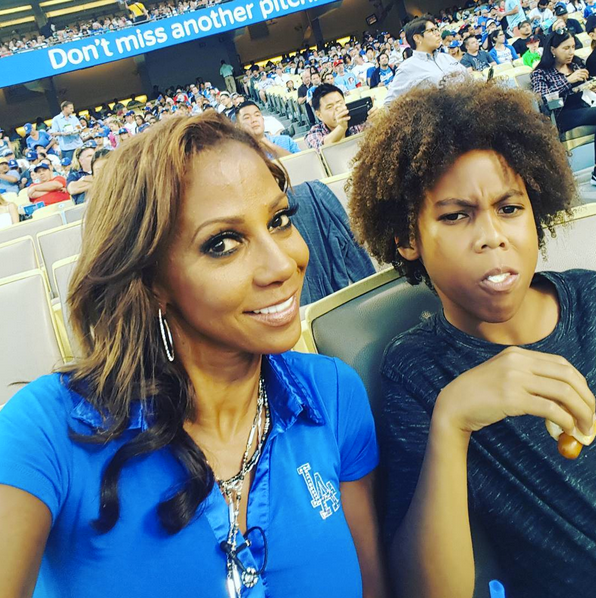 Roman had his game face on.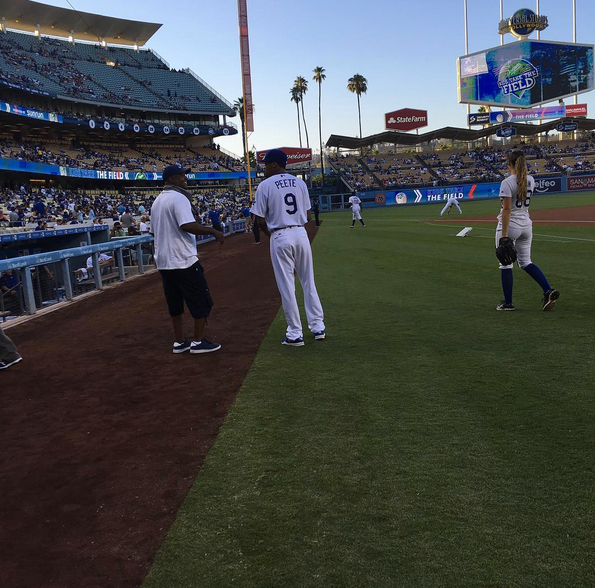 RJ, who has autism, brought tears to his mother's eyes before she took center field as she was overjoyed at the many accomplishments he has attained thus far. She revealed doctors told her and her husband that their son would never have a regular job or be able to live on his own. But RJ is proving them all wrong. He's is now a clubhouse attendant for the Dodgers.  Plus, at last night's game, he caught the first ball from another young man with autism. Sweet!
#aboutlastnight@Dodgers won, I got thru national anthem-but the star was son & clubhouse boss RJ! #autismnightpic.twitter.com/eOtH7qfjvg

— Holly Robinson Peete (@hollyrpeete) August 10, 2016
In a series of IG videos, Holly talks about how much RJ has grown and how proud she is to be his mom: 
Aww! RJ was their good luck charm. The Dodgers defeated the Phillies, 9-3.
By the way, the Peete's reality show "For Peete's Sake," has been renewed for season 2 on OWN.
In other YBF kid news...
Lit!
T.I.'s sons King and Major Harris are getting their model on in a new promo for a kids' clothing line, Rich Boys. The Harris boys are back-to-school fresh in the new flicks, posing it up on top of a mini luxury vehicle.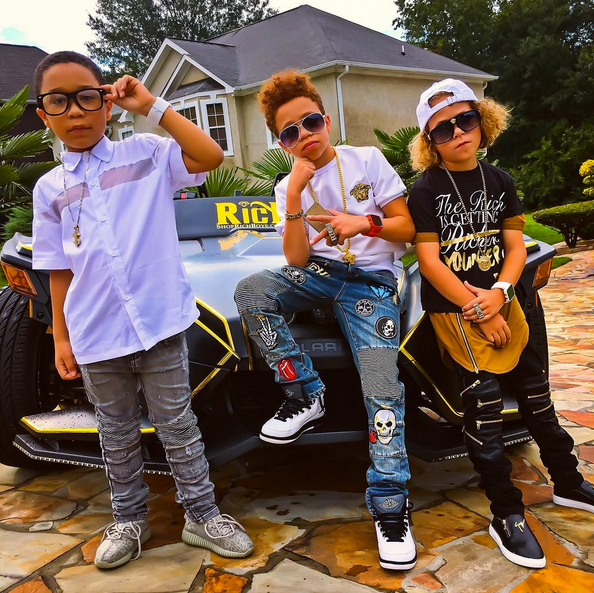 Love their big boy swag!
That's right guys, collect those coins and make your mom and dad proud!
You can check out new episodes of the "Family Hustle" on Mondays at 9/8c on VH1.
Photos: WENN/Holly's IG/Roman's IG/@rich_boys