Get your awws ready! Peter Gunz is a new dad again (for the 10th time) welcoming baby girl Bronx with wife Amina Buddafly. Melanie Fiona is catching Zzz's with her baby boy and Peter Thomas announces he's about to be a first time granddad. Flicks inside…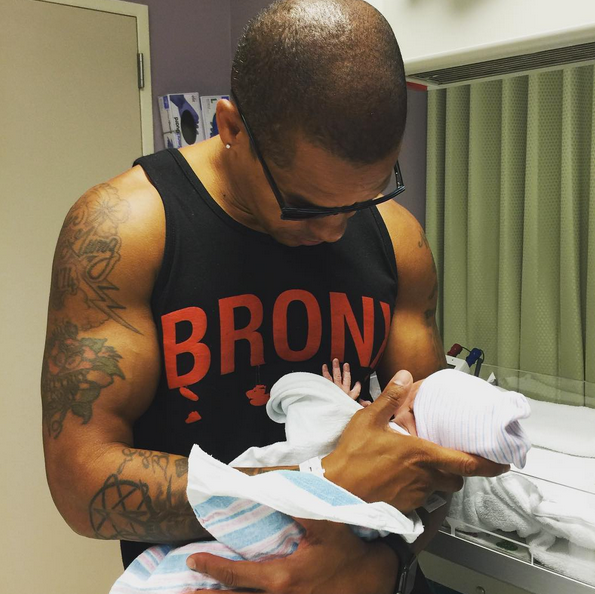 After celebrating her daughter's upcoming arrival last month, "Love & Hip Hop: New York" star Amina Buddafly gives birth to a new bundle of joy whom she shares with husband Peter Gunz.
The married couple named their baby girl Bronx Pankey, who will join big sister Cori (seen kissing her below) and 8 half siblings. Baby Bronx makes baby #10 for Peter. Sheesh!
You'll recall, the Internet was abuzz after learning Amina was pregnant with Peter's 10th baby especially since his baby mother Tara Wallace was also pregnant at the time. Tara gave birth to her 3rd child,Gunner Pankey, with Peter in February.
Just a few days ago, Amina was on some petty behavior. We assume she wants the world (and Peter's other baby mamas) that he's still her man and they're still sleeping together. Something a sidewife would do.
She posted a picture of Peter sleeping in bed with his morning wood on full display (NSFW). Of course, she deleted it, but it got picked up before she did:
OH? So, this is what Amina and Tara are always fighting over. 
Then, Amina posted an apology on Twitter to his kids, tweeting:
Girl...stop.
Meanwhile....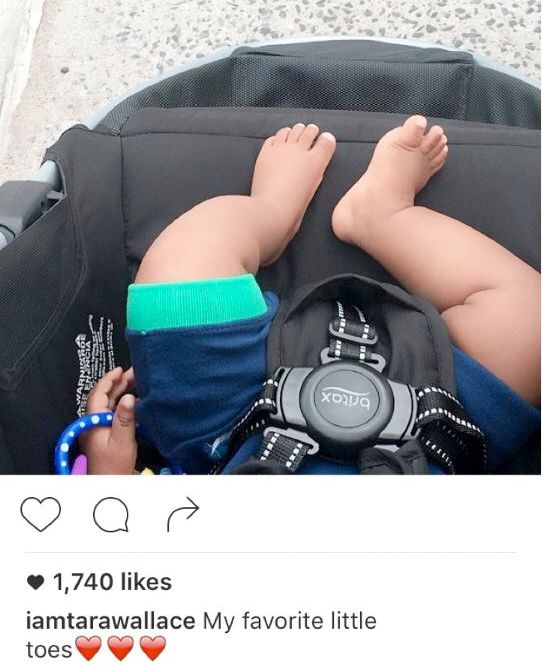 Tara is busy posting up new pics of her baby boy Gunner. Sighs...
Back to the baby fab....
Super mom chronicles!
Since giving birth to her baby boy Cameron Lincoln in March, R&B singer Melanie Fiona is in overdrive. Being a mother, wife, singer, vlogger, and entrepreneur, it can take a toll on one's body. But, there's no greater joy then getting in some quality time with your baby.
Adorbs!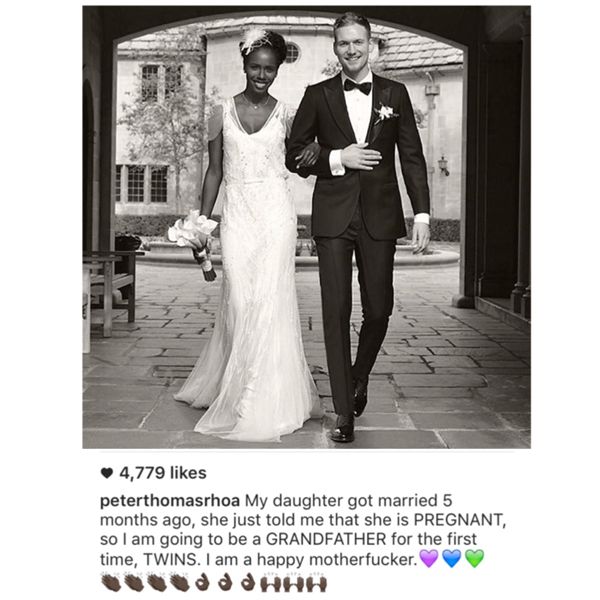 While "Real Housewives of Atlanta" star Peter Thomas is going through a divorce from his wife Cynthia Bailey, he still has a reason to smile. He's about to become a first time granddad! His eldest daughter Porsche Thomas got married 5 months ago, and now she and her new husband are expecting their first child together. The father-of-five is uber excited about it too. Congrats!
Photos: Peter's IG/Amina's IG & SnapChat/Melanie's IG/Peter's IG/Tara's IG