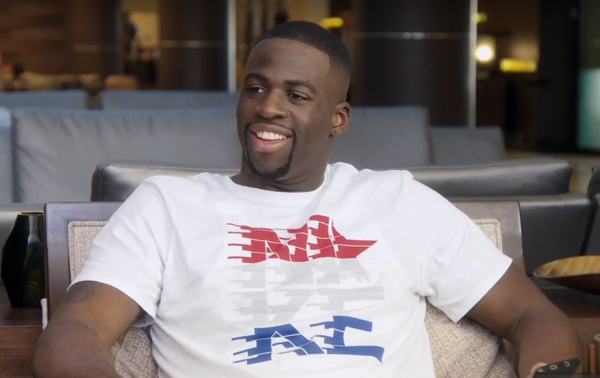 Draymond Green gets schooled in a new Foot Locker commercial with Michelle Williams and former NBA baller Horace Grant. Peep the clip, plus check out Carmelo Anthony's new interview where he opens up about social activism and police brutality inside…
Sometimes it's hard for certain celebrities to "stand out" when their pitted against, we'll say, more recognized peers.
So, retired NBA player Horace Grant gives Golden States Warrior baller Draymond Green some words of advice on how to stand out in a new Foot Locker commercial, also starring former Destiny's Child member Michelle Williams.
Horace knows a thing or two about trying to stand out after being in the shadow of NBA legend Michael Jordan. Michelle can say the same about being in Beyonce's shadow.
Find out what advice they dished to the NBA champion below:
HA!
In other basketball news...
NBA baller Carmelo Anthony sits down with ESPN's Hannah Storm for a candid interview. The Olympic baller discusses becoming the face and voice of social action and what made him decide to start speaking out to spread awareness about police brutality in our country.
He also talks about why he chose to play in a fourth Olympics (passing Michael Jordan) and what it means to be at the 2016 Rio Olymics.
Peep the full interview above.
Speaking of the Olympics, Team USA has been doing their thing. They beat China on Saturday, 119-62. And they beat Venezuela yesterday, 113-69. Their next game is Wednesday, August 10th against Australia. Good luck guys!
Photo: YouTube