Future and Giorgio Armani are semi-besties now thanks to the luxe Bugatti. Peep their feature in GQ Style, plus Tinashe posing it up for Marie Claire and the deets on her hot new ride inside…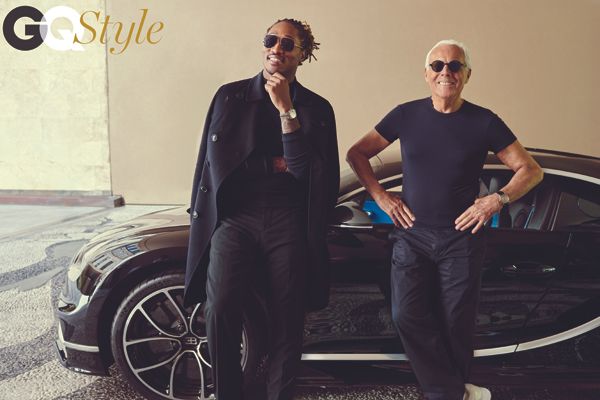 Thanks to his major hit "Bugatti" with Ace Hood, Future is rubbing elbows with famed fashion designer Giorgio Armani. For a new feature in GQ Style, the Atlanta rapper and the 82-year-old Italian designer meet for the first time to model Armani's new capsule collection with Bugatti and have seemingly formed a new friendship.
"I know how much he suffers to be where he is. He's suffered just like I've suffered. So…we're friends in a way," said Giorgio.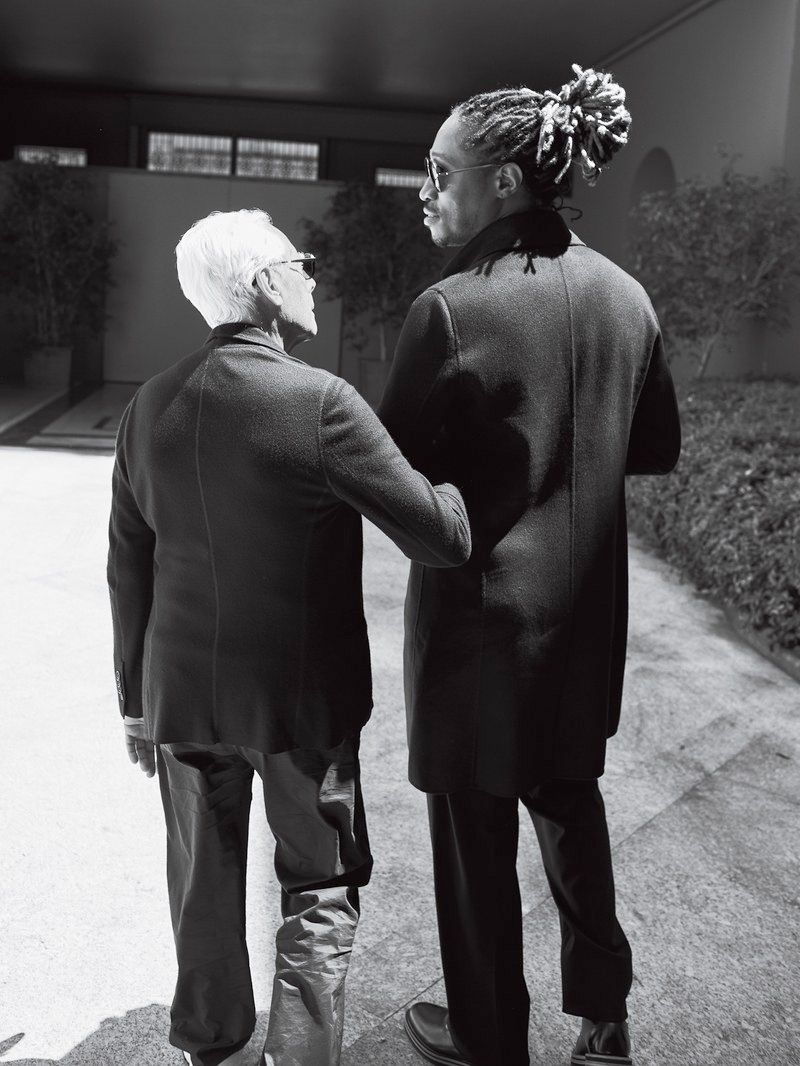 Upon their first meeting, Future admits he was nervous about meeting the fashion icon.
"He's [Armani] seen all kinds of artists over the years, said Future. "He can basically just look at you and tell. Sometimes I get nervous about being accepted by people like him, because you never know. But someway my walk of life and his walk of life have connected."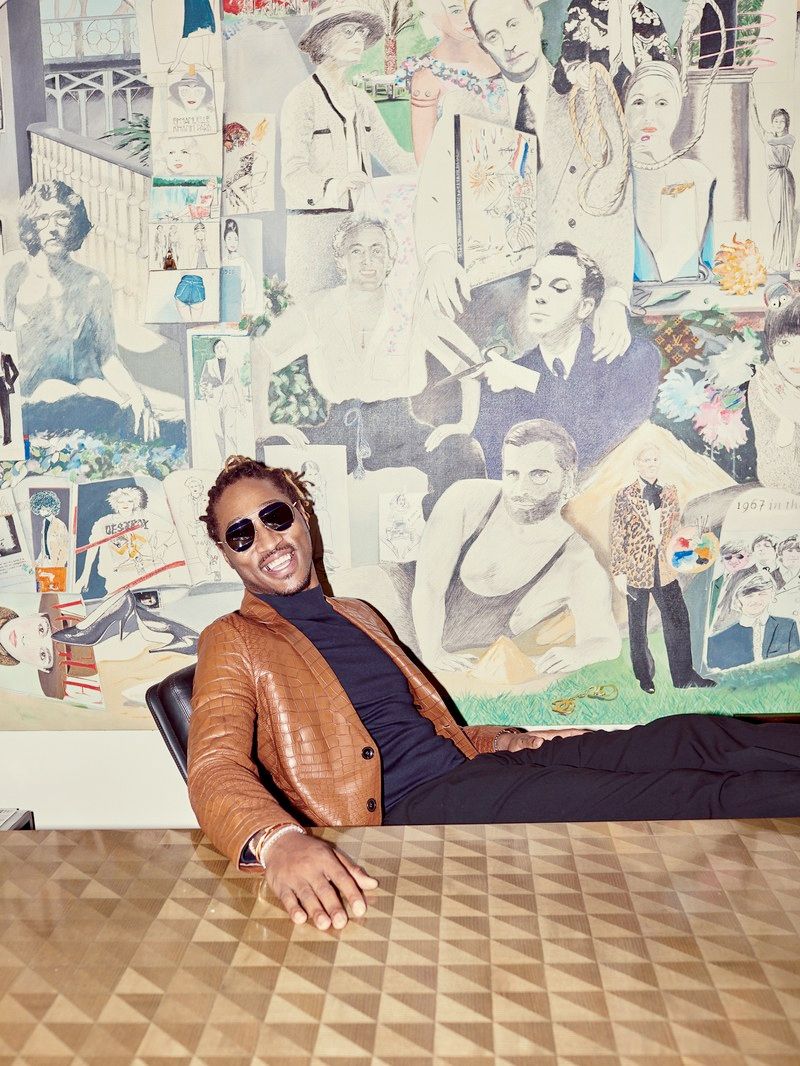 With their newfound friendship, the rapper foresees some new material to come from their union.
"He's the top designer in the world," Future said. "I'm the top rapper in the world. Some hits are going to come from this experience for sure."
Sweet. You can check out the full feature in the second-ever issue of GQ Style that will be available on national newsstands on August 16th here.
Speaking of hot rides...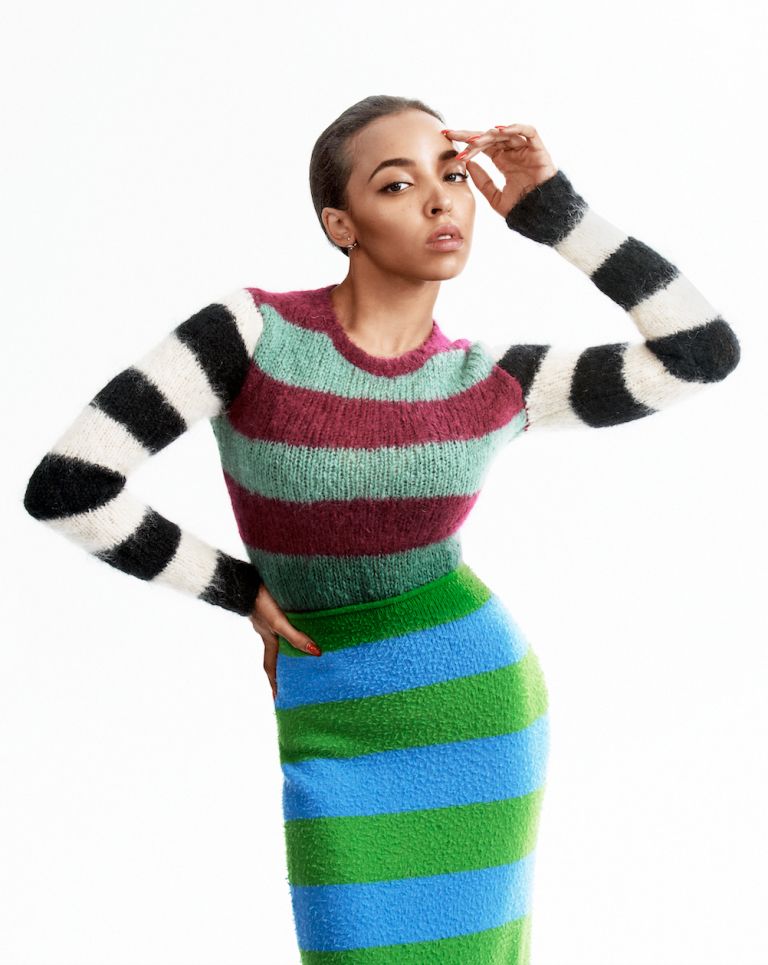 With her new Joyride album coming down the pipeline, R&B sensation Tinashe strikes a pose for Marie Claire to dish about her new Ferrari, why she loves joyrides and her need for speed.
"I just got a new car: Ferrari California, black with a red interior. I've actually wanted a Ferrari California since I was 16. Okay—it was mostly about the look," the "Superlove" singer said.
Tinashe said she goes on joyrides all the time as they give her time to be alone with her thoughts. She shared,
"A joyride is driving around with no particular destination in mind. I do it all the time, usually by myself at night. I enjoy the solitude of it. It gives me time to think and be in my own space."
Does she have a need for speed? Yep, she sure does.
"I've probably hit 100 mph before, driving to Vegas. So yeah, I've gotten a speeding ticket. I didn't even try to talk my way out of it. I can't talk my way out of things if I'm guilty of something. I'm too honest! The officer was nice and said, 'I think you were going faster than this, but I'll say you were going 80.'"
Check out her full feature here.
Tinashe's sophomore album Joyride doesn't have an official release date just yet, but it's slated to drop soon.
Photos: Nacho Alegre via GQ/Marie Claire