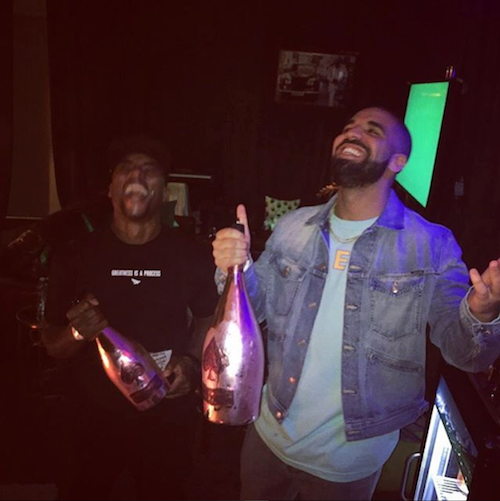 The fourth and final Summer Sixteen NYC show went down last night at Madison Square Garden, and it was LIT!  Drake and Future brought out all their homies, and a few may have been there to get under Ebro& Hot 97's skin.  Lookin' for revenge alright.  Check it all inside....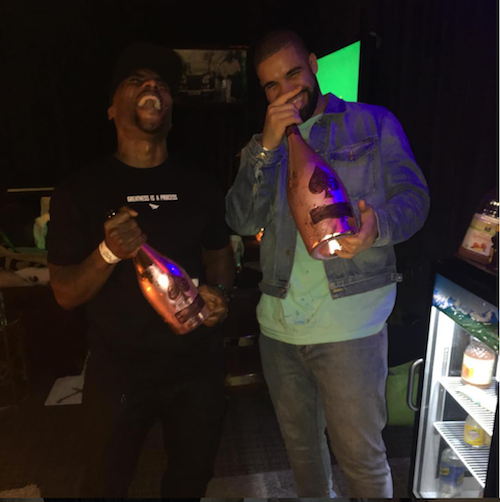 Last night Drake did his last Summer Sixteen show at the Garden, and he clearly wanted to leave a mark.  The 6 God seemed to be king of New York, at least for the night.
He "sent bottles to Charlamagne" again.  And snapped pics laughing it up backstage with The Breakfast Club host again saying.  Drake posted a pic saying:
Pretty much sums it up @cthagod NEW YORK NIGHT FOUR THANK YOU TO EVERYONE WHO CAME OUT
Y'all know Ebro, who Drake has been beefing with for days and is at a rival station, had the "I'm laughing but low key big mad about it" face on. 
It'll be interesting if Drake pops up on TBC for an interview soon...
Drizzy brought out New Yorkers Fat Joe, Remy Ma and Dipset's Cam'Ron & Juelz Santana (but obviously not Joe Budden):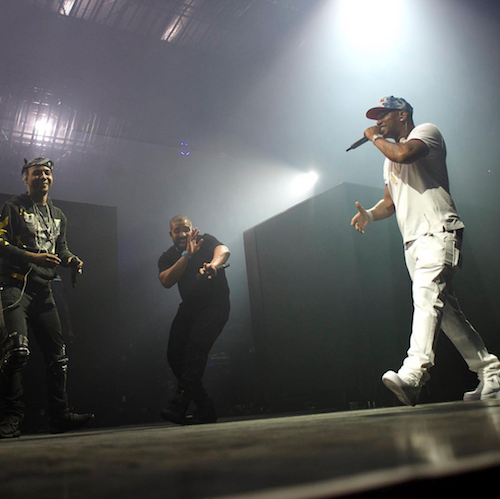 Even J.Cole joined the mix.
And Drizzy's tour partner Future brought out T.I.  Check out video below:
Photos: Instagram