U.S. gymnast Olympian Dominique Dawes is the cutest mom-of-two now. Go inside to find out what she's up to these days and the peep the baby cuteness from her daughters inside….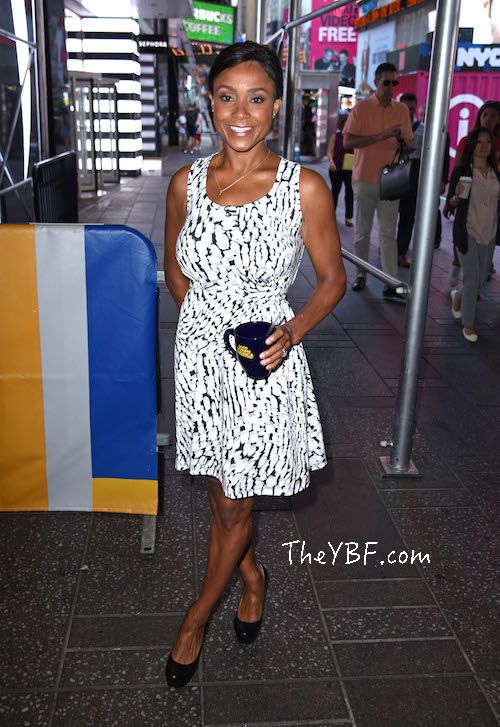 It's been over two decades since former gymnast Dominique Dawes wowed us all at the 1996 Summer Olympics, nabbing the gold medal with her fellow "Magnificent Seven" gymnasts – the first U.S. team to do so.
These days, she's a stay-at-home mom and wife, keeping busy running after her two daughters, 2-year-old Kateri and 10-month-old Quinn. The former gymnast, who retired from the sport in 2000, has been married to her husband Jeff Thompson for three years.
Dominique, who made history as the first African American to win an individual Olympic medal in women's gymnastics, stopped by "Good Morning America" this week to chat it up at the daytime show's celebration of the 2016 Summer Olympics. In between segments, the motivational speaker stopped to kiss her daughters who were adorably awaiting her arrival outside.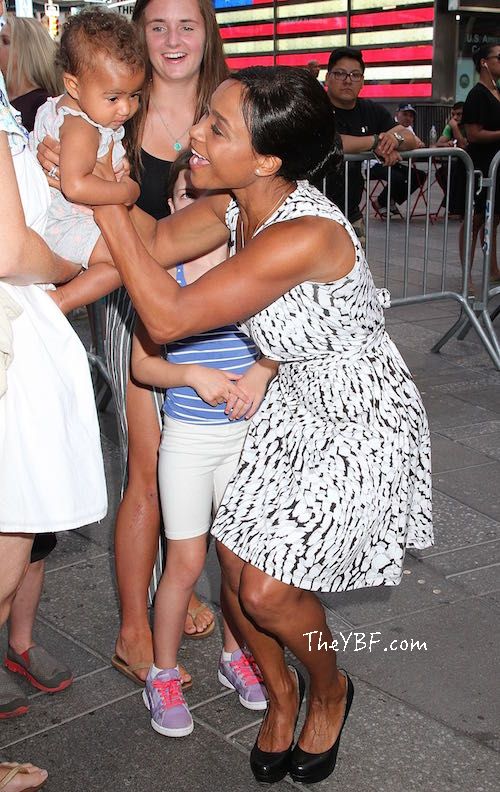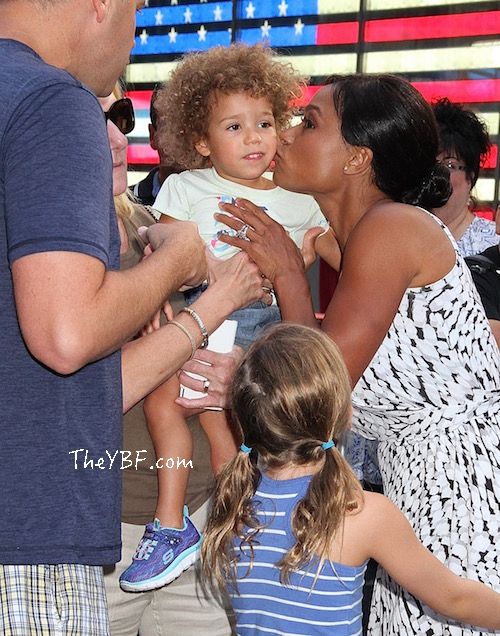 Aww! Too cute.
With the 2016 Summer Olympics underway, Dominique has been on the promo trail. A few weeks ago, she did an interview with the "TODAY" show where she talked about how being an Olympian has made her a better mom.
She said:
Being an Olympian — or just being an athlete — you can relate to setting goals and sticking things out because you have a love and a passion for your sport. I truly believe that my 18 years in the sport of gymnastics has helped me be a better mom — to be the mom that I am today.

In gymnastics, there were always tough days. We were always tired. You always had to get back to being focused on what the goal was that you were striving for.

Obviously, as an athlete my goal was always to qualify for the Olympics or get a scholarship or win a gold medal. But as a mom, my goal is to make sure I have happy, healthy children.
Just a few weeks ago...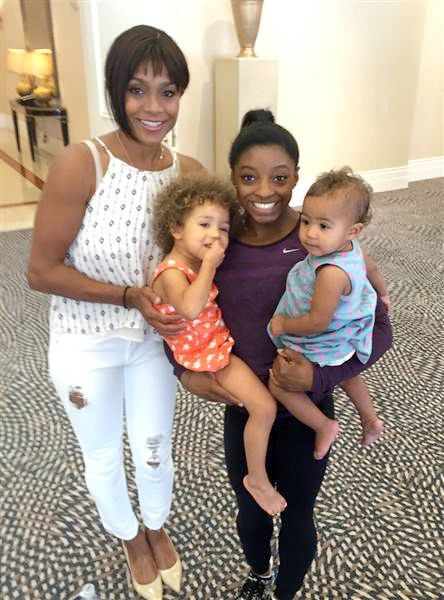 Dominique introduced her daughters to gymnastics powerhouse Simone Biles before she headed out to Rio to take home the gold (yes, we're claiming it already). She shared the special moment on Instagram captioning, "loved introducing my girls2the best gymnast ever @simonebiles first time I've ever met this dynamo @tidelaundry #smallbutpowerful"
Simone, Gabby Douglas and the rest of Team USA are currently battling it out in the women's gymnastics final round. Good luck ladies!
Peep a few adorable clips of Dominique and her daughters below:
Loves it!
Photos: Splash/Dominique's IG