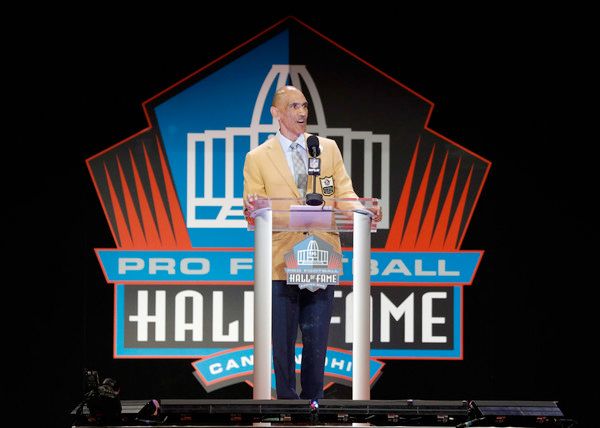 NFL coach Tony Dungy, the first black coach to win a Super Bowl, paid homage to those who came before him in his Hall of Fame speech. Get the highlights from his speech and get the details surrounding Fifth Harmony singer Normani Kordei quitting Twitter inside…
NFL head coach Tony Dungy, the first African-American coach to win a Super Bowl, was inducted into the league's Hall of Fame over the weekend.
In his Pro Football Hall of Fame induction speech, the former Tampa Bay Buccaneers and Indianapolis Colts head coach made it abundantly clear how thankful and appreciative he is of the 10 black coaches who came before him that helped pave the way for him to do something no other black man had done in the league before.
"Willie Brown, Buck Buchanan, Earnel Durden, Bob Ledbetter, Elijah Pitts, Jimmy Raye, Johnny Roland, Al Tabor, Lionel Taylor and Allan Webb," Tony said, naming off the men he holds close to his heart.
He continued,
"Now those names might not be familiar to you, but those were the African-American assistant coaches in the NFL in 1977, my first year in the league," Dungy said. "It was a small group of men, just 10 of them, if you can believe that -- African-American assistant coaches in the NFL. Many of them never got the chance to move up the coaching ladder like I did, but they were so important to the progress of this league.
Tony pointed out that without the 10 black coaches who laid the groundwork for his career, he wouldn't be where he is today. He said they never once complained about the lack of opportunities, but rather found ways to make it better.
"Those men were like my dad. They didn't complain about the lack of opportunities -- they found ways to make the situation better. They were role models and mentors for me and my generation of young African-American coaches, like Ray Rhodes, Terry Robiskie and Herm Edwards"

"We were in the '80s, trying to decide if we could make a career in coaching or not. Without those 10 coaches laying the groundwork, the league would not have the 200-plus minority assistant coaches it has today. And we would not have had Lovie Smith and Tony Dungy coaching against each other in Super Bowl XLI."
"So tonight as I join Fritz Pollard as the second African-American coach in the Hall of Fame, I feel like I'm representing those 10 men and all the African-American coaches who came before me and paved the way. And I thank them very, very much."
It's always important to pay homage to those who helped pave the way for the next generation. Check out his full speech here.
Congrats Tony!
In music news...
Fifth Harmony member Normani Kordei, who happens to be the only black girl in the group, has had it with the Internet trolls, so she has decided to quit the social media app. Much like comedienne Leslie Jones.
So check it…
Last week 5H (Fifth harmony) conducted a Facebook Live Q&A which led fans to believe that Normani was shading one of her bandmates, specifically Camila Cabello (below, far right).
Normani was asked to describe all of her bandmates and when she got to Camila it seems she couldn't come up with enough adjectives to describe her and an awkward pause set fans off. "She is…let's see," Normani said. "Camila. Very quirky. Cute."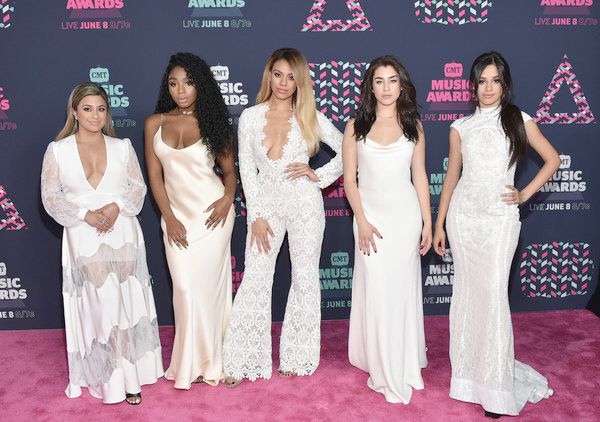 Fans felt Normani was throwing shade, so they took to Twitter to drag her for it. Soon after, she decided enough was enough and announced that she is taking a break from the social media platform.
The 20-year-old singer wrote: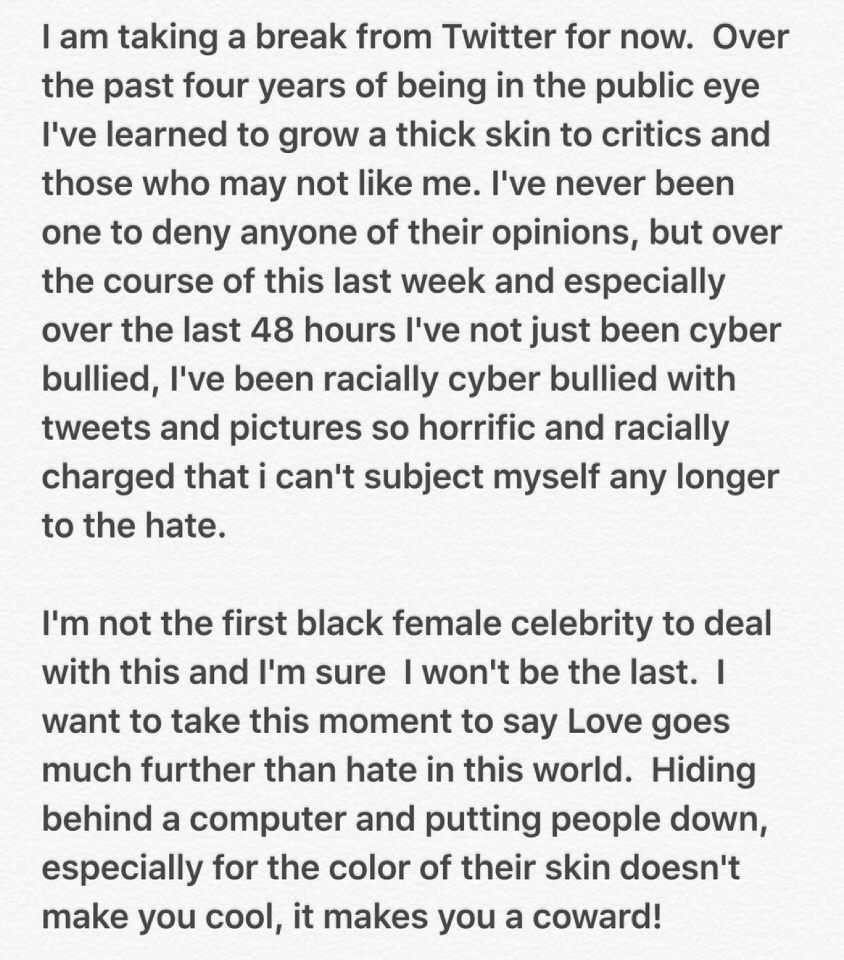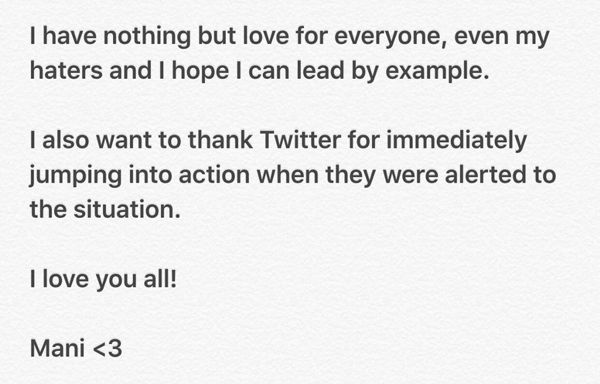 Camila came to her bandmate's defense on Twitter, tweeting:
i stand by the words "love only", meaning I won't tolerate on my timeline any kind of hate, racism, or discrimination towards ANYONE. period

— Camila Cabello (@camilacabello97) August 6, 2016
You don't have to hate on somebody else to support me- I don't appreciate it and it's not what I'm about.. Be kind or move on

— Camila Cabello (@camilacabello97) August 6, 2016
I never go on rants like that but there's so much cruel stuff going on in the world right now- let's be part of the healing, not the problem

— Camila Cabello (@camilacabello97) August 6, 2016
We wonder if folks are extra mad about Normani using her platform to spread awareness on the Black Lives Matter movement being that she has been vocal about the movement while in a white girl group:
#BlackLivesMatter#BlackLivesMatter#AltonSterling#PhilandoCastilepic.twitter.com/9Tu6eGdjOK

— Normani Kordei (@NormaniKordei) July 7, 2016
Kepp your head up Nomani!
 
Photos: Getty